El Septimo Geneva has announced what it is calling a "one of a kind masterpiece cigar humidor." The unit was designed by world-renowned French artist Michel Audiard. The unit will be showcased at the 2022 Premium Cigar Association (PCA) Trade Show.
A team of five craftsmen worked on making this Emperor Collection humidor that has been entirely gilded with 24-karat gold leaf by Christine Onillon, who has been working for 25 years in collaboration with French artist Michel Audiard.
Included with the humidor is the El Septimo pen which is designed with the Royal Salomon shape of the recently announced El Septimo Emperor Collection Napoleon and covered in 24-karat gold leaf. The humidor has been specifically fitted out and designed to present the Emperor Cigar Pen surrounded by El Septimo cigars.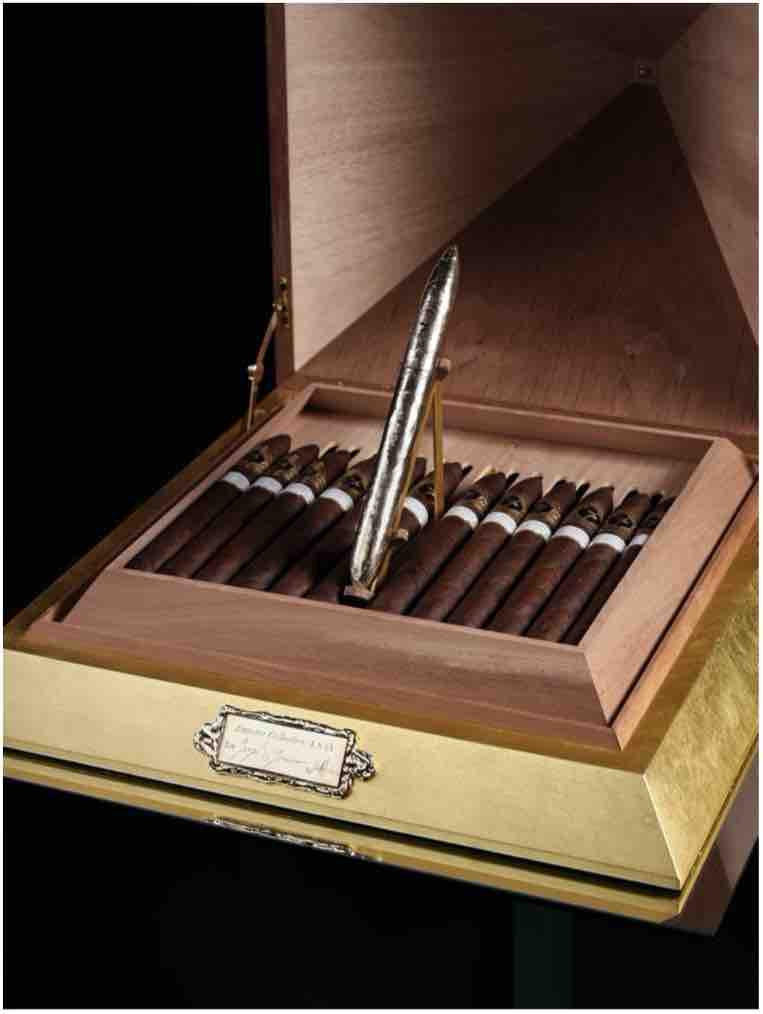 The humidor has a pyramidal shape. On top of the pyramid, the sculpture of Bernini's Angel has been specially created for Chairman & CEO of El Septimo Geneva Zaya S. Younan, with what the company says uses a 4000-year-old lost wax technique. Eric Leroy, Meilleur Ouvrier de France, engraved the El Septimo logo on the pen.
"I am happy that El Septimo can continue to innovate and develop a family of products that are unique and that enhance the smoking experience by creating excitement. We have demonstrated that we can re-invent this old industry and produce new products that can create smoking pleasure and excitement," commented Zaya S. Younan in a press release.
The 2022 PCA Trade Show opens July 9, 2022, in Las Vegas, Nevada.
Photo Credits: El Septimo Geneva