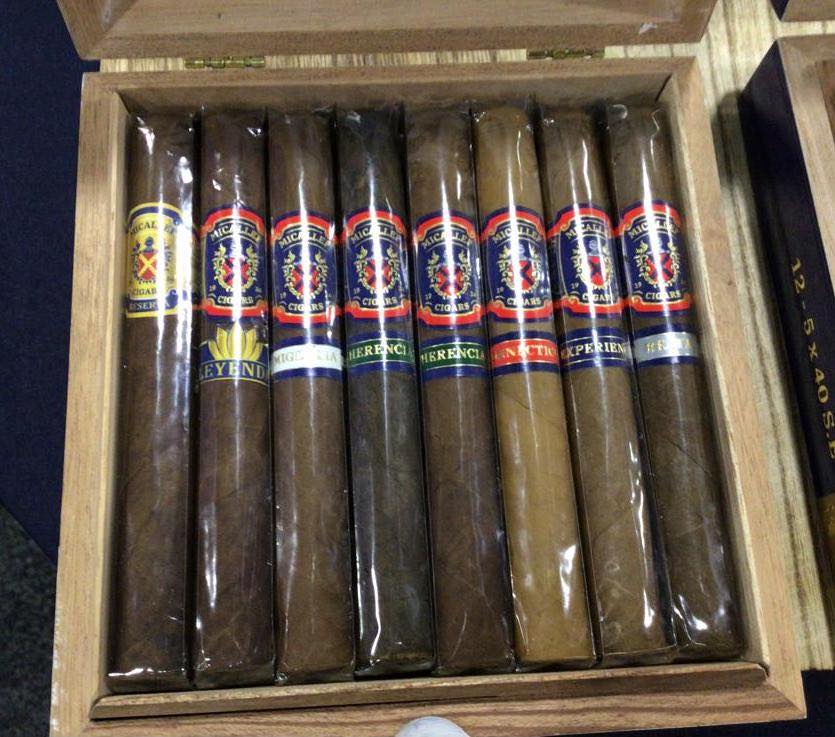 This year, Micallef Cigars owner and founder Al Micallef turns 80 years young. To commemorate the milestone, the company has created a collection of cigars known as the Micallef Collector Edition. The Collector Edition was showcased at the recent Premium Cigar Association (PCA) Trade Show.
The Micallef Collector Edition contains eight different blends with two cigars included for each blend. The blends are from Micallef's core line of cigars. Each of the cigars are in a 5 x 40 Londres format.  The eight blends represent the eight decades of Al Micallef's life.
The blends included in the Micallef Collector Edition are:
Micallef Reserva
Micallef Leyenda
Micallef Migdalia
Micallef Herencia Habano
Micallef Herencia Maduro
Micallef Connecticut
Micallef Experiencia La Crema
Micallef Reata
The Micallef Collector Edition is scheduled to ship to retailers in September, 2022.
Photo Credit: Cigar Coop