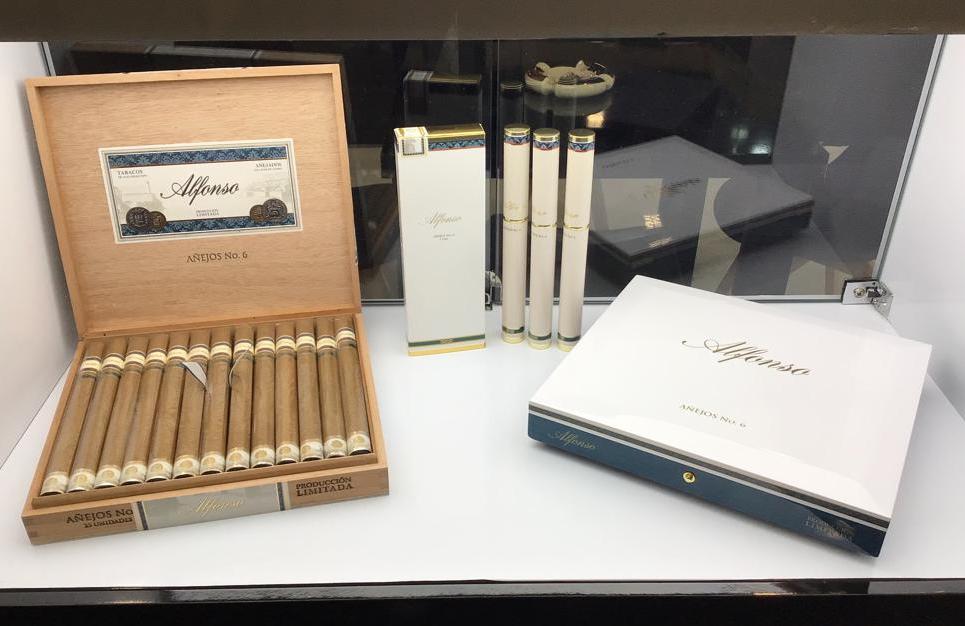 At the 2022 Premium Cigar Association Trade Show, Selected Tobacco formally introduced its fourth pillar in its portfolio, the Alfonso. Under that pillar, a six-size line known as Alfonso Anejos is being introduced.
The brand is named for Selected Tobacco's owner and creator, Nelson Alfonso and his family. Typically Alfonso does not disclose information about his brands. On Episode 234 of the Prime Time Show, Alfonso did describe the Alfonso Anejos as a hybrid between two other flagship pillars, the Atabey and Byron.  Alfonso Anejos is coming in six sizes:
#1 4 x 50 (SRP $29.99)
#2 5 x 52 (SRP $34.99)
#3 6 x 54 (SRP $39.99)
#4 6 3/4 x 56 (SRP $44.99)
#5 7 1/2 x 58 (SRP $49.99)
#6 9 x 50 (SRP $49.99)
All of the sizes come in 25-count boxes. The cigars are also being packaged in two box options: dress and regular boxes. Retailers will purchase a "unit" for each size the will consist of one dress box and one regular box. There will only be 200 boxes produced in 2022. These will be targeted to the company's top tier accounts.  In addition, there will be some tube options being released.
The Alfonso is expected to hit the retailer shelves in the September/October timeframe.
While the 2022 PCA Trade Show was the official launch of the Alfonso Anejos, the No. 3 size actually had a soft launch a month earlier as a part of a collection of cigars included in a 25th Anniversary Humidor Set for Ambassador Fine Cigars.
Meanwhile, plans are already in place to grow the Alfonso brand. In 2023, Selected Tobacco will release a second collection known as the Alfonso Gran Selección. This was previewed at the 2022 Trade Show.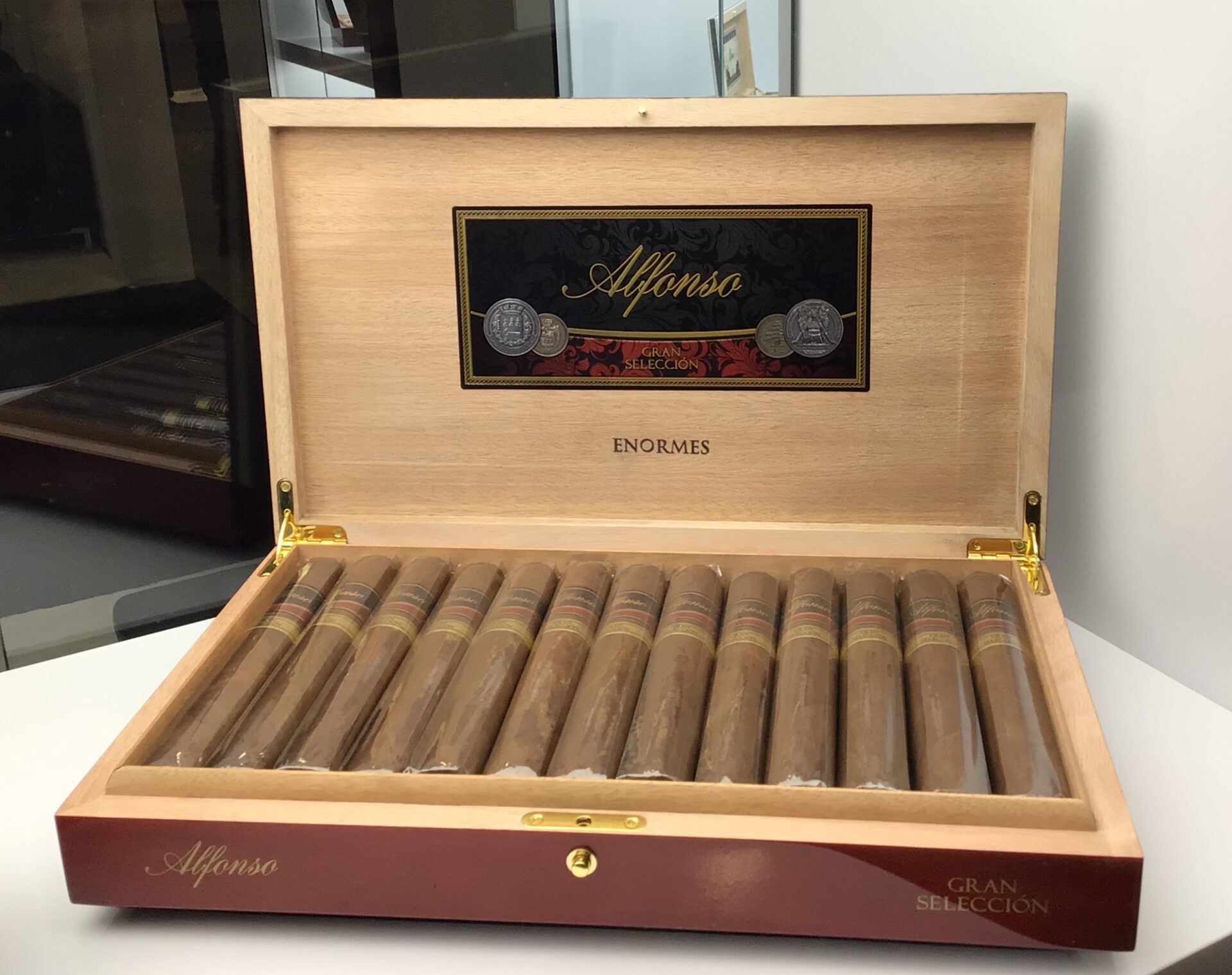 Selected Tobacco is distributed by United Cigars in the U.S. market.
Photo Credits: Erron Nielsen for Cigar Coop