For Ace Prime Cigars' third PCA/IPCPR Trade Show, the company shared a booth with Crowned Heads and the newly launched Ozgener Family Cigars.  While Crowned Heads serves as the distribution hub for the three companies, Ace Prime's Tabacalera Pichardo has emerged as the production hub. Tabacalera Pichardo is doing production for Ozgener Family Cigars, and in the past couple of years has been picking up a lot more production for Crowned Heads. At the same time, Ace Prime has been quietly building up a solid portfolio. This year was perhaps the best for Ace Prime as the company launched Mas Igneus and the PCA Exclusive Maria Lucia. Both garnered acclaim for the samples that have been given out, and this demonstrates the emergence of Ace Prime co-owner Luciano Meirelles as one of the rising stars in the world of blending. When you talk to Meirelles, one thing is very clear – Luciano Meirelles loves tobacco.
The name Mas Igneous is a Catalan expression that can be translated as "House of Ignition."  It is also named for Ace Prime's partner and winery located in the Priorat region of Spain. Mas Igneus features a Corojo '98 Ecuadorian High Prime wrapper, a Brazilian Binder, and Nicaraguan fillers. The cigar is being launched in four different sizes: Short Robusto (4 1/2 x 50), Toro (6 x 52), Ancho (5 x 54), and Excelente (6 x 60). Pricing ranges from $11.95 to $13.45.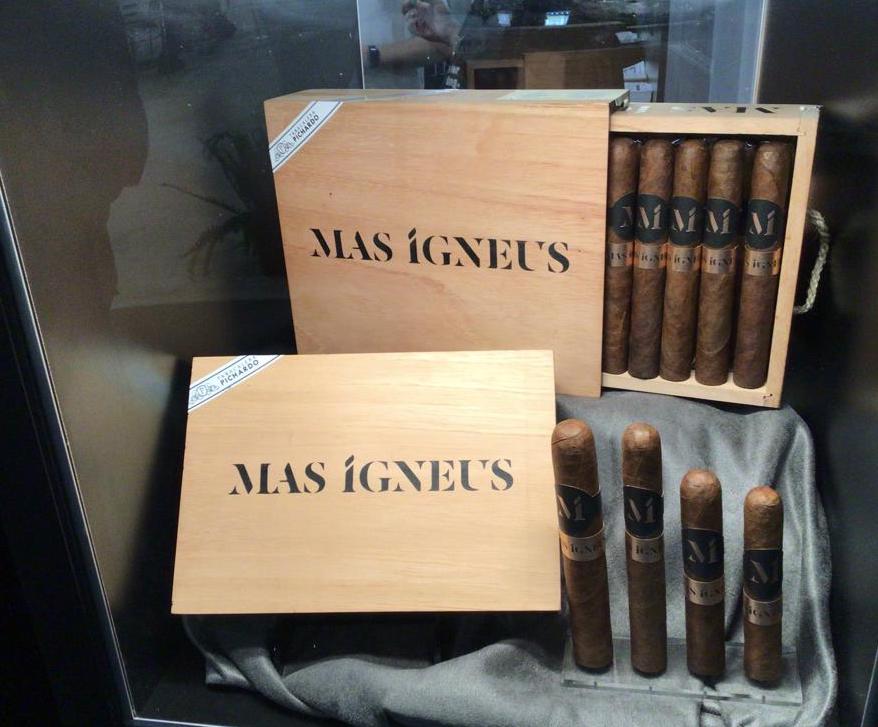 Meirelles says the Mas Igneus has a balanced PH (acidity) level and has a medium to full taste profile featuring the signature profile of blender Luciano Meirelles – namely strength without aggression. The balanced PH is intended to make it possible to pair with dense wines such as Malbecs, Cabernet Sauvignon, Grenache, Shiraz, and Bordeaux.
For the second year in a row, Ace Prime has delivered an exclusive cigar to attendees of the PCA Trade Show as a part of the PCA Exclusive Series. On a side note when it comes to PCA Exclusives, Crowned Heads and Ace Prime have been setting the gold standard on how to do it – from both brand and blend development to sales and marketing.
Last year, the company released the 2021 PCA Exclusive The Sergeant, a cigar that paid tribute to the military service. This year Meirelles pays homage to his late mother with the PCA Exclusive, Maria Lucia. In blending Maria Lucia, Meirelles drew inspiration from his mother's intricate nature, connecting every flavor note and smoking experience to her personality traits. The cigar box and band's art were designed by Meirelles' oldest daughter, Deborah, a Paris-based artist and fashion designer. Without ever seeing a photograph of her grandmother as a teenager, she drew the portrait of a woman she dreamed of. It turned out the portrait bore a strong resemblance to Maria Lucia Meirelles. As a result, the artwork was used on the packaging.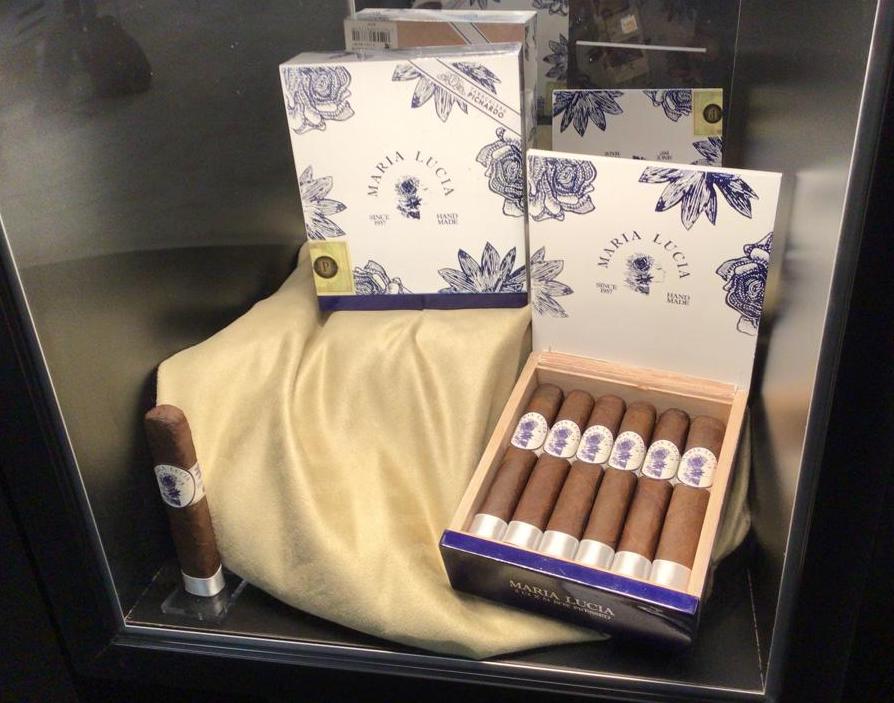 Blend-wise, Maria Lucia features a Connecticut Broadleaf wrapper over a double binder consisting of an Ecuadorian Sumatra and HBN92 Ecuador leaf. The filler is a combination of tobaccos from Nicaragua, Peru, and the Dominican Republic. Maria Lucia comes in one size – a 5 1/4 x 54 box-pressed. The cigars are presented in 12-count boxes. Pricing is set at $12.80.
Interview with Luciano Meirelles, co-owner of ACE Prime Cigars
Due to age restrictions, you will have to click on Watch on YouTube below to watch this video.
Product Reports
Photo Credits: Erron Nielsen for Cigar Coop