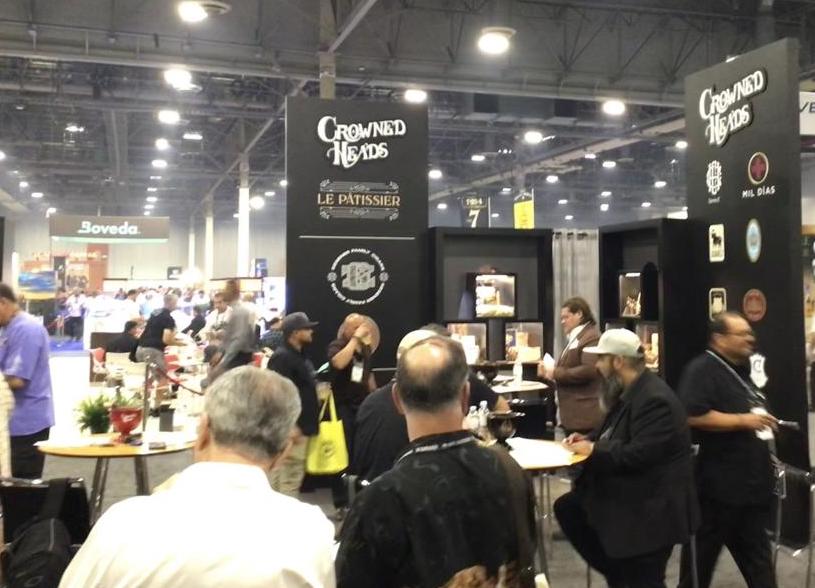 When it comes to the Premium Cigar Association (PCA) Trade Show, Crowned Heads has been a staple for over a decade. Every year, when it comes to visiting the Crowned Heads booth, my reaction coming out of it has pretty much always been "Crowned Heads had a great show." This is with good reason – because the company has delivered time and time again with compelling products and the stories behind them. 2022 was no exception to the "great show" outcome. This year, Crowned Heads not only shared a booth with its strategic partner Ace Prime, but also with Tim Ozgener's new Ozgener Family Cigars company. In addition, Ozgener is reunited with his former CAO alumni as not only is Crowned Heads heads handling Ozgener's distribution, but Tim Ozgener himself is now a partner in Crowned Heads. In addition to the strong three-way alliance Crowned Heads has with Ace Prime and Ozgener Family Cigars, the company introduced two new products to market, including an exclusive cigar to 2022 PCA Trade Show attendees. Perhaps nobody brings a story to a cigar like Jon Huber, and this year was no exception.
Both Ace Prime and Ozgener Family Cigars followed the model of introducing a regular production cigar and a limited edition cigar. Crowned Heads is doing the same thing. First up Crowned Heads announced that its limited edition PCA Exclusive from 2021, Le Pâtissier is now a regular production cigar. Le Pâtissier means French Pastry Chef and it's a Connecticut Broadleaf wrapped cigar. Last year, Le Pâtissier was released as a 6 x 44 Lonsdale. This year it comes in four sizes: The original 6 1/2 x 44 Lonsdale PCA Exclusive size that was released in 2021 is not a part of the four vitolas being released. These sizes include Senadores (6 1/8 x 48); No. 50 (4 3/8 x 50); Canonazo (5 7/8 x 52); No. 54 (5 3/8 x 54). Each is presented in 20-count boxes. The No. 50 and No. 54 were inspired by the Cuban Quai D'Orsay line. This year the cigars received new packaging and banding.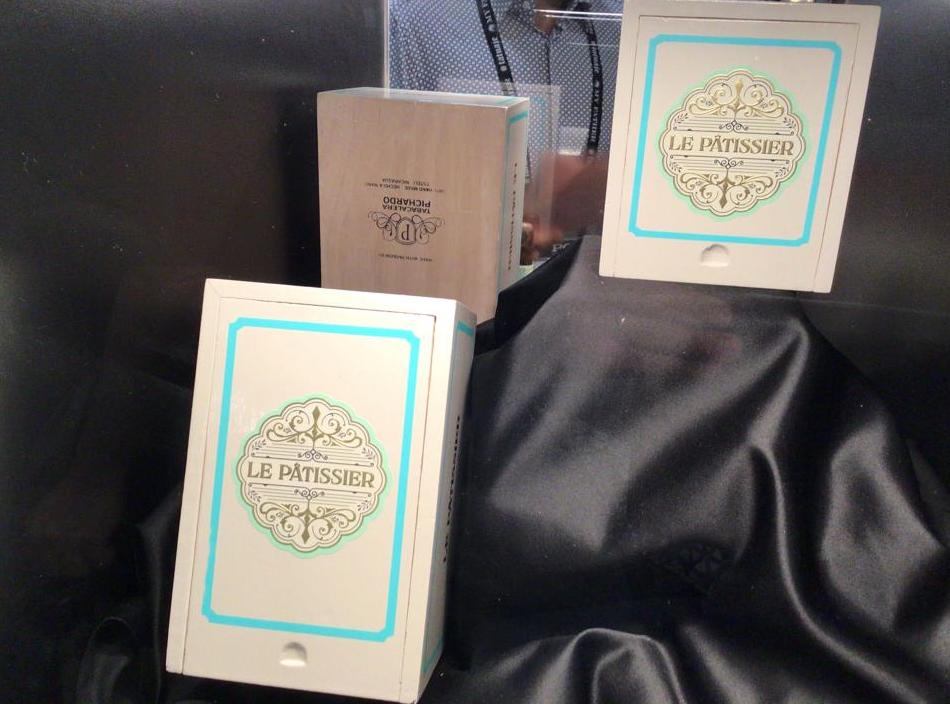 Interestingly, the Lonsdale released in 2021 did not return. Crowned Heads co-founder Jon Huber said if he had to do it all over again, he would not have dialed that cigar down to a 44 ring gauge. Making the 44 ring gauge forced the use of lower primary wrappers. In the end, the Lonsdale did not achieve the full expression of the Connecticut Broadleaf. This year the sizes range from 48 to 54 and Crowned Heads has changed the profile, rounding it out and making it richer.
With Le Pâtissier becoming regular production, Crowned Heads has a new cigar as an exclusive to PCA attendees and that is Sfumato in C Major. Sfumato is the technique of allowing tones and colors to shade gradually into one another, producing softened outlines or hazy forms. It was made popular by Leonardo da Vinci. The word sfumato comes from the Italian language and is derived from the term Fumo ("smoke"). He was looking for a blend that was softer (no hard edges), more well-rounded, and easy to smoke.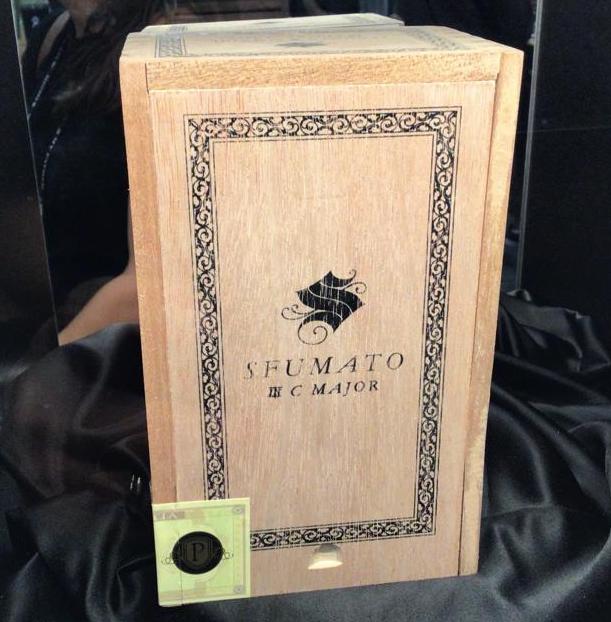 The "C Major" is a nod to Huber's passion for music. In this case, it pays homage to the Ecuadorian Connecticut hybrid wrapper used on the blend. The blend also features an Ecuadorian Sumatra binder and fillers from the Dominican Republic, Nicaragua, and Peru. The cigar comes in one size – a 6 x 48 parejo. The cigars come in 20-count boxes with production limited.
When it comes to doing a PCA Exclusive, both Crowned Heads and Ace Prime are setting the gold standard on how to do it. That applies to both brand and blend development and to sales and marketing.
Both Le Pâtissier and Sfumato in C Major are produced by Tabacalera Pichardo, the factory owned by Crowned Heads' strategic partner, Ace Prime.  These cigars are expected to hit retailers this summer.
Interview with Jon Huber and Tim Ozgener
Due to age restrictions, you will have to click on Watch on YouTube below to watch the video.
PCA Report: Ozgener Family Cigars
PCA Report: Ace Prime
Product Reports
Photo Credits: Erron Nielsen for Cigar Coop