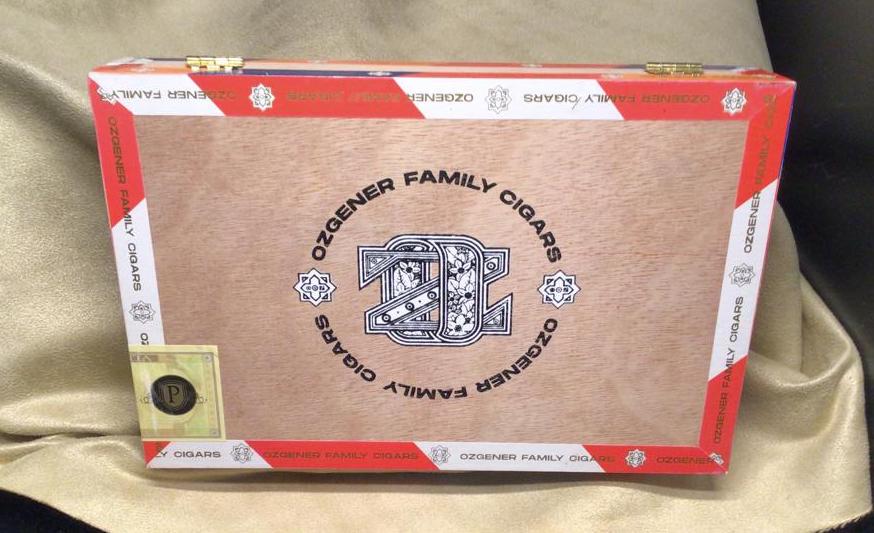 "Oz is back."
Those are the words Crowned Heads National Sales Manager Miguel Schoedel said to me when he finally confirmed that Tim Ozgener was indeed returning to the cigar business. Ozgener's father, the late Cano Ozgener, founded CAO Cigars and Tim successfully ran that company for many years. In 2010, when CAO was assimilated into General Cigar Company, Tim stepped away from the business. Many people leave the cigar business and are ultimately drawn back into it. It appeared Tim would be one of the few who wasn't going to return as he focused on philanthropic efforts. However, that would change in 2022 as he not only announced he was a partner in Crowned Heads, but he was launching his own cigar brand called Ozgener Family Cigars. At this year's Premium Cigar Association (PCA) Trade Show, there were two releases from Ozgener's new brand that were unveiled: Bosphorus and Pi Synesthesia – both paying homage to the Ozgener family.
Ozgener Family Cigars is now a part of the Crowned Heads and Ace Prime family. All three companies shared a booth at the PCA Trade Show. Ace Prime's Tabacalera Pichardo is producing the two cigars for Ozgener Family Cigar. Meanwhile, Crowned Heads is handling the distribution for Ozgener.
Bosphorus is the company's first regular production cigar. The idea was to showcase the heritage of the Ozgener family. The cigar is named for the Bosphorus Strait that runs through Istanbul, Turkey and separates Europe from Asia. Ozgener's mother was Turkish, and his father Cano was Armenian. Ozgener is particularly proud of the fact that despite a rocky history between Turkey and Armenia, his parents were married for over 55 years and achieved the American dream. As a result, elements of Armenia, Turkey, and the U.S. (where Tim Ozgener lives) are all showcased in the artwork for the box.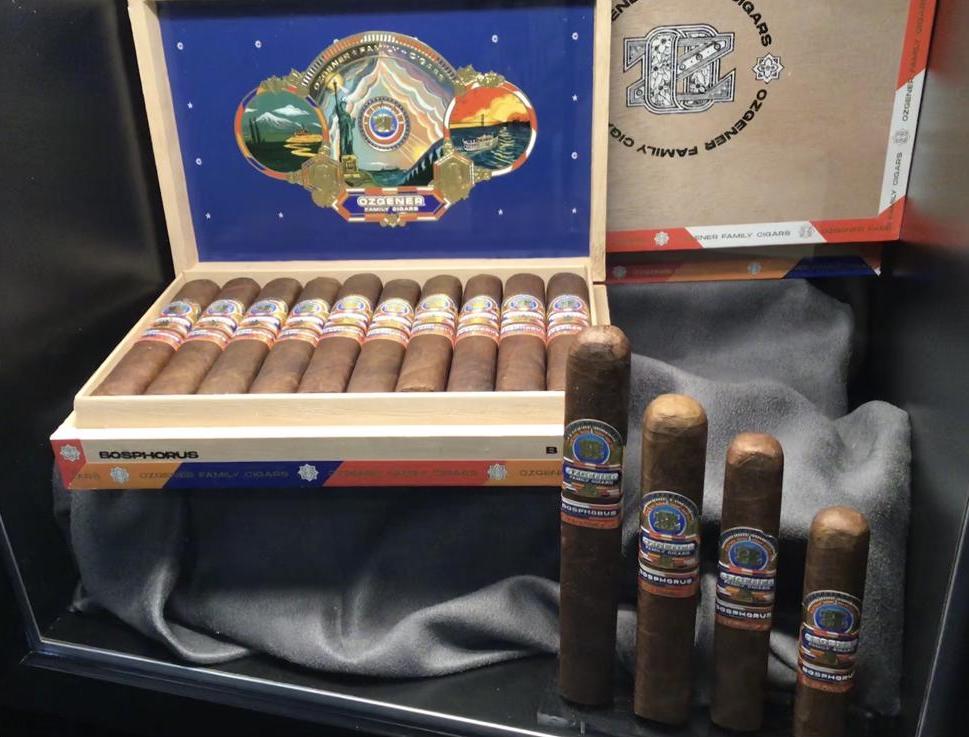 The blend features Ecuadorian Sumatra, a double binder of Ecuadorian Connecticut and Nicaraguan Jalapa leaves over a filler of all Nicaraguan tobaccos. There were four box-pressed sizes reported: B-50 (4 x 50), B-52 (5 x 52), B-54 (6 1/2 x 44), and B-55 (5 1/2 x 55). Each are presented in 20-count boxes. The Bosphorus B-50 was previewed by attendees of the PCA Opening Night gala.
Pi Synesthesia is a limited edition project being released by Ozgener Family Cigars. Pi Synesthesia is an art concept developed by Cano Ozgener. Cano believed the most important number in the world was Pi because it went on to infinity. He went on to pair the digits of Pi with colors and this was demonstrated in his art. Synesthesia is also a neurological condition in which information meant to stimulate one of your senses stimulates several of your senses. People who have synesthesia are called synesthetes. For example, synesthetes can often "see" music as colors when they hear it, and "taste" textures like "round" or "pointy" when they eat foods. It turns out that Luciano Meirelles of Ace Prime and Tabacalera Pichardo has the condition. Since Tim Ozgener's father had this condition, there was a connection built.
Both Ozgener and Meirelles decided to put the Synesthesia concept into action and combine it with the works of Cano Ozgener. For the first installment of Pi Synesthesia, the idea was to create a cigar based on the number three, which in Cano Ozgener's perception was the color yellow. The idea was to literally blend a cigar that tasted and represented the color "yellow." A Claro (Connecticut Ecuador) wrapper was used as it has a golden color. The yellow vista inside the box is a replica of one of Ozgener's paintings. A total of 2,500 12-count boxes were produced. The boxes are purple, and this is because he created some art books with a purple sleeve with a gold C.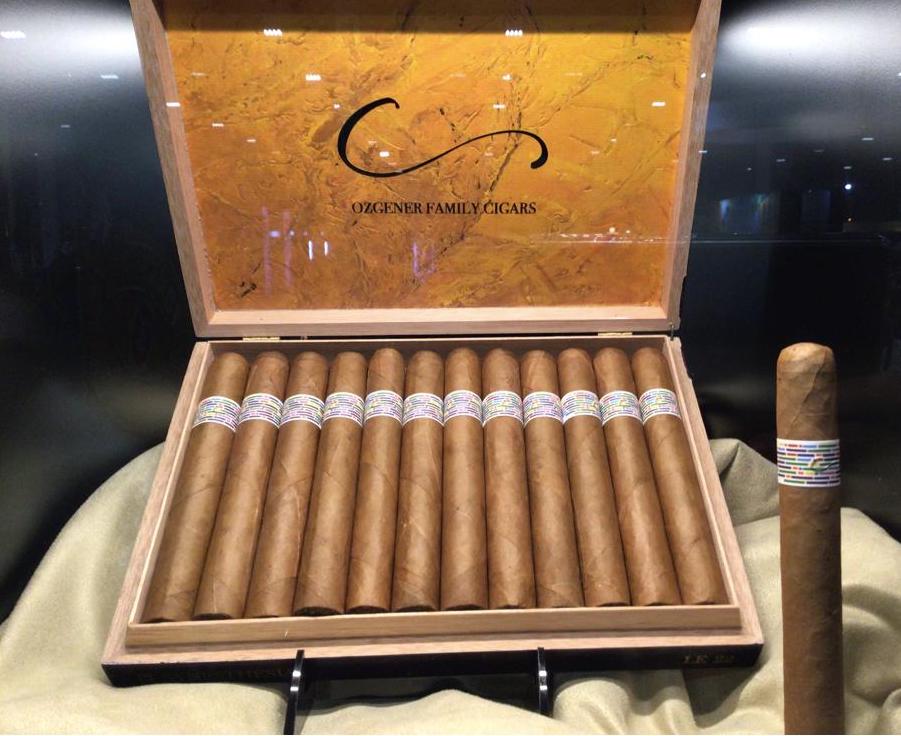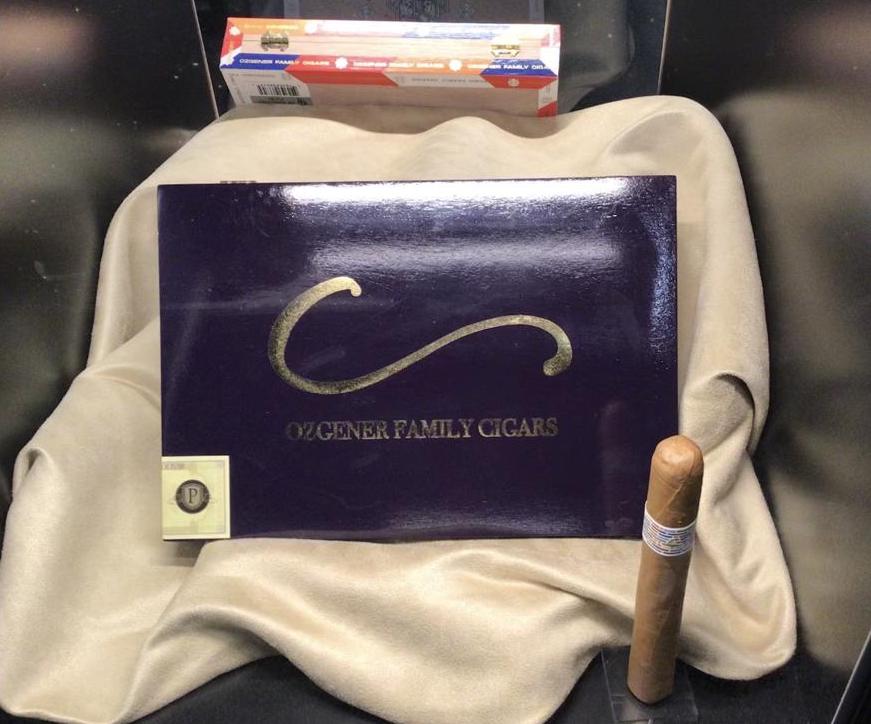 Plans are to do other colors from the digits of Pi in the future (e.g. the number one represents red).
Interview with Tim Ozgener, Ozgener Family Cigars
Our PCA Report for Crowned Heads features Tim Ozgener being interviewed with Crowned Heads co-found Jon Huber.
Product Reports
Photo Credits: Erron Nielsen for Cigar Coop