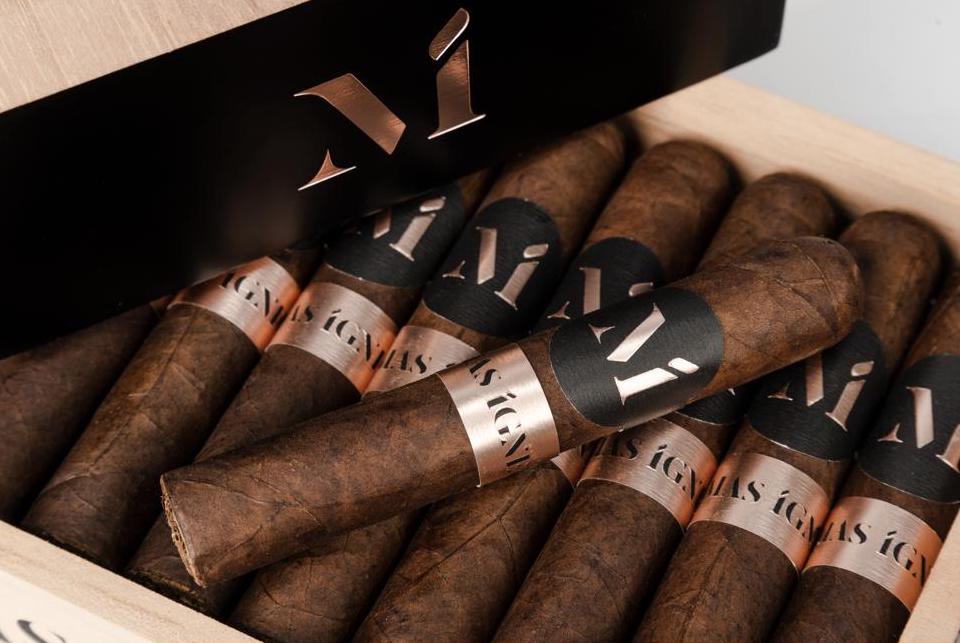 At the 2022 Premium Cigar Association Trade Show, Ace Prime will launch a new regular production line called Mas Igneus.
The name Mas Igneous is a Catalan expression that can be translated as "House of Ignition," and the company says this accurately reflects the essence of the creation of this "unique and peculiar cigar." It is also named for Ace Prime's partner and winery located in the Priorat region of Spain.
The Mas Igneus features a Corojo '98 Ecuadorian High Prime wrapper, a Brazilian Binder and Nicaraguan fillers. The cigar is being launched in four different sizes. Production comes from Tabacalera Pichardo in Estelí, Nicaragua.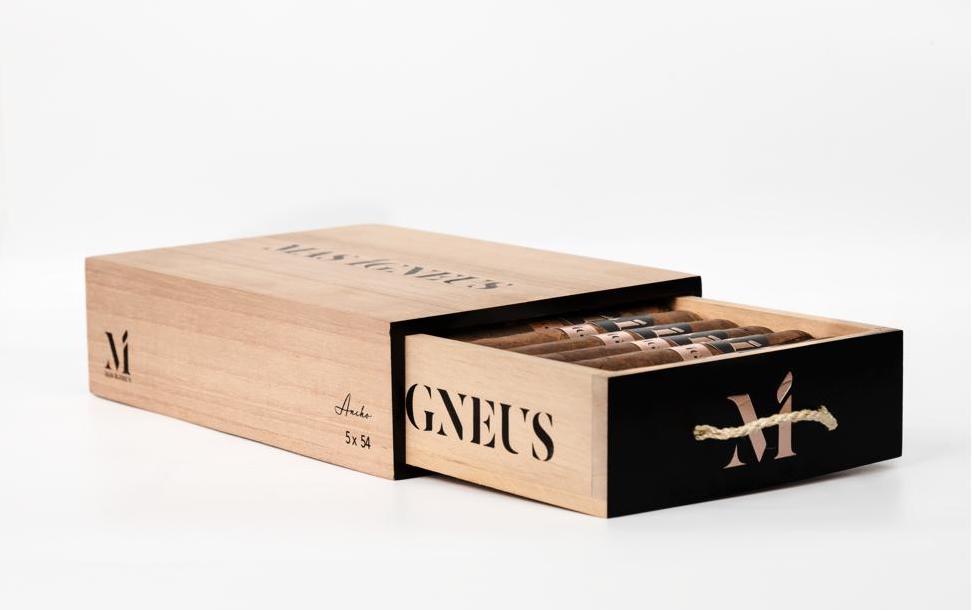 According to Ace Prime, the cigar features a balanced PH (acidity level) and has a medium to full taste profile featuring the signature profile of blender Luciano Meirelles – namely strength without aggression. The balanced PH is intended to make it possible to pair with dense wines such as Malbecs, Cabernet Sauvignon, Grenache, Shiraz, and Bordeaux. It's not the first time Ace Prime and teamed up with the Mas Igneus winery. Last year, a wine was produced by Mas Igneous to pair with the Luciano The Dreamer cigar.
"At Mas Igneus, our goal is to bottle every wine with passion, dedication, and confidence in what we've created. To find that same commitment with Luciano, and Ace Prime, in creating what is not only an independently innovative cigar, but something that can be paired with our wines is priceless." WSAT Sommelier and Co-Founder of Mas Igneus Ornella Valcke in a press release.
"We are thrilled with all of our joint projects. Blending a cigar and winemaking are independently captivating processes, but to work jointly on this, it's simply been a remarkable journey. Ace Prime and Mas Igneus have created the ultimate pairing experience: defined by elements that stand independently perfectly as well. Searching for a balanced PH in the combined leaves was an interesting journey to say the least…" added Luciano Meirelles, president and co-founder of Ace Prime – Tabacalera Pichardo.
"When hearing about this project by Luciano and Pichardo, it was evident that it was pretty ambitious. It's not easy to blend a cigar that pairs with wines, but to do it well is a rare accomplishment I believe they have achieved with Mas Igneus," commented Miguel Schoedel, National Sales Manager of Crowned Heads.
Mas Igneus is expected to make its debut at the 2022 Premium Cigar Association Trade Show which opens in Las Vegas on July 9, 2022.
At a glance, here is a look at Mas Igneus:
Blend and Origin
Wrapper: Ecuadorian High Prime Corojo '98
Binder: Brazilian
Filler: Nicaraguan
Country of Origin: Nicaragua
Factory: Tabacalera Pichardo
Vitolas Offered
Short Robusto: 4 1/2 x 50 (SRP $11.95)
Toro: 6 x 52 (SRP $12.45)
Ancho: 5 x 54 (SRP $12.95)
Excelente: 6 x 60 (SRP $13.45)
Photo Credits: Ace Prime