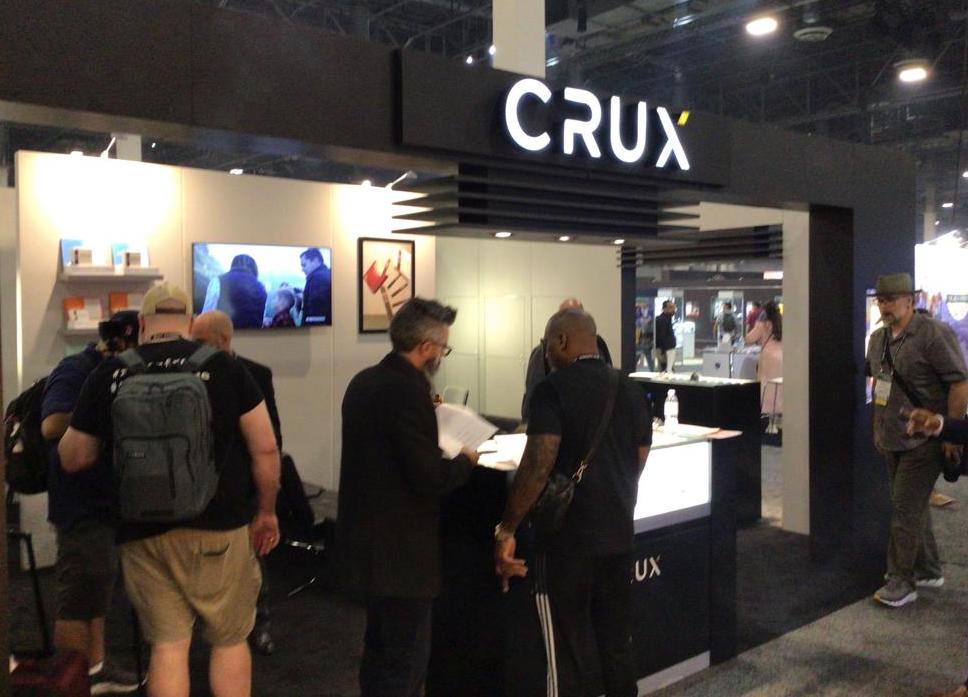 Crux Cigars has been a part of the Premium Cigar Association (PCA) Trade Show every year since the company launched in 2014. For the past three years, the company has focused on its rebranding and rounding out some areas of its portfolio with line extensions. As a result, the company has not had a new full regular production line since the Crux Epicure Maduro in 2018. That would change in 2022, as for the first time in four years, the company would debut an all new regular production line – the Crux Epicure Habano.
Produced by Plasencia in Estelí, Nicaragua, the Crux Epicure Habano features a Habano Seco wrapper. This is the first time that Crux has worked with this wrapper. The company says the wrapper is processed in a way to get a darker color. The Crux Epicure Habano is being launched in four sizes: Robusto, Corona Gorda, Toro, and Gordo – each packaged in 20-count boxes. The company says there are plans for a Short Salomone and Robusto Extra size down the road. Pricing is set in the $10.25 to $13.50 range – consistent with the Epicure (Connecticut) and Epicure Maduro offerings. One thing that was interesting was Crux was showcasing a prototype of a new cardboard box that is being used for the Epicure Habano.
Every year since 2016, Crux has had an exclusive offering to attendees of the IPCPR/PCA Trade Show. In the past it was the Crux Limitada IPCPR cigar – which would be rebranded Crux Limitada -The Show. This is a Robusto sized cigar containing Crux's signature Marblehead cap. However in 2021, Crux changed things up and began to offer the 6 x 54 Crux Limitada Short Salomone as an exclusive for PCA attendees. This was a cigar originally introduced in 2019 as limited edition release. It returned in 2021 as a PCA Exclusive and now once again in 2022 it will again be a PCA Exclusive.  Crux says it still will ship the Crux Limitada – The Show to retailers as well.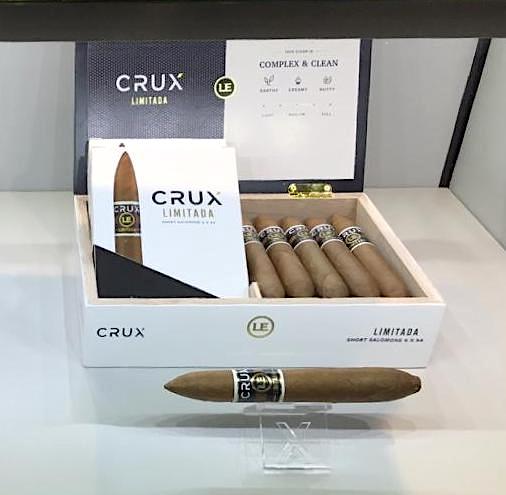 Interview: Casey Haugen, Crux Cigars
Product Reports