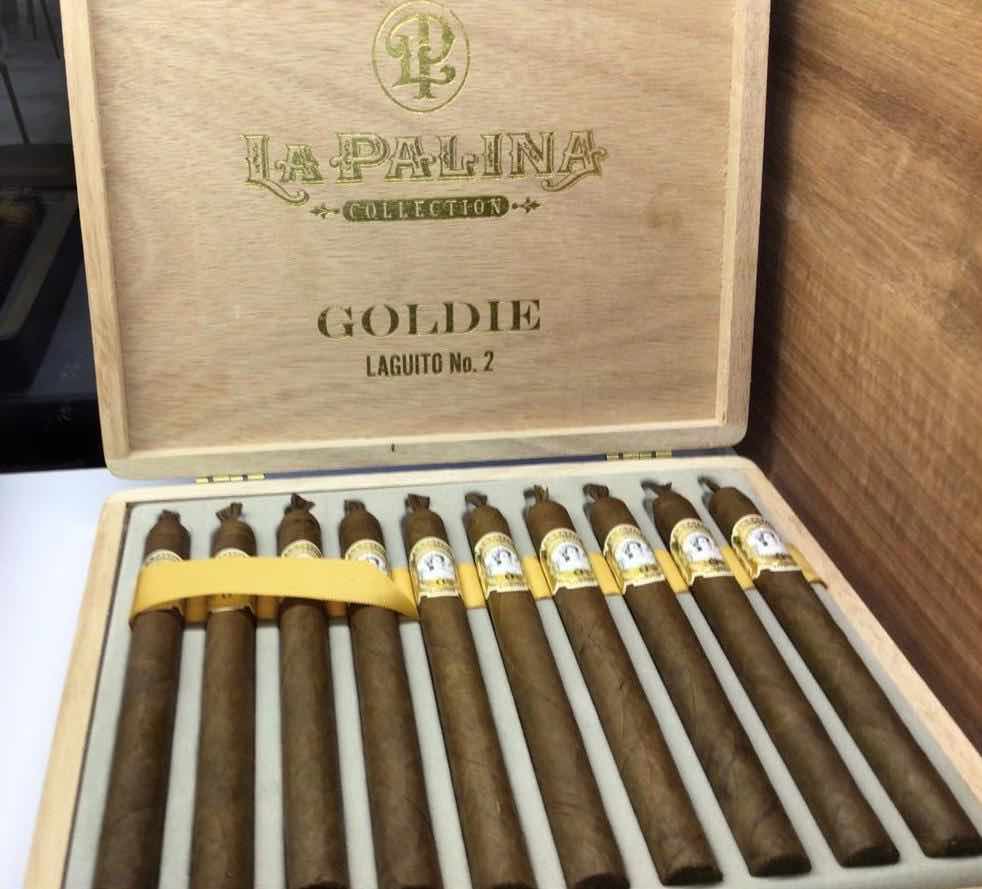 At the 2022 Premium Cigar Association (PCA) Trade Show, La Palina Cigars announced the return of two installments of its La Palina Goldie Series. This includes the Prominente and the cigar that started all for the Goldie, the Laguito No. 2. Both cigars are each being branded as "Series 2" by La Palina.
It was back in 2012 when La Palina Cigars launched the Goldie series. The Goldie line was created as a tribute to Goldie Drell Paley, the wife of Sam Paley – who founded the La Palina brand back in 1896. It is meant to be a tribute to the accomplishments of women in the cigar industry. The first release was the La Palina Goldie Laguito No. 2, a 6 x 38 petite lancero.  The Laguito No. 2 went on to capture the 2012 Cigar of the Year on Cigar Coop. It was rolled by a single roller at the El Titan de Bronze factory in Miami, Florida, the late Maria Sierra.
Since then the Goldie series has become an annual release featuring the same blend, but in a different size for a limited run. In 2017, Sierra retired and rolling responsibilities transferred to Lopez "Chino" Perez. Last year, a special edition of the Goldie was made available as an exclusive offering to PCA attendees, the 6 1/2 x 48 Prominente. Once again, the Prominente returns in 2022 as a PCA Exclusive.  The Laguito No. 2 will have general availability.
A total of 1,000 ten-count boxes of the La Palina Goldie Laguito No. 2 Series 2 are being produced while a total of 500 boxes of the La Palina Goldie Prominente Series 2 are being produced.
The blend for the La Palina Goldie features an Ecuadorian wrapper and binder over a blend of Nicaraguan and Dominican tobaccos that incorporates the often scarce high priming medio tiempo leaves.
Photo Credit: Erron Nielsen for Cigar Coop