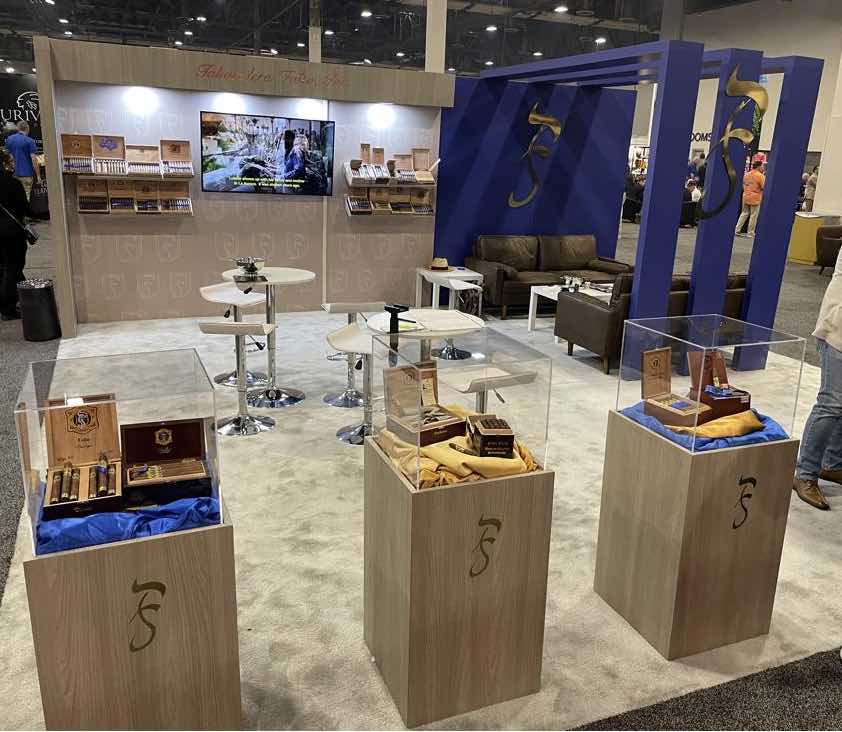 Falto Cigars is a company that has been a part of the Premium Cigar Association (PCA) Trade Show for many years. The company was founded by Luis Falto in 1995 and is based in Puerto Rico. Falto works with the La Aurora factory in the Dominican Republic to produce his blends. Perhaps Falto is the true definition of a boutique cigar. All of the company's releases are small-batch. Falto blends his cigars with a specific size in mind so as a result his portfolio is one size per blend. While Falto didn't introduce a new blend for the 2022 PCA Trade Show, he did showcase a couple of projects from the past year.
The Falto Edición Especial ELH Hato Viejo celebrated the 46th birthday of Luis Falto. The cigar has been blended to be a 6 x 47 Toro featuring a Cameroon wrapper, Dominican Corojo binder, all Dominican fillers. As for the name ELH, it represents the initials of the grower of the Dominican tobacco. Pricing is set at $6.50 per cigar – and production is set to 100 twenty-count boxes per year.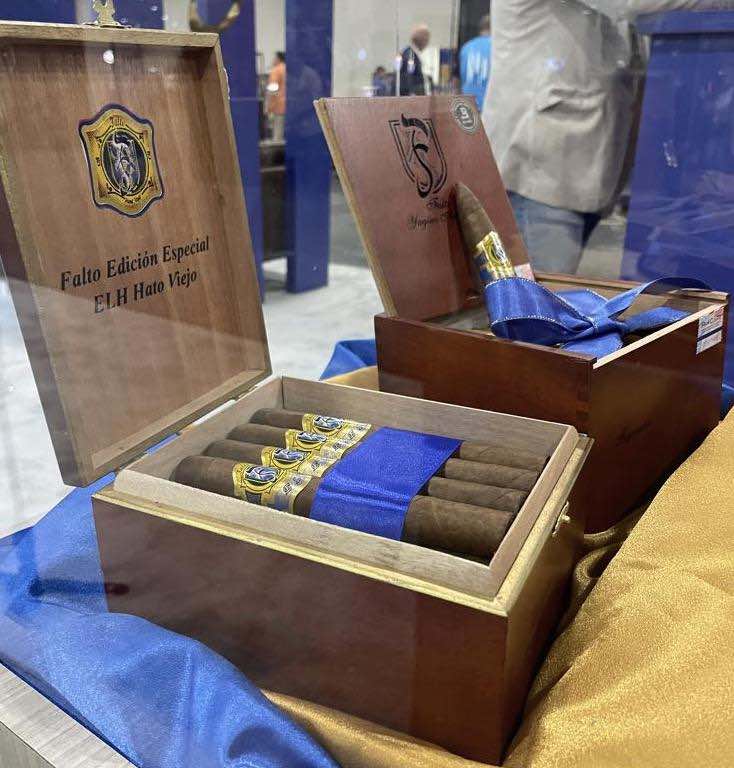 The other release was Falto El Surco Cosecheros which pays homage to the farms that make the tobacco. The name Cosecheros means "growers" while "el Surco" is the long narrow trench made by a plow when planting seeds. The El Surco Cosecheros is available in a 6 7/8 x 40 format. It features an Ecuadorian Havana Vuelta Arriba (HVA) wrapper over a Dominican Criollo binder and Dominican filler. The cigars are packaged in 25-count boxes at $6.25. Annual production is limited to 100 boxes.
You can learn more about Luis Falto from our 2020 interview on Prime Time Episode 158.
Product Reports
Photo Credits: Bear Duplisea for Cigar Coop