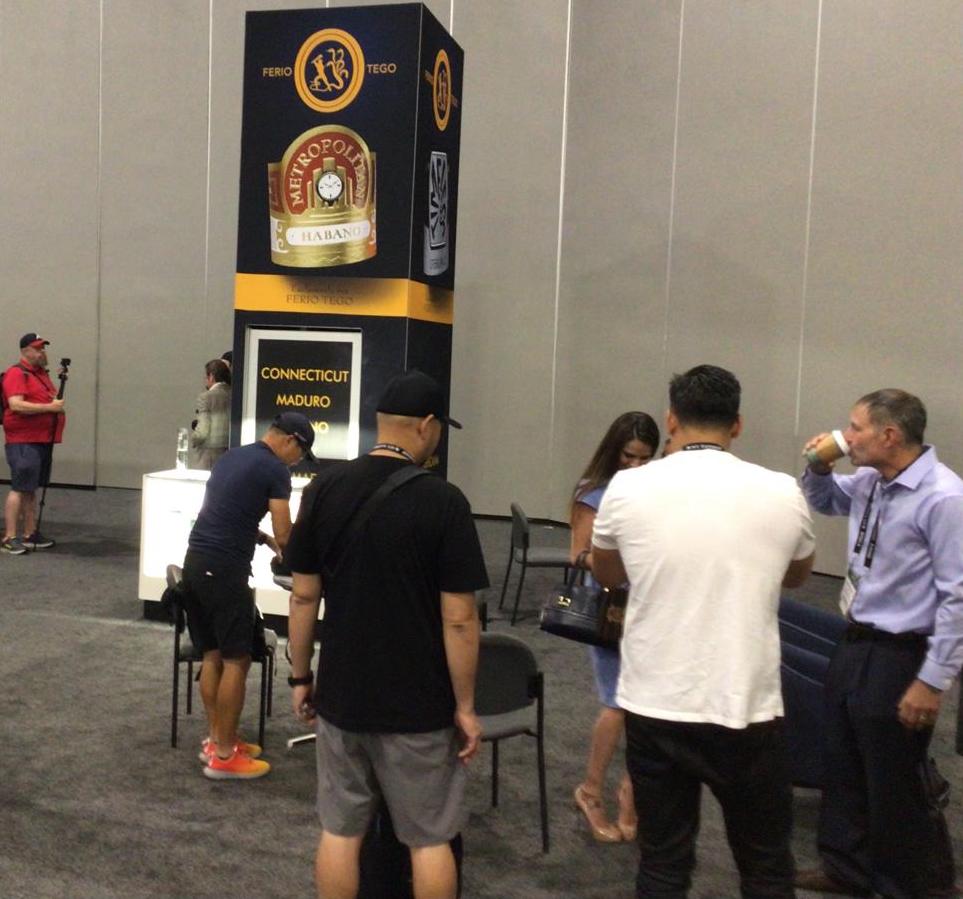 This year marked the second trade show for Michael Herklots and Brendon Scott's Ferio Tego company, but in reality, this was the first trade show where the company was taking orders on the Trade Show floor. Last year, Ferio Tego was connecting with customers. Since then, the company has brought the former Nat Sherman brands of Metropolitan, Timeless, and Ancora back to market. It also introduced its own eponymous flagship line. It was an enormous amount of work for a small company, and judging by the activity at the Ferio Tego booth, it was well worth it. As Ferio Tego goes forward, it embraces the heritage of its legacy brands and the future with its Ferio Tego brand. This year, Ferio Tego celebrates ten years of the Timeless brand with Timeless Ten Years and moves forward with the second release of Ferio Tego Elegancia and Ferio Tego Generoso.
The Timeless Collection made its debut in January 2012 with the Timeless Dominican, a cigar that today is called Timeless Prestige. It was released by Nat Sherman and it marked a new chapter for that company. The cigar was released to critical acclaim, and not only played a key role in rebuilding the distribution channel with retailers, but helped establish Timeless as a flagship brand for a decade to come.
The original Timeless Dominican (and now Prestige) is produced at the Quesada factory. For Timeless Ten Years, Ferio Tego returns to the Quesadas to produce this cigar. It's a limited edition cigar with a total of 2,500 ten-count boxes produced. The blend features a Dominican wrapper and binder over a combination of Dominican and Nicaraguan fillers. The cigar comes in one format – a 5 3/4 x 54 Robusto Grande.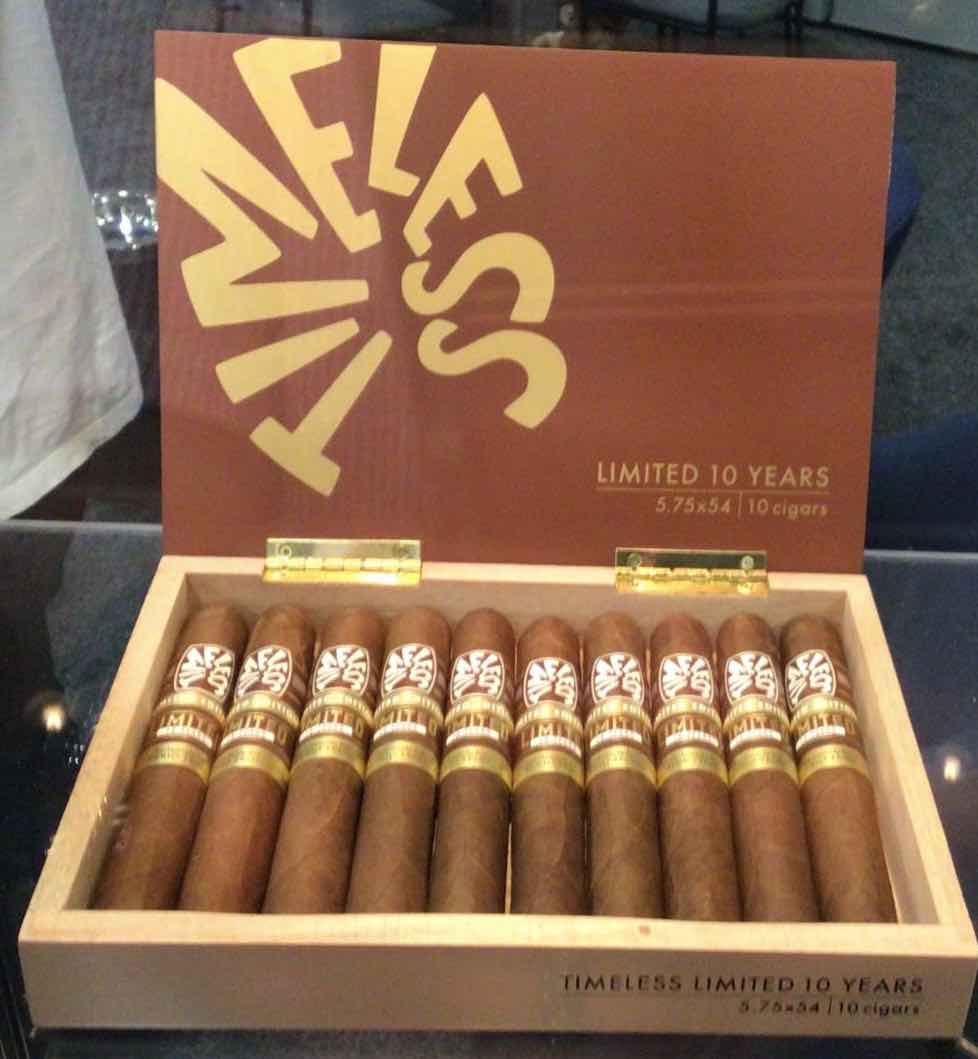 Ferio Tego showcased the 2022 editions of the Ferio Tego Elegancia and Ferio Tego Generoso. These cigars have the same tobacco DNA as the 2021 editions. As Michael Herklots explained prior to the Trade Show, "The Ferio Tego annual releases are inspired by my love for wine and wine culture. Each year, these two blend experiences are crafted in a way that is consistent in their respective style, but also offers an opportunity for creativity, allowing for some uniqueness from one year to the next."
Both blends come in a ten-count unit that can be re-used as a travel humidor. Each cigar comes in a 6 x 50 format. Pricing is set at $22.00 per cigar or $220.00 for the ten-count humidor. The 2022 cigars are differentiated from the 2021 editions by a different footer band.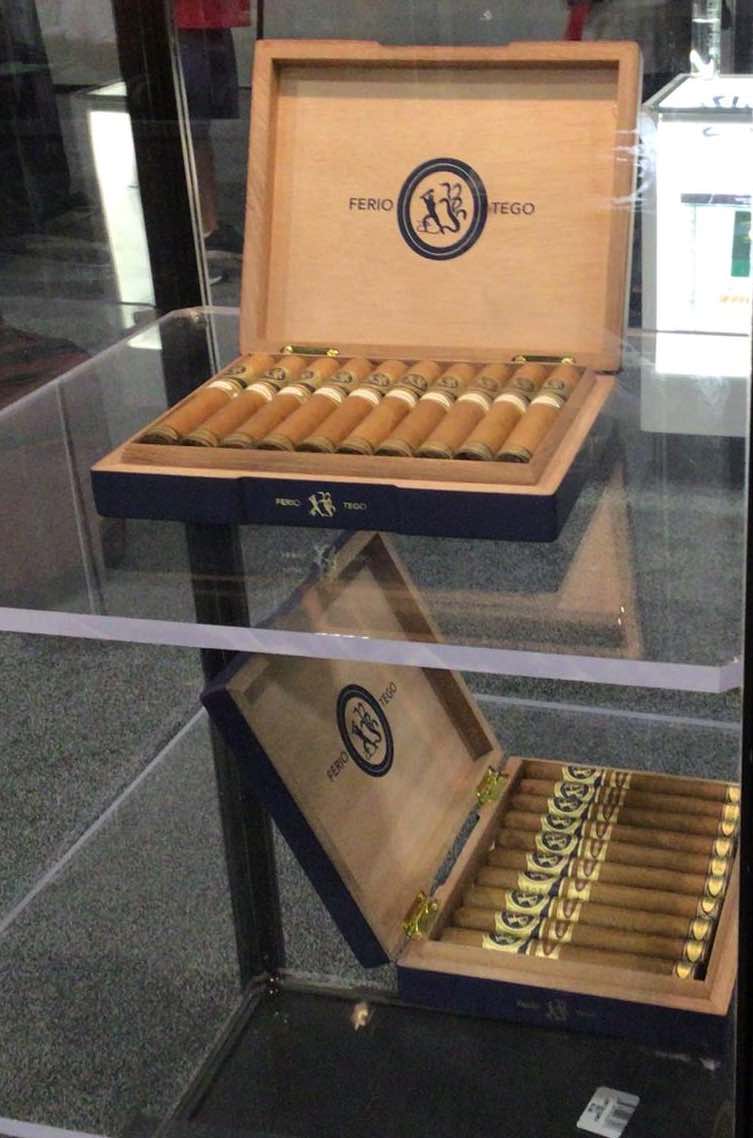 Elegancia and Generoso are produced by two of Ferio Togo's key manufacturing partners. The Ferio Tego Elegancia is produced by the Quesada family at their facility in Licey, Dominican Republic. The blend features an Ecuadorian wrapper, over a Dominican binder, and fillers from Nicaragua and the Dominican Republic. Meanwhile, the Ferio Tego Generoso is produced by the Plasencia factory at their factory in Estelí, Nicaragua. The blend features a Honduran shade-grown wrapper, over a Nicaraguan binder and Nicaraguan fillers.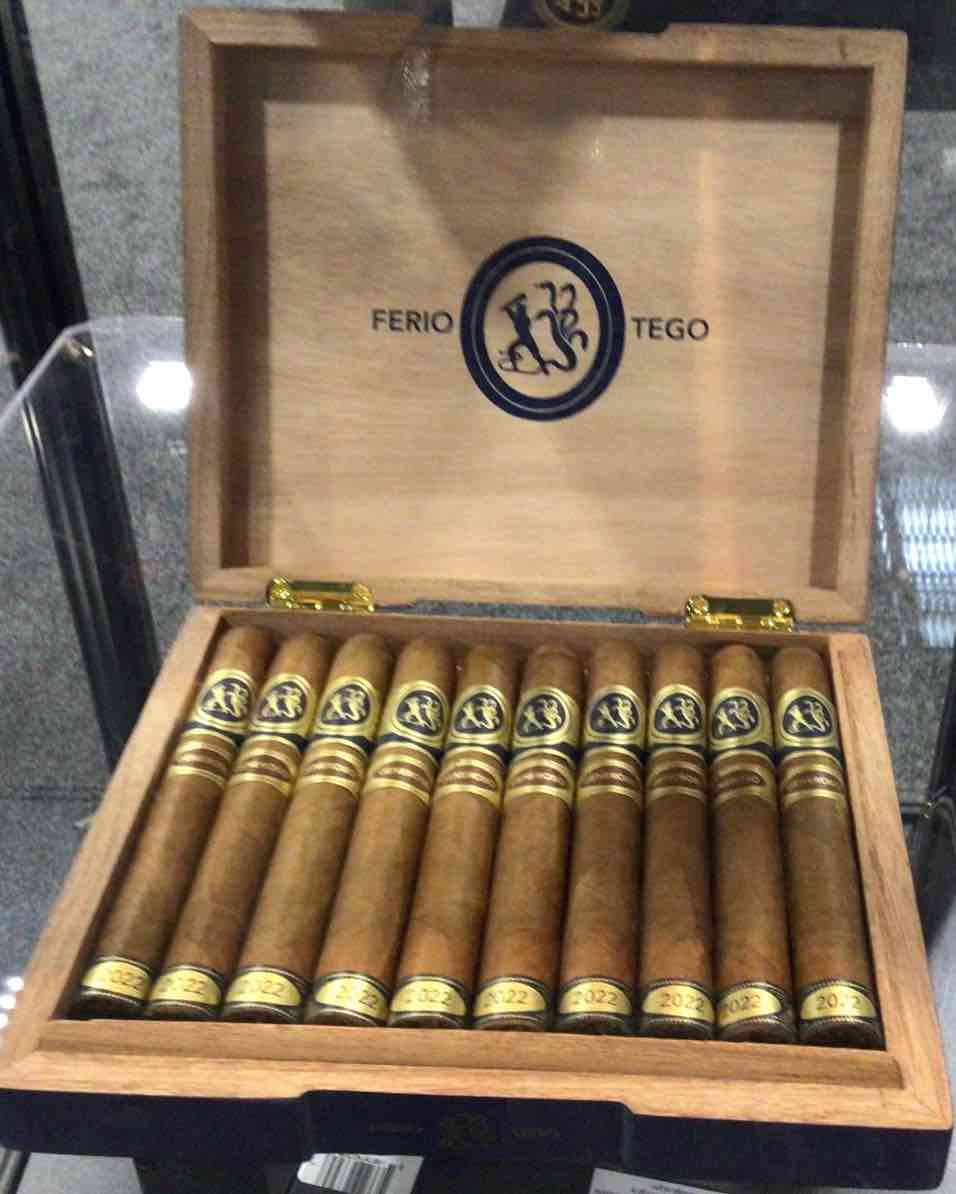 Interview with Michael Herklots, co-owner Ferio Tego
Due to age restrictions, you will need to click on Watch on YouTube to watch this interview.
Product Reports
Photo Credits: Erron Nielsen for Cigar Coop