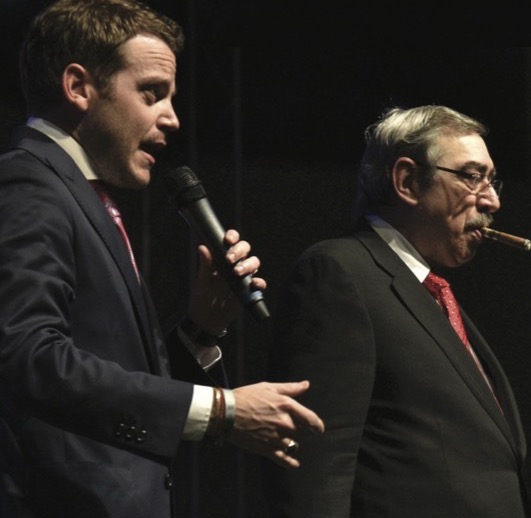 As it does each year on the final night of Procigar, a charity auction is held. This auction benefits the Voluntariado Jesús con los Niños, the Sociedad San Vicente de Paul, and the charitable initiative "A Home for my Family," among other non-profit organizations that are oriented to improve the quality of life of people in need. Each year members of Procigar as well as artists donate items that are auctioned off. The auction is hosted by Michael Herklots of Ferio Tego and Manuel Quesada of Quesada Cigars.
The following are the 15 lots that are up for auction:
Lot 1: The Rose That Grew From Tobacco (Fabian Barrantes)
It's a 36″ x 48″ canvas painting described as "In the midst of a tobacco field, there grew a solitary rose unlike any other, with petals of unrivaled beauty."
Starting Bid: $1,500.00 USD
Lot 2: Dominican Heritage Humidor (Quesada Cigars)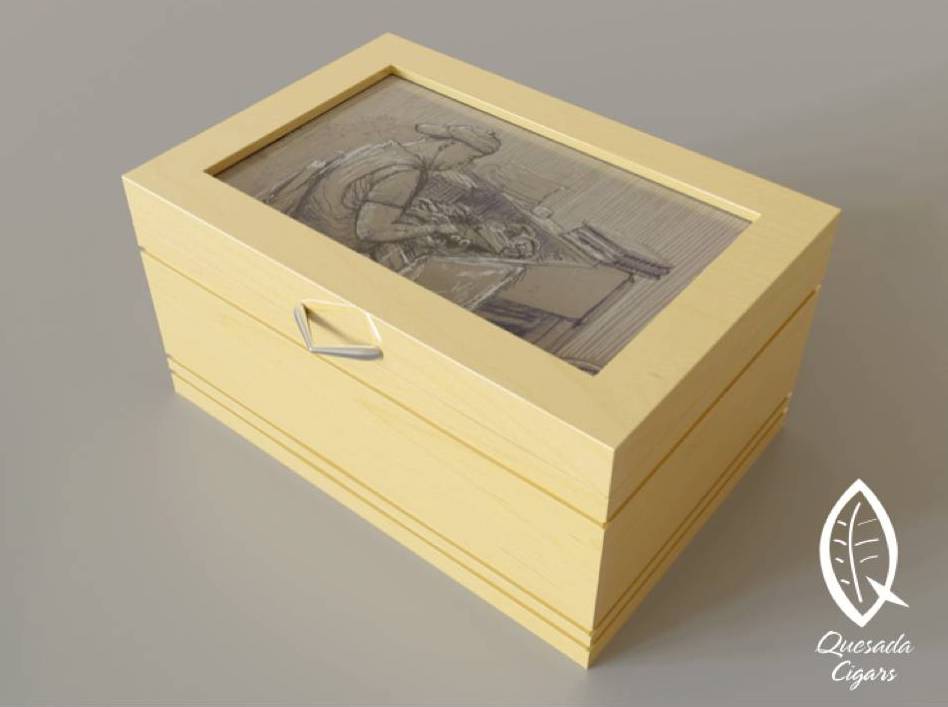 This is a glass top humidor made of fine oak with two different and unique pen & ink drawings made by Dominican artist Pragmy Marichal. 112 cigars for The "Dominican Heritage Humidor" were hand-picked by Manuel Quesada.
32 Limited Edition Manolo Quesada 75th Anniversary
20 Casa Magna Connecticut Toro
20 Quesada Reserva Privada Barber Pole Toro
20 Casa Magna Liga F Toro
20 Quesada 1974 Toro
Starting Bid: $1,800.00
Lot 3: Humidor Supreme (PDR Cigars)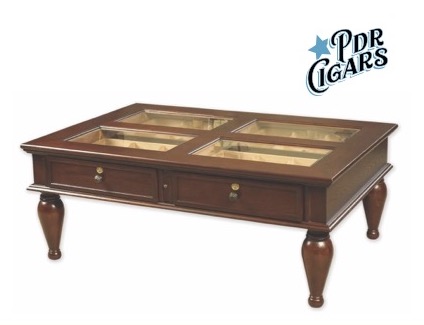 This glass-top coffee table humidor is made with a cabinet-style design and from solid mahogany wood with an interior lining of Spanish Cedar. It comes with 100 El Vinyet Cuvee Special Churchill that were personally rolled by Abe Flores and his Galera Master.
Starting Bid: $2,500.00
Lot 4: Masterpiece Humidor Year of the Rabbit (Davidoff)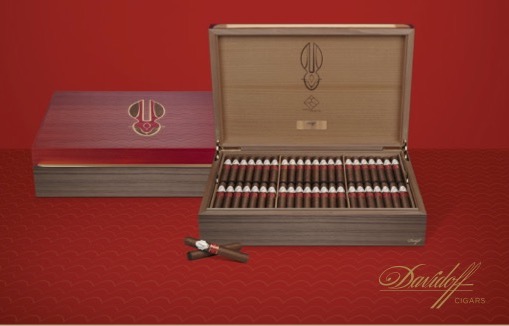 This humidor was limited to 25 pieces world wide. Each humidor includes 88 Davidoff Year of the Rabbit Gran Toro cigars. The artwork is a combination of wood, tobacco leaves, and golden leaves. The latter harmonize with the gold-plated handle of the humidor. A subtly engraved pattern on the humidor's exterior imitates a rabbit's gentle and steady hops.
Starting Bid: $8,000.00
Lot 5: Art de Fumar Humidor and Ashtray (Robert Glick)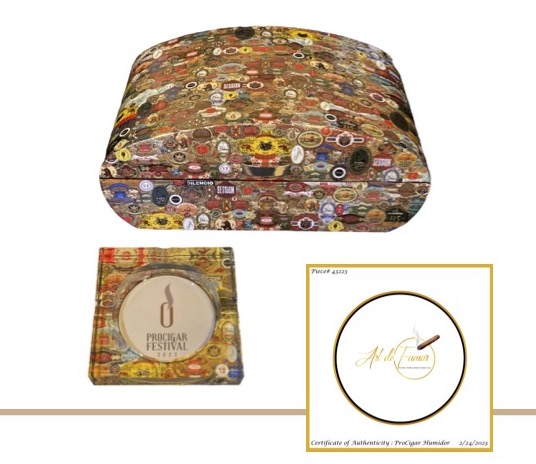 This is a Procigar Festival-inspired custom-crafted humidor and crystal ashtray designed by Art de Fumar. There were 110 special cigars, personally selected by every Procigar Member used to complete this astonishing artwork.
Starting Bid: $3,800.00
Lot 6: Montecristo Collector Series Humidor (Tabacalera de Garcia)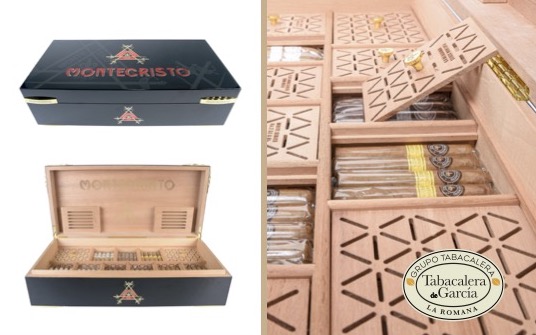 This is one of 100 of these collectible humidors produced. There is also a total of 200 cigars coming from the famed Tabacalera de Garcia factory that are included.
Starting Bid: $5,000.00
Lot 7: The Galera Humidor (Tabacalera Palma)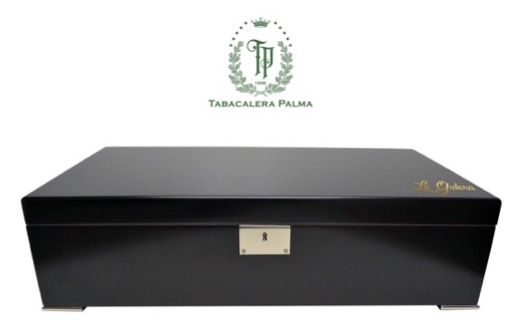 The Galera Cigars Humidor was designed exclusively for the 2023 Procigar auction. This humidor has a storage capacity of 85 Cigars. This was made with Spanish cedar and completely handmade to achieve a high-quality finish, designed with a premium humidification system to keep each of the cigars in the best quality. This humidor comes with all the lines of La Galera (the brand owned by Jochy Blanco who owns Tabacalera Palma), including the La Galera 85th anniversary.
Starting Bid: $3,500.00
Lot 8: Four-Night Stay, Golf and Spa at Amanera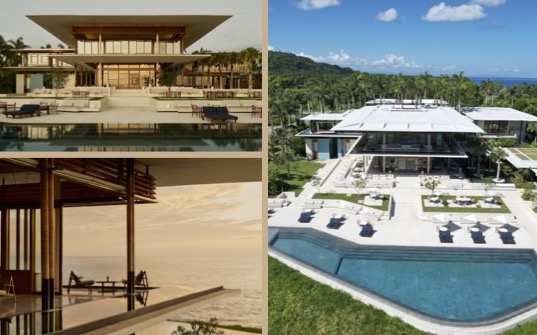 Located in Playa Grande on the north coast of the Dominican Republic, this package at Amanera Resort includes:
4 nights relaxing and golf getaway in two of Amanera's stunning Pool Casitas
Accommodations for 4 including daily breakfast.
4 sixty-minute Amanera Massages
1 round of golf at the Exclusively Private Playa Grande Golf Course
One private dinner event during the stay
Dedicated Host
Starting Bid: $10,000.00
Lot 9: Humidor INCH (Tabacalera La Alianza)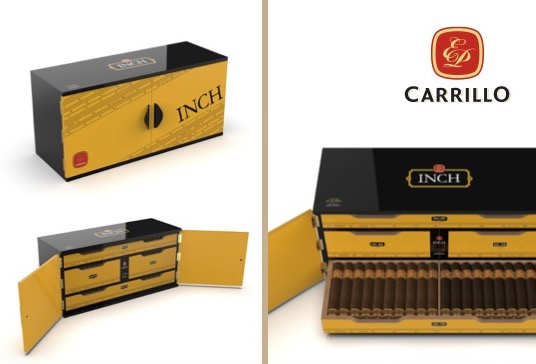 The Humidor contains 160 E.P. Carrillo INCH cigars in four sizes: No. 60, No. 62, No. 64, and No. 70 in both natural and maduro options.
Starting Bid: $5,000.00
Lot 10: Ella (Fanny Lora)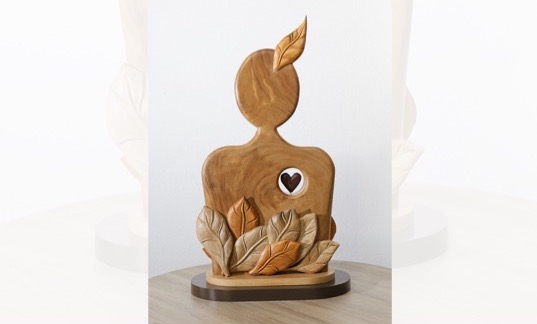 This art piece is described by Jaime A. Sued as follows:
"In this masterpiece, artist Fanny Lora, always connected with nature, pays a tribute to women dedicated to the hard and delicate tobacco process. By using wood, she simultaneously expresses the duality of its hardness and delicateness that are present at the fields and the factories.
"Samán, Oak and mahogany alternate, achieving a refine polychrome contrast for the different aromatic stages of the leaf with the shape of the feminine torso and its base.
"For a final touch, a strong beating heart in clay (rakú) emulating those of our women field and factory workers who not only give us their strength, also their soul."
Starting Bid: $2,500.00
Lot 11: Tonight, Tonight (La Flor Dominicana)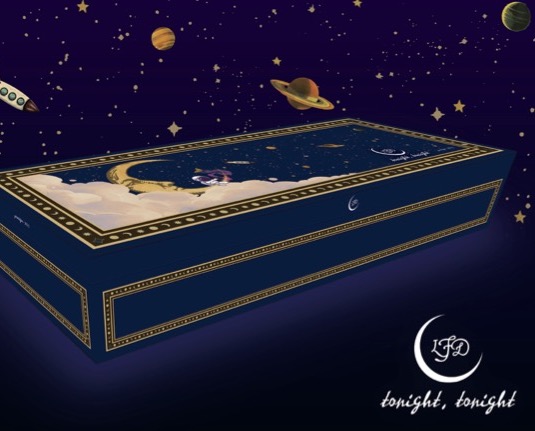 This humidor features a never before released 44 x 7 size of the La Box blend that has been tweaked for more power and flavor. There are 100 of these cigars encased in an original illuminating humidor that was both designed and manufactured by La Flor Dominicana.
Starting Bid: $15,000.00
Lot 12: Descubriendo El Tabaco (De Los Reyes Cigars)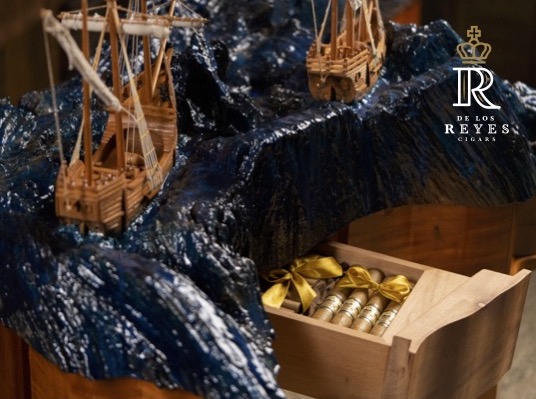 De Los Reyes Cigars pays homage to the Odyssey which was the most important discovery in the Americas: El Tabaco. This sculptural humidor was created by master crafter René León out of solid mahogany. It holds 150 selected cigars.
Starting Bid: $5,000.00
Lot 13: Benji Menendez Commemorative Humidor (General Cigar Dominicana)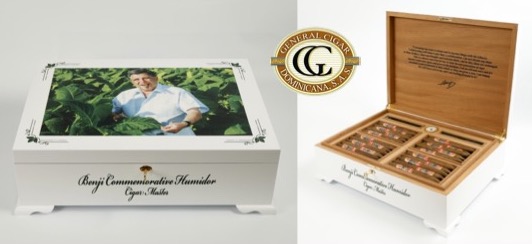 This humidor pays homage to tobacco master Benji Menendez. It showcases his Partagas Master Series in a unique Salomon shape that has never been released before. There are 100 of these Salomon-size Master Series Cigars included in this rectangular humidor made with centennial mahogany wood.
Starting Bid: $7,000.00
Lot 14: La Aurora 120 Anniversary Series Limited Edition Humidor (La Aurora)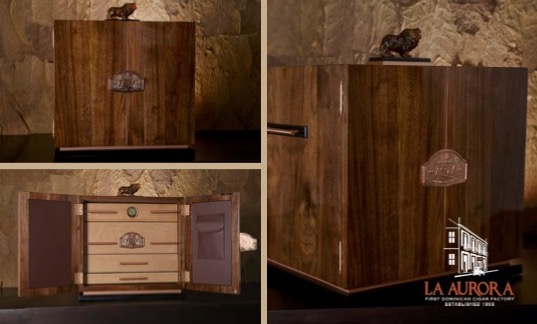 2023 marks the 120th anniversary of the Dominican Republic's oldest cigar factory, La Aurora. This humidor commemorates this milestone. This is a massive humidor exceeding 20 inches in length and height. It is built with walnut wood with handles made of solid rose gold-colored metal.
This humidor includes 400 cigars including the La Aurora 120 Anniversary in a unique format; an exclusive product for this humidor. It also includes La Aurora 100 Años, La Aurora 107, La Aurora 115th Anniversary, each in a special and unique format.
Starting Bid: $7,500.00
Lot 15: Don Arturo Fuente Limited Edition 2019 Blue Humidor (Tabacalera A. Fuente y Cia)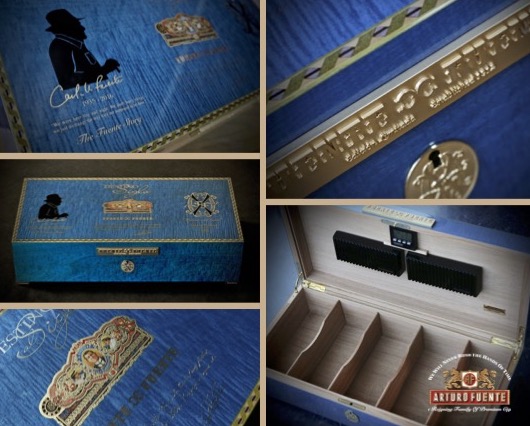 This limited edition humidor features 100 Don Arturo Gran Aniverxario. This cigar was blended by Carlito Fuente and first released in 2008 to honor his grandfather, Carlos Fuente Sr.
Starting Bid: $15,000.00
Photo Credits: Photos supplied by Procigar