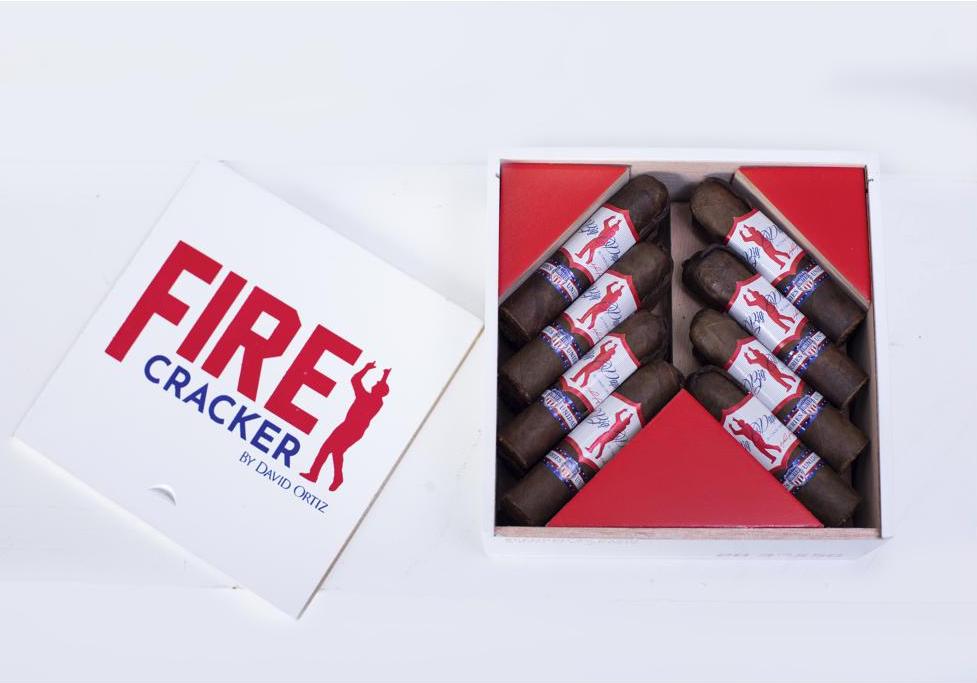 United Cigars has announced the return of the Big Papi Firecracker. This is a project done with Arista Cigars that honors Baseball Hall of Famer, David "Big Papi" Ortiz. The cigars are being released to coincide with the start of the 2023 Major League Baseball season.
The Big Papi Firecracker is produced at Tabacalera El Artista by Ram Rodriguez, who produces the Big Papi and Slugger Cigars with the David Ortiz name. The Firecracker is a 3 1/2 x 50 that features a long fuse stemming from the cap. Under its Series Unidas line, United Cigars collaborates with different leading manufacturers to produce a blend in the Firecracker size. United Cigars also handles distribution for the Firecracker.
"This was a special project that I wanted to be a part of," said Ram. "This Firecracker is a unique vitola and for a Big Papi Firecracker it had to be special. I wanted tobacco that was grown in the Dominican in the 60's and Dominican Negrito was that tobacco."
The cigars are presented in collectible boxes of 20 cigars. In addition, the Big Papi Firecracker features a QR Code with a special 'Thank you' video from former MLB star David Ortiz. Ortiz personally autographed boxes as part of this collaboration some of which may become available as a part of this rerelease.
For further details on the Big Papi Firecracker, see our report from 2022:
Photo Credits: United Cigars