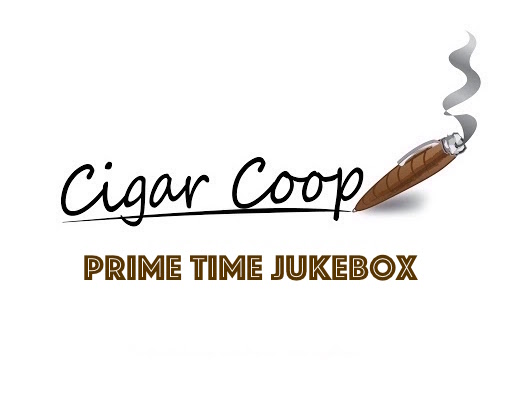 We have an absolute jam-packed show for Episode 89 of Prime Time Jukebox!
First up, you asked for it, you got it.  Our featured subject for this show our annual Rock & Roll Hall of Fame Pre-Game Show. This year, Dave and Coop go through the nominees for induction. We give our picks for who is in, who is out, and who is sitting on the bubble.
We also will recap the 2023 Grammy Awards. Dave and Coop will review their predictions and assess how well they did. We have more talk on the Big Game Halftime Show, and finally we will reflect on the life of the late Burt Bacharach.
On this episode Dave and Coop smoke "Hall of Fame" cigars. Dave's selection is the Tatuaje – The Frank. Coop smokes the Fuente Fuente Opus X Shark.
Note: Due to age restrictions, you may need to click on "Watch on YouTube" below:
As always you can follow along with our Spotify Playlists:
References
Prime Time Jukebox – the podcast that pairs music with cigars. You can catch us on Google Play Music, iTunes, Podbean, YouTube, Odysee, and Rumble.