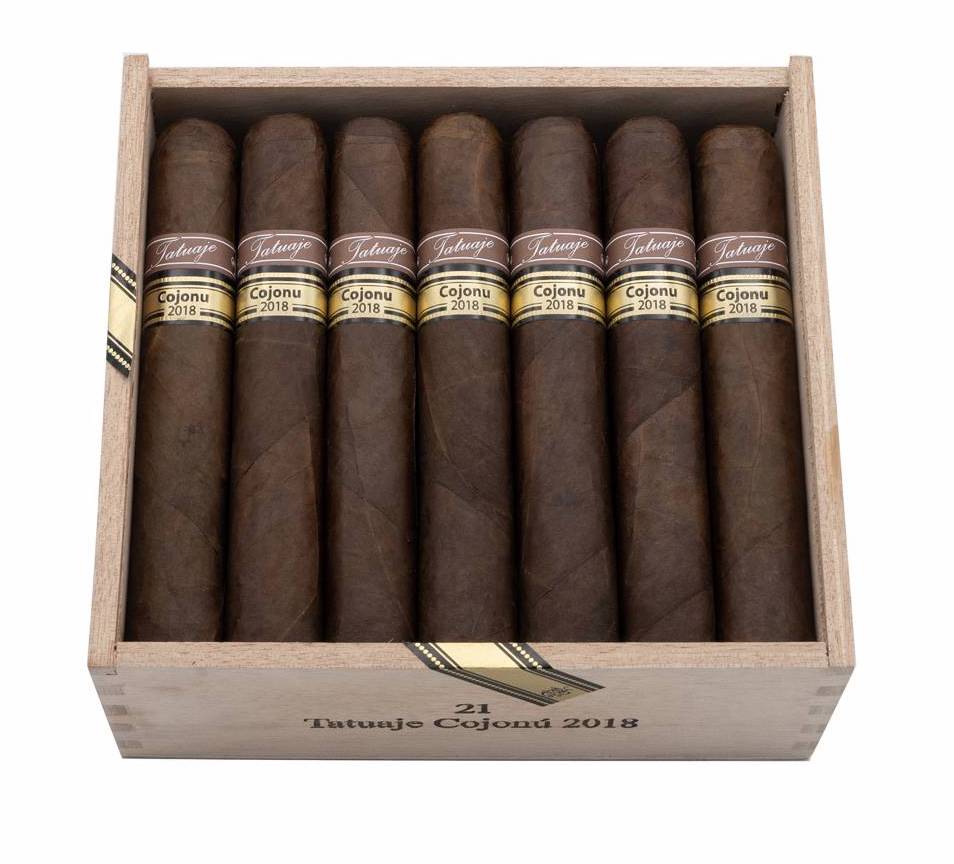 Tatuaje has announced the last of the "lost years" of its Cojonú Series, the Tatuaje Cojonú 2018. This introduces a 5 5/8 x 54 soft box-pressed offering into the Cojonú offerings. The Cojonú 2018 will begin shipping in May.
The Cojonú series is an offshoot of the Tatuaje La Seleccion de Cazador (Brown Label). The Cojonú line uses a higher priming Habano wrapper and incorporates additional ligero. The first Cojonú, the Cojonú 2003, was introduced during Tatuaje's inaugural year back in 2003. Following the first release, the Cojonú would be released every three years. What would follow was the Cojonú 2006, Cojonú 2009, and Cojonú 2012. The Cojonú 2012 was released in three different wrappers (Habano, Sumatra, and Broadleaf) and was meant to be the last of the series.
It turns out it wasn't the end of the Tatuaje Cojonú Series. In 2021, the Cojonú 2021 was released. Following the release of the 2021, Tatuaje joked about the "The Lost Years" of 2015 and 2018. Last year, the Tatuaje began to fill in the "Lost Years" with the Cojonú 2015 (5 x 55) and now Cojonú 2018 completes the three-year gaps.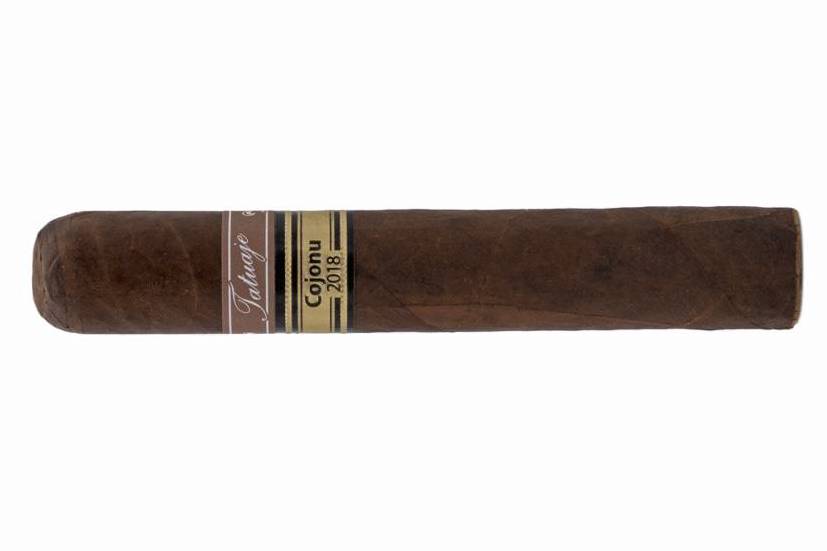 The Cojonú 2018 will be a regular production line. The cigars will be packaged in 21-count boxes (three rows of seven). Production is handled out of the My Father Cigars factory in Estelí, Nicaragua.
The following is a list of the regular production Cojonú cigars:
Cojonú 2003: 6 1/2 x 52
Cojonú 2006: 5 1/2 x 52
Cojonú 2009: 6 3/4 x 48
Cojonú 2012: 6 1/2 x 52 (Habano, Sumatra, and Broadleaf options)
Cojinu´2015: 5 x 55
Cojonú 2018: 5 5/8 x 54
Cojonu 2021: 7 x 58
Photo Credits: Tatuaje Cigars
Note: Corrected sizes for Cojonú 2015 and Cojonú 2018