Last year, E.P. Carrillo shocked many people by releasing two projects not produced at its factory: INCH Nicaragua (Plasencia S.A), and Allegiance (Oliva). On the eve of the 2023 Premium Cigar Association (PCA) Trade Show, E.P. Carrillo announced another shocker. – the company's Short Run 2023 edition will be produced in Honduras by Oscar Valladares and Company.
The Short Run series was launched in 2010 and through 2016, it became a staple of the E.P. Carrillo portfolio. It is a small batch, one-and-done release usually made in three sizes. In 2021, after a five-year hiatus, E.P. Carillo brought back the Short Run under the moniker "E.P. Carrillo Short Run Retro." "The Retro" even features the company's old-style banding. The 2023 edition is also using this banding.
The blend for the E.P. Carrillo Short Run 2023 features an Ecuadorian Habano wrapper, a Nicaraguan binder, and a combination of Nicaragua and Honduran tobaccos. There are three sizes being released – each presented in 24-count boxes: Robusto (5 x 52, SRP $10.75), Toro (6 x 52, SRP $11.75), and Gordo (6 x 60, SRP $12.75).  In addition, the report says production will be 1,250 boxes for the Robusto and Toro and 650 boxes for the Gordo.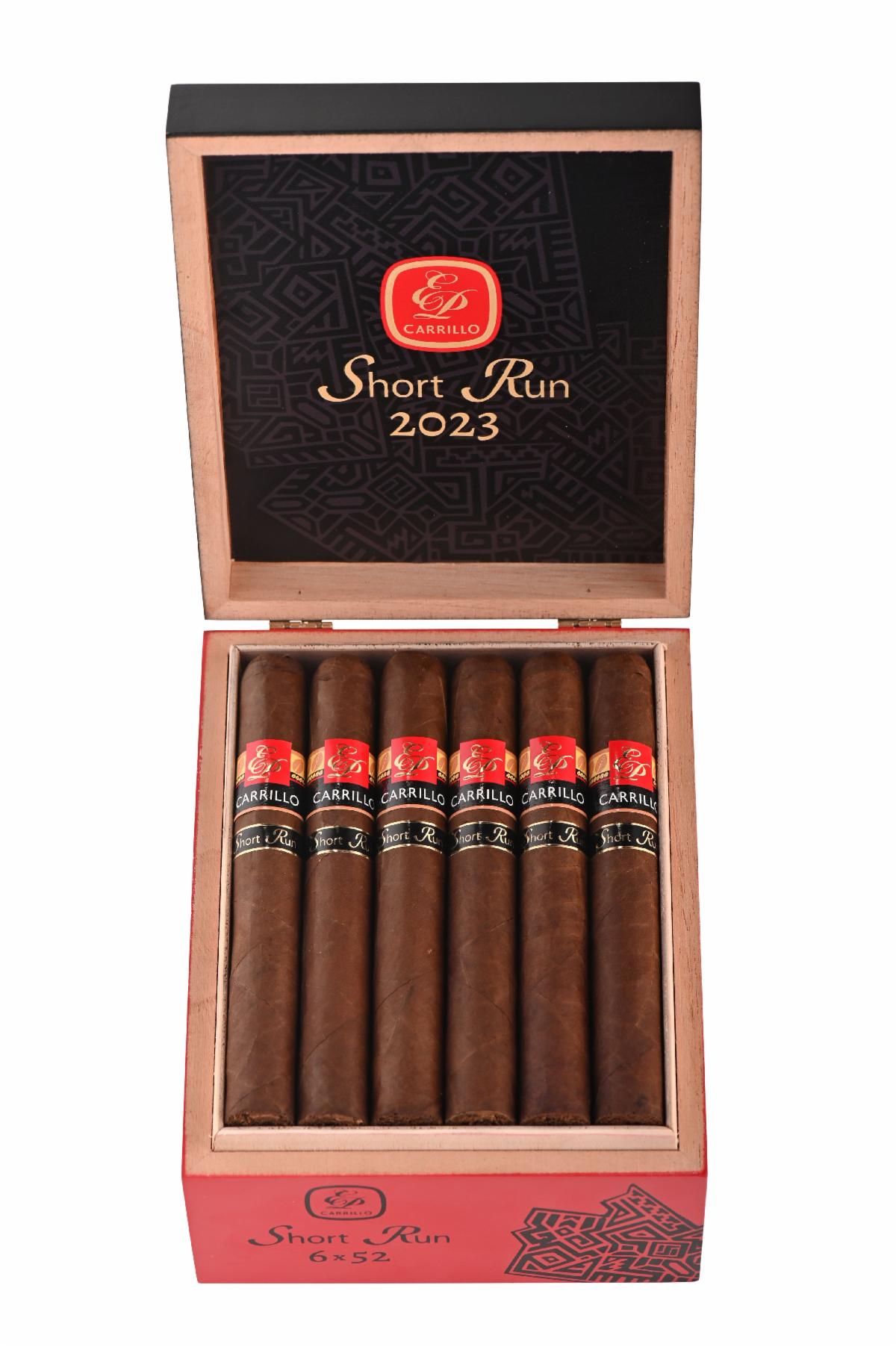 In a press release. Ernesto Perez-Carrillo said: "I'm thrilled to be working with the cherished Copan tobacco from Honduras after over two decades. Crafting this blend at Oscar Valladares' factory with his team is a perfect fusion of tradition and innovation. Our 2023 Short Run is a tribute to the timeless character of this unique tobacco, brought to life with a modern touch."
Oscar Valladares added: "Working together with Don Ernesto Perez-Carrillo has been a formidable experience and a great honor for us, and it fills us with satisfaction to have used tobacco from Copan, Honduras. This tobacco has filled us with satisfaction and has been a fundamental part of our history and one of my favorites."
The PCA Trade Show opens July 7, 2023, in Las Vegas, Nevada. The Short Run 2023 will be showcased there.
Photo Credits: E.P. Carrillo