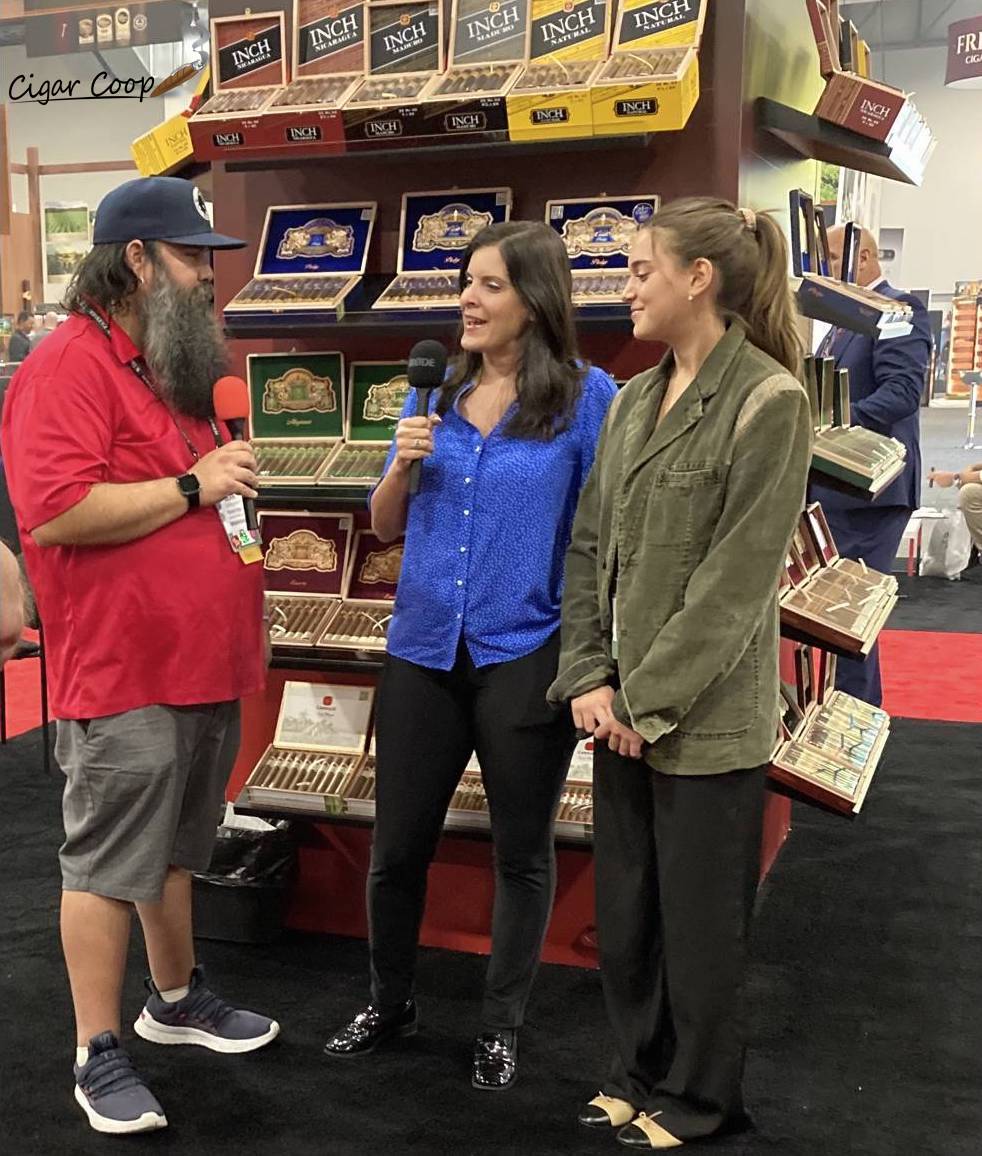 Over the years, Ernesto Perez-Carrillo has become synonymous with creating legendary cigars and establishing a factory (Tabacalera La Alianza) that has produced many releases for industry leaders. However, at the 2023 Premium Cigar Association (PCA)Trade Show, things were a little different. The two releases that E.P. Carrillo featured were not being done at their own factory. Last year Ernesto started an initiative where he would go out to other factories, work with their tobaccos, and develop a blend. The company's two releases for the 2023 PCA Trade Show, Short Run 2013 and INCH Nicaragua 7 x 70, were developed at the Oscar Valladares and Plasencia factories. The company has also moved to focus on charitable and philanthropic efforts – most notably the Pledge 98 campaign in support of Els for Autism. This was an effort spearheaded by Ernesto's granddaughter Skye McPhillips. This year we talked with Skye and Ernesto's daughter Lissette. While we had a conversation about cigars, we also dived into the story of the Pledge 98 campaign.
The Pledge 98 campaign involves E.P. Carrillo donating $9.80 per box of the Pledge Prequel (or $0.98 per cigar) to support the Els for Autism Foundation. This foundation was established in 2009 by Liezl Els, Ernie Els, and Marvin R. Shanken. The Els' son, Ben, is impacted by autism spectrum disorder, which affects 1 in 36 children in the United States. Pledge 98 has raised over $90,000.00 to date, which is now part of a larger charitable initiative called Carrillo Cares. Earlier this year, the company also released special banded Pledge Prequel cigars to support awareness for the organization. It is also worth noting that E.P. Carrillo, National Sales Manager Jerry Gripp, has a grandson who is on the autism spectrum and also was an inspiration to the company participating in this campaign.
This year, the E.P. Carrillo Short Run 2023 was showcased at the PCA Trade Show. This year E.P. Carrillo is turning to Oscar Valladares to handle the production. This marks the third project E.P. Carrillo is working on outside its own factory (Tabacalera La Alianza) to make a cigar, joining the INCH Nicaragua (Plasencia) and Allegiance (Oliva). The Short Run is a limited edition, small batch series that is usually one and done. The series was launched in 2010 and ran for seven consecutive years. It went on hiatus in 2016, but was resurrected in 2021 and has been released annually since then.
Much like the Plasencia and Oliva projects, Ernesto was involved with selecting the tobaccos and the blend. The Short Run 2023 features an Ecuadorian Habano wrapper, a Nicaraguan binder, and a combination of Nicaraguan and Honduran tobaccos. Three sizes are being released – each presented in 24-count boxes: Robusto (5 x 52, SRP $10.75), Toro (6 x 52, SRP $11.75), and Gordo (6 x 60, SRP $12.75). Production will be 1,250 boxes for the Robusto and Toro and 650 boxes for the Gordo.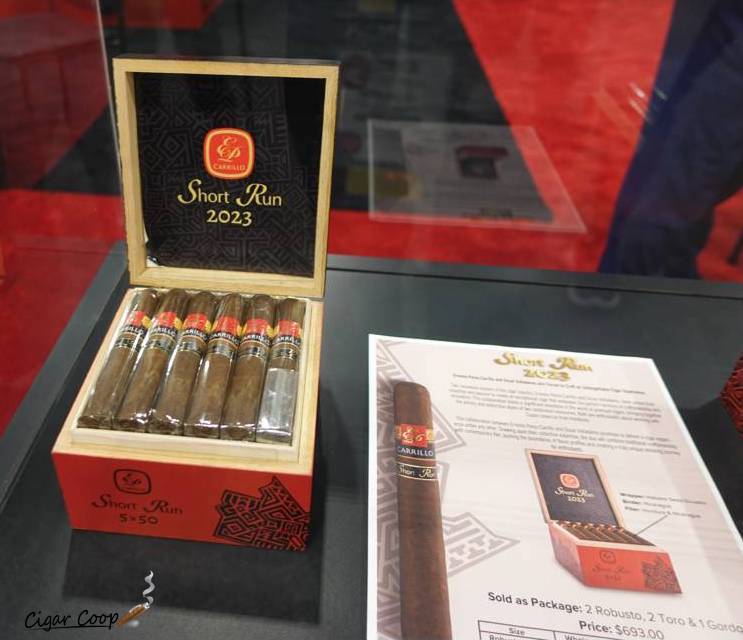 Ernesto's first project outside of Tabacalera La Alianza was the INCH Nicaragua. This is a Nicaragua puro produced in Nicaragua at the Plasencia factory. This year the company introduced a 7 x 70 line extension. Like the other sizes of the E.P. Carrillo, INCH Nicaragua is packaged in 24-count boxes. Pricing is set at $15.50 per cigar.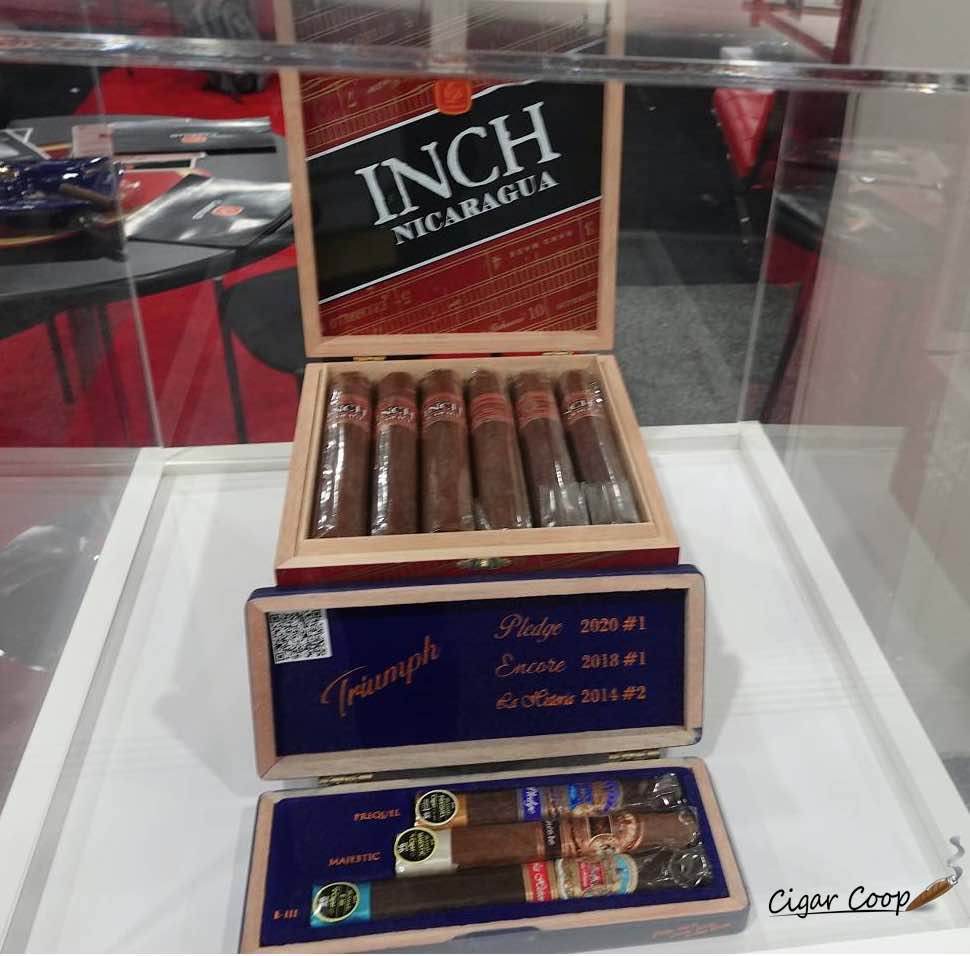 One final note. While the two products we discussed were not produced at Tabacalera La Alianza, plenty of activity remains there. In June, E.P. Carrillo released the Pledge of Allegiance limited edition. This is a cigar that revolves around the use of American tobaccos. A total of 1,776 ten-count boxes were produced and quickly sold out – making it one of the fastest-selling releases in the company's history. As a result, the cigar was not featured at the PCA Trade Show.
Interview with Lissette Perez-Carrillo and Skye McPhillips
Due to age restrictions, you will need to click on Watch on YouTube to view this content.
d
Product Reports
Photo Credits: Cigar Coop, except where noted