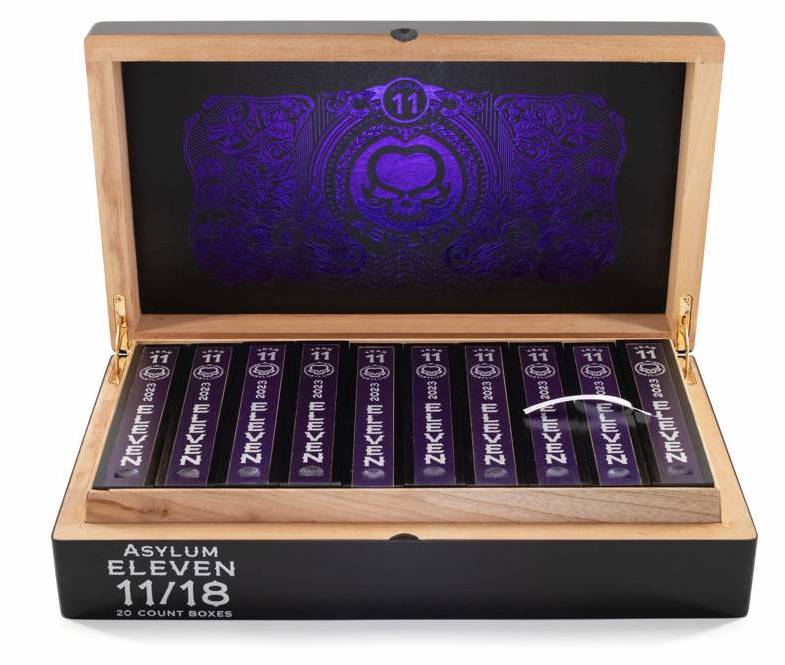 Back at the 2022 Premium Cigar Association (PCA) Trade Show, Asylum Cigars showed off the packaging for its 2023 anniversary release, the Asylum Eleven 2023. As the name indicates, it celebrates the 11th anniversary of Asylum Cigars. A year later, the Asylum Eleven is heading to retailers, and Asylum Cigars is providing release details.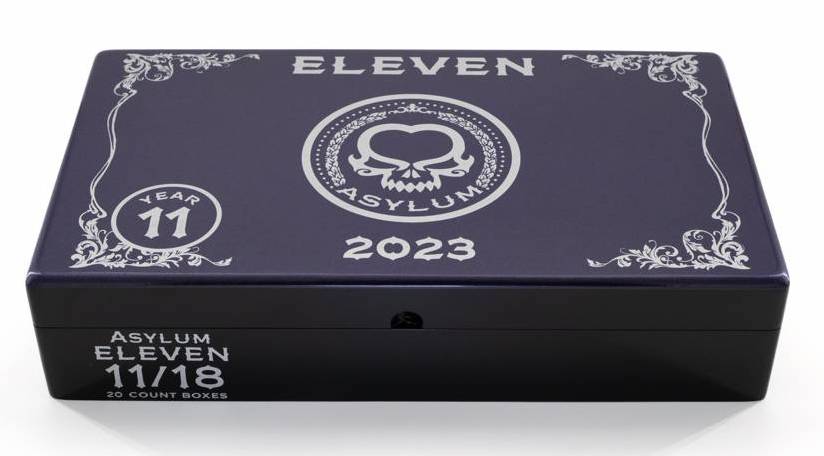 The Asylum Eleven features a Barber Pole wrapper that includes both San Andres and Habano leaves. The remainder of the blend consists of all Honduran tobacco. As with the previous anniversary cigars, the Asylum Eleven comes in two sizes: 11/18 (SRP $21.00/cigar) and 70 x 7 (SRP $26.00/cigar). Each cigar is housed in an individual coffin. The coffins are presented in ten-count boxes.

In a press release, Christian Eiroa, founder and President of C.L.E. Cigar Company, said," We wanted to create a blend that will take the smoker on a wild ride. This flavor bomb of a cigar is extremely complex. While complementing each other, the two distinct wrappers will also keep the smoker's attention due to the frequent flavor transitions."
Tom Lazuka, co-founder of Asylum and C.L.E. Cigar Company national sales manager, added," The Asylum brand is known for and will continue to be known for its unique blends. We are excited to bring the Asylum 11 2023 to our loyal customers."
This will be the fifth installment of an annual limited edition cigar celebrating Asylum Cigars' anniversary. The cigars in this series are intended to be a more premium offering in the Asylum line. The series made its debut in 2019 with Asylum Seven. Asylum Eight, Asylum Nine, and Asylum Ten followed this up.
Last month, Asylum Cigars already featured the Asylum Twelve 2024 at the PCA Trade Show.
Photo Credits: C.L.E. Cigar Company