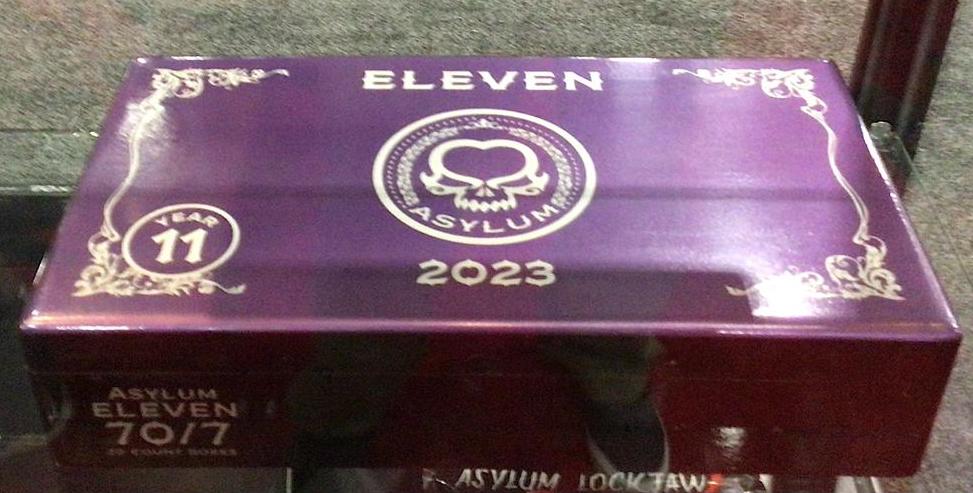 While Asylum Cigars' Asylum Ten was sold out prior to the 2022 Premium Cigar Association Trade Show, attendees got an opportunity to see a sneak preview of the planned Asylum Eleven release in 2023.
While the packaging for the Asylum Eleven was being showcased, the company said the blend for the project is still in the works.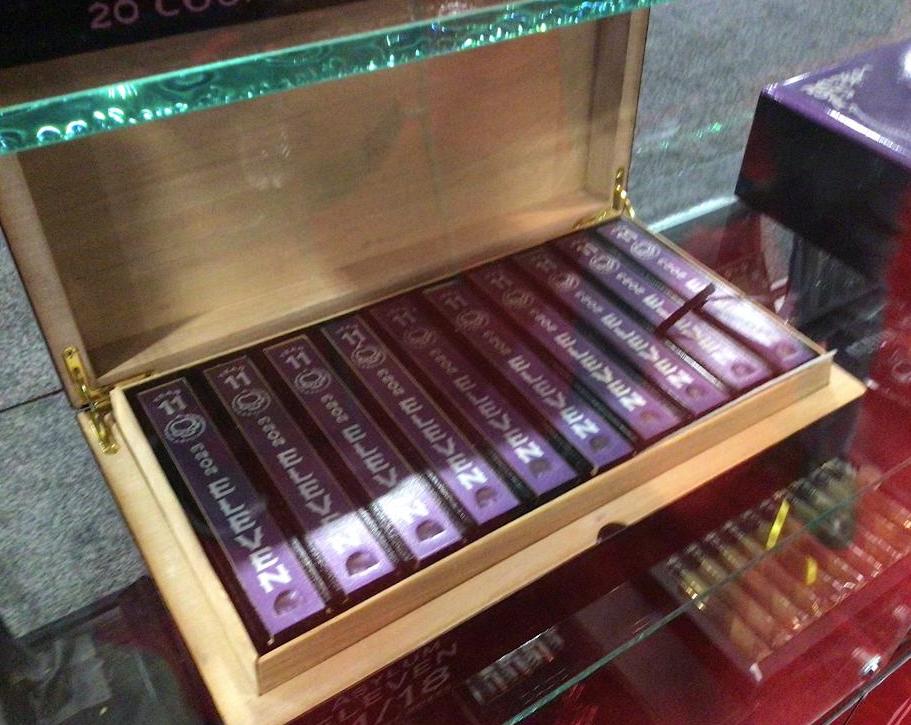 The Asylum Eleven will commemorate the 11th anniversary of Asylum Cigars. This will be the fifth installment of an annual limited edition cigar celebrating Asylum Cigars' anniversary. The cigars in this series are intended to be a more premium offering in the Asylum line. The series made its debut in 2019 with Asylum Seven. This was followed up by Asylum Eight, Asylum Nine, and Asylum Ten.
Photo Credits: Cigar Coop