When Altadis U.S.A. returned to the Premium Cigar Association (PCA) Trade Show in 2023, that included iconic brand H. Upmann's return to the Trade Show as well. Earlier this year, Altadis U.S.A. would introduce two new offerings to H. Upmann. Altadis U.S.A. decided to use the PCA Trade Show to feature these two new lines. Both of these lines would feature a contemporary spin to the H. Upmann line. And the H. Upmann brand would have one of the more interesting things found at a booth – a working barbershop.
Earlier this year, at Total Product Expo (TPE) 2023, Altadis announced a new H. Upmann offering known as H. Upmann The Banker Daytrader. This was described as a small batch release and expands on the H. Upmann The Banker line. The Banker line debuted nine years ago and pays homage to the original brand founder Herman Upmann. Upmann was a German banker who, in 1844, went to Havana, Cuba and invested in a cigar factory – which became the H. Upmann brand. The Daytrader brings a modern twist to the H. Upmann The Banker theme. The line features an Ecuadorian wrapper over a Nicaraguan binder and a combination of Dominican and Nicaraguan fillers. The cigars come in three sizes: Robusto, (54 x 4 1/2, SRP $13.49/cigar), Toro (54 x 6, SRP $13.85/cigar), and Whale (6 x 60, SRP $14.1 ). Each is presented in ten-count boxes.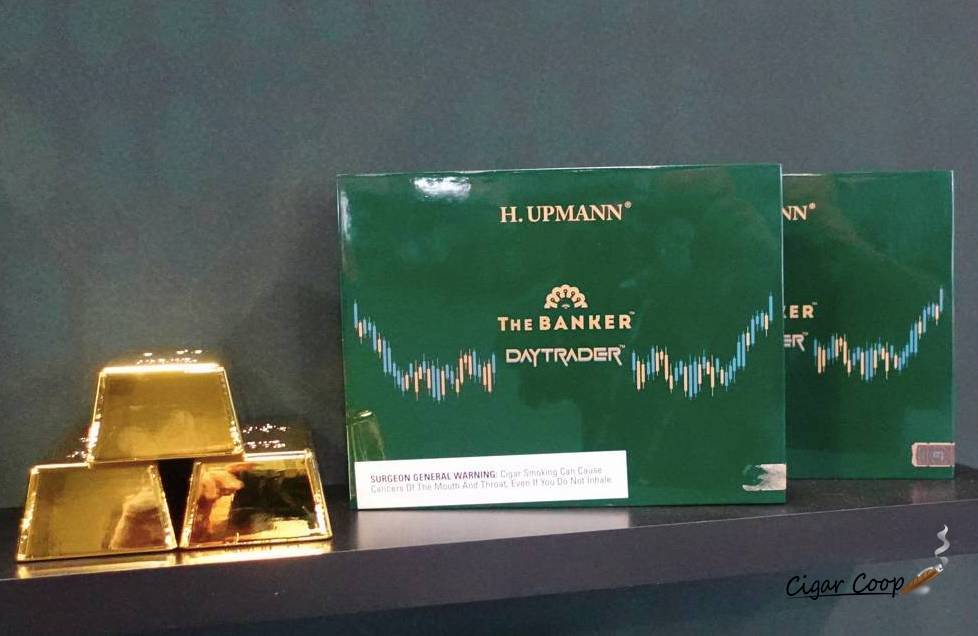 Back at TPE 2023, Altadis U.S.A. launched a barber-pole offering under its H. Upmann brand known as the H. Upmann Special Edition Barbier. The barber pole used on the H. Upmann 1844 Special Edition Barbier combines two intertwined Ecuadorian wrappers – one Connecticut Shade and one Sumatra. These wrappers sit over an Indonesian Java binder and filler blend consisting of Nicaraguan, Dominican, and Broadleaf fillers. The cigars will be offered in five sizes: Corona (44 x 5 SRP $7.25/cigar), Robusto (50 x 5, SRP $8.47/cigar), Toro (54 x 6, SRP $9.62/cigar), Belicoso (52 x 6, SRP $9.50/cigar), and Churchill (50 x 7, SRP $9.75/cigar). Each size is presented in 25-count boxes.
As mentioned, the barbershop was one of the most interesting seen at this year's Trade Show. This was seen at TPE 2023, but Altadis decided to also bring it to PCA 2023.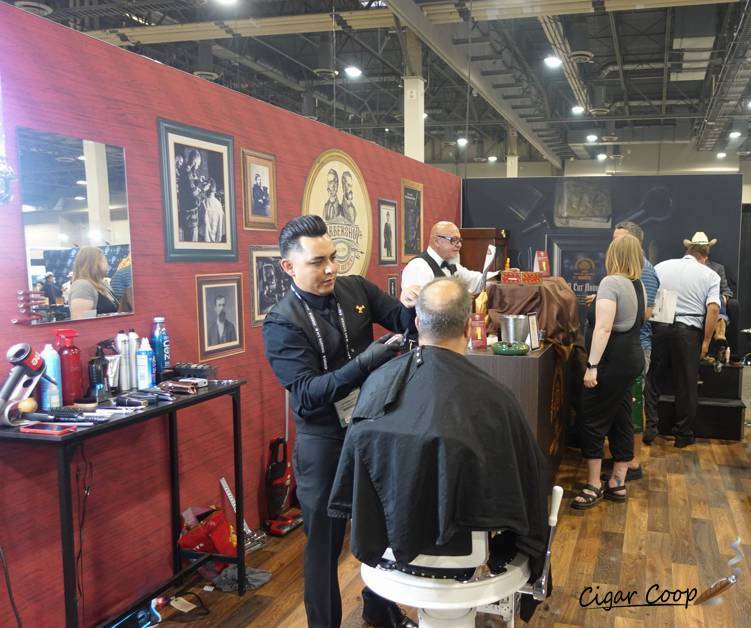 Interview with Jennifer True, Altadis U.S.A.
Due to age restrictions, you will need to click on Watch on YouTube to view this content.
Part 1: H. Upmann The Banker Daytrader
Part 2: H. Upmann Special Edition Barbier
Product Reports
Photo Credits: Cigar Coop, except where noted