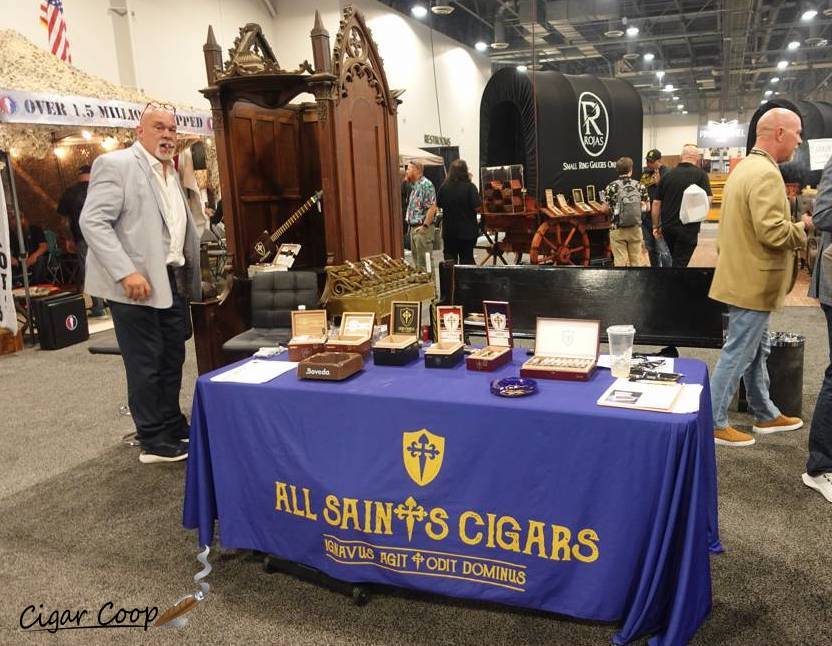 For the past three years, much of the work at All Saints Cigars has been developing its four core lines. When the company first launched in 2019, it turned out the first release that would come to market was a cigar called Solamente. This was a cigar that was originally released by accident. The blend was being worked on back in 2017 by co-owner Micky Pegg. Without his knowledge, the factory ended up rolling 15,000 cigars. A decision was made to release these cigars as a limited edition release called Solamente. After that, Pegg and All Saints Cigars turned their attention to their core lines. This year All Saints Cigars felt the time was right to bring back Solamente, so now it joins the All Saints lineup as an annual limited release. This would be the focus of All Saint Cigars in terms of new products at the 2023 Premium Cigar Association (PCA), but there were a couple of other fun things. For starters, keeping to the theme of All Saints Cigars, there was an actual confessional in the booth. In addition, there was a Coalition-All Saints tradition where our very own Bear Duplisea would receive his "bear hug" from Micky Pegg.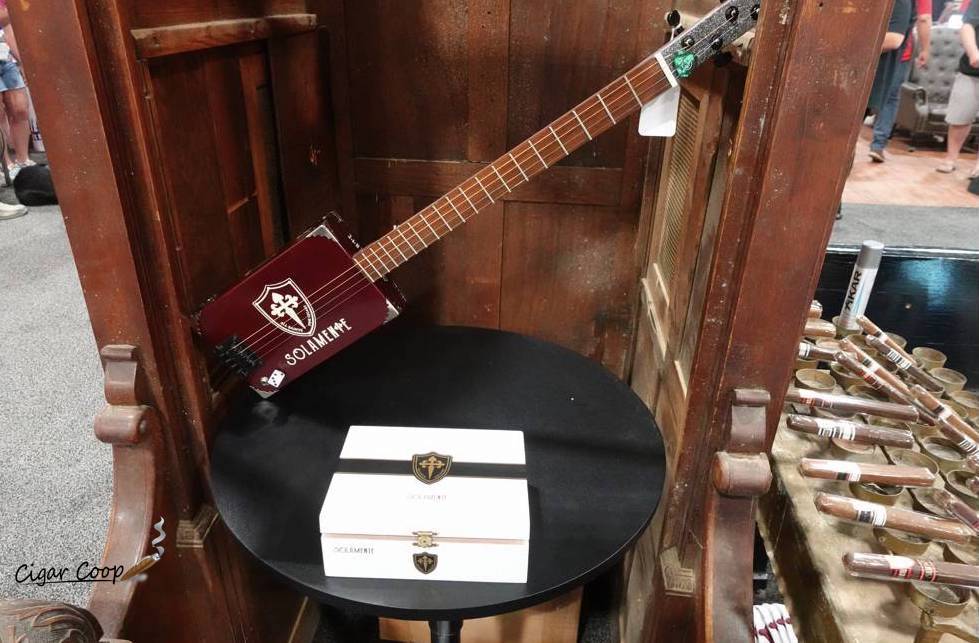 There are three differences with this year's Solamente. The first is while the blend is still an Ecuadorian Habano wrapper over all Nicaraguan tobaccos, the wrapper is a darker varietal than the original version. Second, the packaging design has been upgraded to be more in line with the core lines. Finally, the box counts have changed. This year the box count is 23 (for 2023). Plans are for at least the next two years to increase the box count to 24 (in 2024) and 25 (in 2025).  Solamente is due to ship around November 1st – which is All Saints Day and the launch date of the company. The vitola remains the same (5 x 58). Pricing is set at $20.00 per cigar.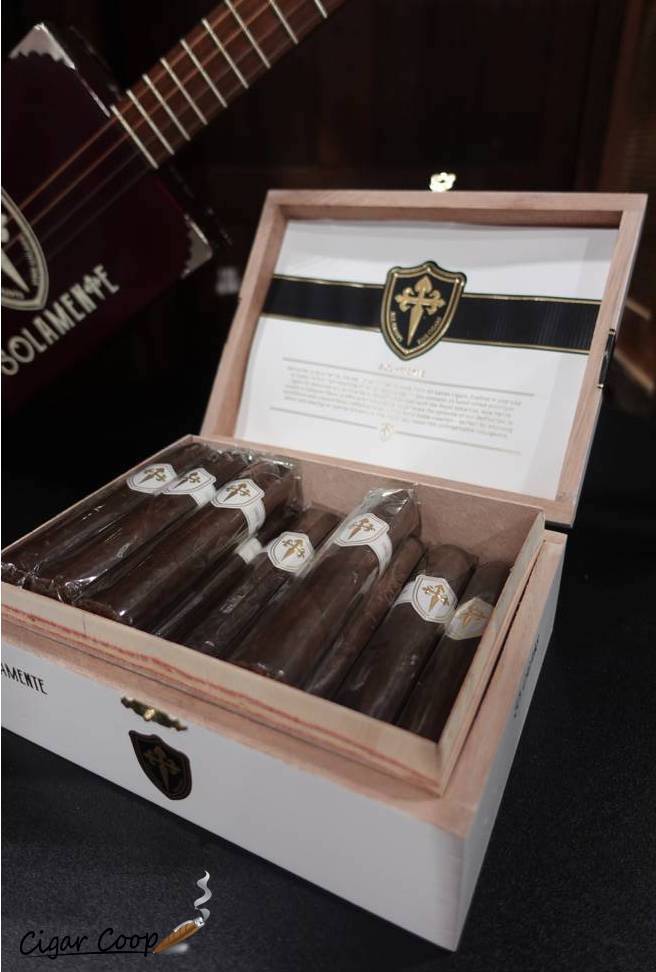 Interview with Micky Pegg, All Saints Cigars
Due to age restrictions, you will need to click on Watch on YouTube to view this content. We apologize for the audio quality on this interview. You will most likely need to turn up your volume.
Product Reports
Photo Credits: Cigar Coop