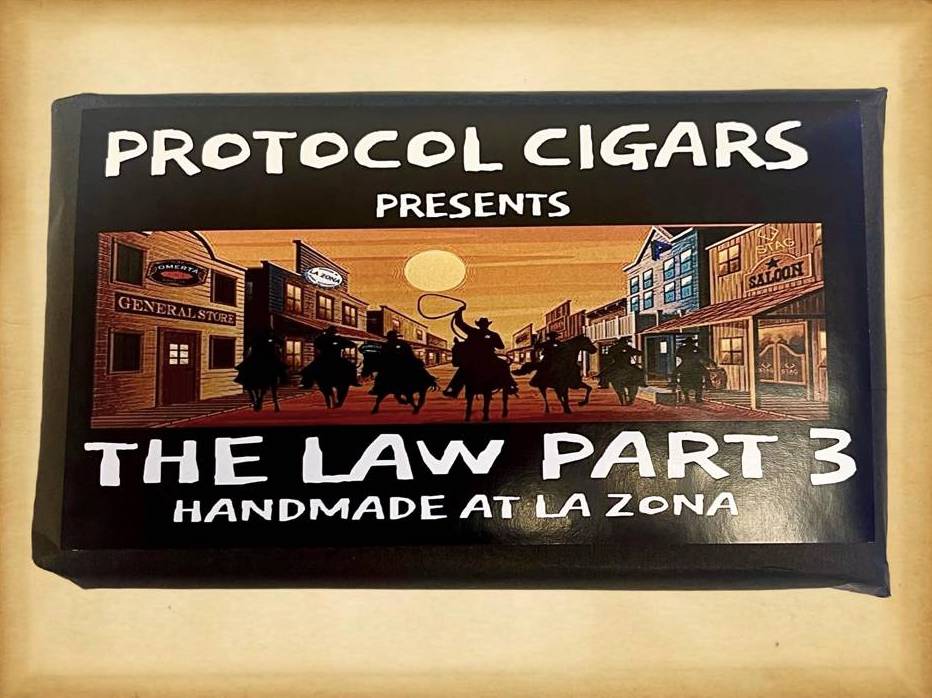 Protocol Cigars has announced the third installment of its exclusive cigar series for Omertà Cigar Company, The Law Part 3. The Law was a term often used in old Spaghetti Western movies to describe law enforcement officials such as sheriffs, marshals, rangers, and other law officers. The Law Series allows Protocol Cigars to incorporate law enforcement into the Wild West theme.
Like its predecessors, The Law and The Law Part 2, the Law Part 3 features a toothy San Andres Maduro wrapper over a Nicaraguan binder from Condega and fillers from Estelí and Jalapa, Nicaragua. This year's installment is a 5 5/8 x 46 Corona Gorda. A total of 350 ten-count bundles have been created. The blend was produced by Hector Alfonso Sr. and is handcrafted at the La Zona factory in Nicaragua. The Law Part 3 also features a small pigtail on the cap and a closed footer.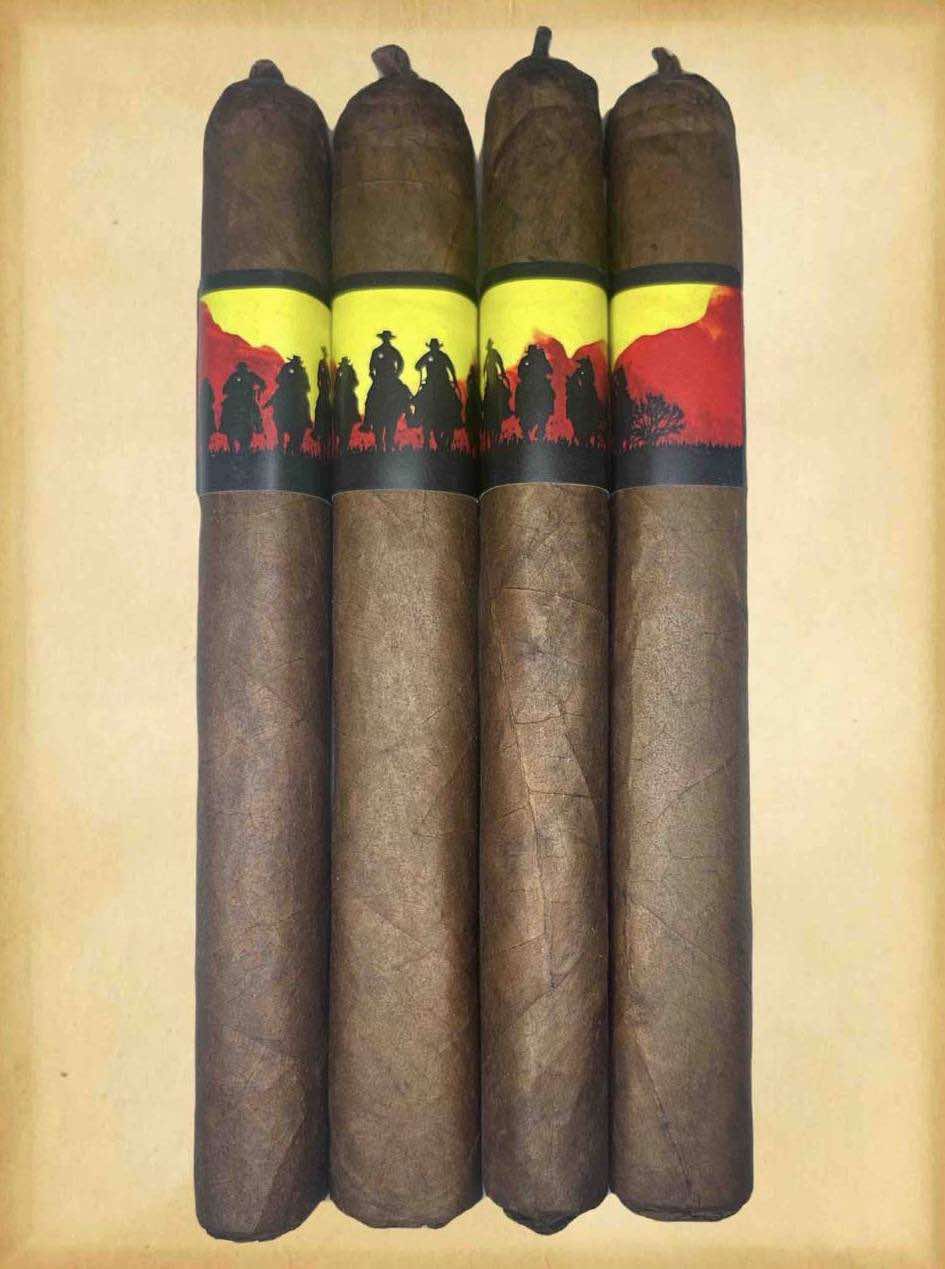 "We wanted to give The Law Part 3 a rustic look, something you think you would have seen cowboys smoke in the Wild West. The look, the feel of the cigar in your hand, and when you smoke, it screams out the Wild West! This is a cigar you would think any Lawmen in the Wild West era would smoke while trying to capture their bounty," said Juan Cancel, Founder and Co-owner of Protocol Cigars, in a press release.
"We worked tirelessly to give The Law a rustic Wild West feel and continued that look with The Law Part 3. The cigar is rugged and bold, beefy, full-bodied, full-flavored, and has full aroma with a long finish," added Kevin Keithan, Co-owner of Protocol Cigars.
The Law Part 3, this time, comes in ten-count black paper bundles with an MSRP of $105.00 per bundle and $10.50.per cigar. The company says, "The black paper shows that good guys wear black."
The Law Part 3 will debut at Omertà Cigar Company with a soft release at the OKC Boutique Bash 2023 on Saturday, October 14th, 2pm to 7pm. The National Release will be on Saturday, October 21st, at all Omertà locations, including Stag Lounge OKC, Stag Lounge Stillwater, Omertà South OKC, and Omertà South Tulsa. It will also go on sale that day on the company's website.
"What can we say except we are blessed to be releasing, with Juan and Kevin, the Protocol The Law Part 3. We are anxious for this rollout and the phenomenal raffle prizes associated with this cigar. Protocol Cigars is known for the phenomenal tobacco and rollers of The La Zona Factory. The entire ownership and operations team are thrilled to get this great cigar in the hands of our loyal members and Protocol Fans in our home locations and across this great nation. We appreciate the fellowship with the guys and all the great support from our customers," commented Jarrett Jackson, Managing Partner Omerta Cigar Co., STAG Lounge, and Puro Cigar House.
Photo Credits: Protocol Cigars