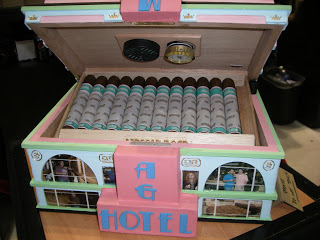 At the 2012 IPCPR Trade Show in Orlando, Florida, Oliveros Cigars hosted a media session for several members of the online media. The session covered two main areas:1) An understanding of some of the company's restructuring, line consolidations and repackaging; 2) A walk-thru of the new offerings (and existing offerings for those not familiar with the brand). The session was hosted by Oliveros' president Rafael Nodal as well as Hank Bischoff and Fabian Barrantes.
Positioning of the Brands within Oliveros
First up around the changes with the company, Oliveros discussed the launch of the Boutique Blends spin-off. Earlier this year, Oliveros Cigars formed Boutique Blends Cigars. The new company will focus exclusively on the production and distribution of boutique brand cigars. The Swag and Aging Room lines from Oliveros were moved into the Boutique Blends Cigar arm. These lines have cigars that recently received high scores from Cigar Aficionado. In fact, the Aging Room M356 landed a spot in the publication's Top 25 for 2011.
Oliveros then discussed some of the line consolidations and re-packaging around its King Havano line. We covered this in a separate article.
New Cigars
As for the new cigars, here is a quick run-down. We have detailed previews on each:
Swag SoBe Edition
Aging Room Quattro F55
Aging Room Havao Connecticut (launched prior to the show)
King Havano Criollo
The booth was also proudly displaying a SoBe Limited Edition Humidor (see above) that will be made available to retailers.
Dominican and Nicaraguan Tobaccco
An where the company is addressing marketing to two segments is
in the types of tobacco. The Aging Room and Swag Cigars' lines of
Boutique Blends are going to cater to those cigar enthusiasts that are
more Dominican tobacco fans. Lines such as the King Havano and Black
Knight focus on those cigar enthusiasts who are Nicaraguan tobacco fans.
Tradtional vs. Contemporary
The lines of Boutique Blends definitely appear to be the hottest among the lines. The interesting facet is the contrast of old and new within Boutique Blends. The marketing of Aging Room Cigars appears to have more of a traditional focus, while Swag has a more contemporary focus. This allows the company to position itself with consumers in both market segments.
Aging Room Banding
Within Aging Room Cigars, I took a look at the banding of the three blends that make up that line. I noticed the Aging Room Havao Connecticut differed from the existing Aging Room M356 and new Aging Room Quattro F55. Nodal told me this was intentional. The Havao Connecticut is being looked upon as a core line while the M356 and F55 are more along the small batch lines.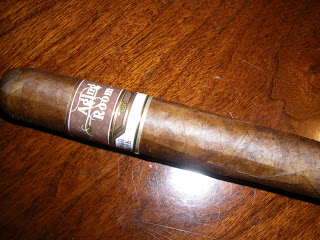 Aging Room M356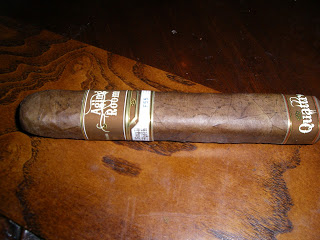 Aging Room Quattro F55 (Similar banding to M356)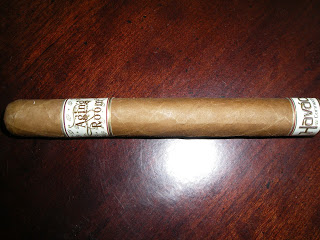 Different banding of the
Aging Room Havao Connecticut