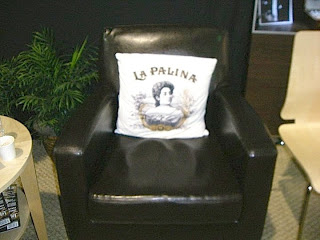 It was nearly three years ago when I first learned about La Palina.  I happened to be in Roanoke, Virginia at Milan Tobacconist and a La Palna event was taking place upstairs at Commonwealth Cigar Club.  I had not heard of La Palina Cigars, but I came out of that event and realized this was a company on the rise.  It took a little time, but La Palina is no longer a hidden secret in the humidor.  At the 2013 IPCPR Trade Show, I had a chance to sit down with La Palina Cigars' President Bill Paley and get a good "State of La Palina" discussion.  In this talk, I found that Paley's energy and excitement was sky high – much like that evening I met him in Roanoke.
Company Background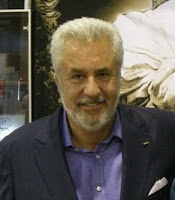 Bill Paley
(Cigar Coop Photo)
The La Palina brand has historical ties. In 1896, Paley's grandfather Samuel had opened a cigar store in Chicago named Congress Cigar Company.  The company's first product was called La Palina named after Sam's wife Goldie Drell Paley.  The company moved to Philadelphia in 1910 and Sam's son William S. Paley, joined as Vice President of Advertising.  William was a pioneer with radio and sponsored a small radio show in Philadelphia called "The La Palina Hour".  The advertising increased sales of La Palina and convinced young Paley of the value and potential of radio, leading him in a new direction.  He eventually would purchase of five radio stations in Philadelphia which would become the Columbia Broadcasting System (CBS)  Meanwhile Sam retired and thus retired the La Palina Cigar line. Several years ago, William's son Bill was soon intrigued with bringing back a piece of family history and began a journey that would ultimately lead to the restoration of the La Palina Cigars in 2010.
The La Palina Family Series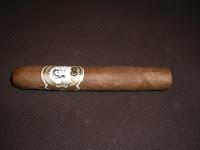 This would be the first line produced by La Palina.  It was an ultra-premium line produced by Graycliff Cigars in the Bahamas.   This consisted of four cigars – the Pasha, Alison, Little Bill, and Babe – plus the limited edition 1896.
In our discussion with Paley, he informed us that the run of the Family Series is coming to an end.  They are finishing the run they produced and they are selling what is left in inventory.  The Pasha is already sold out.  Paley joked with that they are gone because he "smoked them all".  Paley made no bones the Pasha was a personal favorite.  He was brought up on a Cuban cigar flavor pallet and he feels with the Pasha he achieved something that was Cubanesque.
Turning the Corner
La Palina El Diaro Kill Bill
Paley told us his goal was to start with best and keep creating first class stuff.  His focus was on quality and he felt with quality success would follow.  He says La Palina isn't about image, but about substance – however he told us "I wanted to make sure the image was good too".
It was two releases in 2012 where he felt turned the corner with La Palina.  By turning the corner, it was how La Palina went from being a brand that was knocking on doors trying to get space in retailers' humidors to a brand that was being sought after.   The two releases were the La Palina El Diario Kill Bill and the La Palina Collection – Goldie Laguito No. 2.  These releases surprised the retailers, who were concerned about the size and price point of the cigars.  In terms of the Kill Bill people told Paley "you can't make a petite corona". He obviously proved them wrong as these became commercial and critically acclaimed successes.
La Palna Collection (Goldie and Mr. Sam)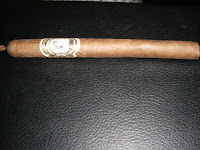 Goldie Laguito No. 2
The La Palina Collection refers to La Palina's limited production / limited edition cigars. The original concept behind the La Palina Collection is  each year a limited edition cigar will come out in a different frontmark.  The Goldie was the first blend (which has been now released in two frontmarks – a petite lancero and a toro).  The recently launched Mr. Sam marks the second blend.
Paley told us that there will be another Goldie.  He told us a size had not been decided yet.  And while it might be premature, he told us there could quite possibly be another Mr. Sam.
PDR Cigars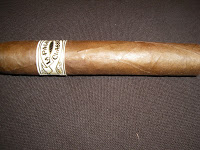 La Palina Classic
(made at PDR Cigars)
In 2012, La Palina introduced the La Palina Classic.  This was the first cigar to come out of the Dominican Republic or La Palina. (Line Extensions 2013)
Paley was extremely positive of the relationship he has with Abe Flores and the PDR Factory.  In terms of working with Flores, Paley described him "as a real pro" and that "he loves working with Pinar Del Rio".
Paley told us another project is in the works with the PDR factory.  He told us this woud be a "fuller cigar offering".  This release won't necessarily be in the same price range as the value-priced La Palina Classic.  Paley told us the cigar is the most important thing on this project.
Nicaragua
Paley has thus far has made cigars in the Bahamas (Family Series), Honduras (El Diario, Maduro), the Dominican Repubic (Classic), and the U.S. (Goldie, Mr. Sam).  Paley told us he now has his eye on making a cigar in Nicaragua.  Paley wanted to get some experience under his belt before tackling Nicaragua.  This was to allow him to develop a close relationship with a factory who would make his cigar.   He did tell us the prospect of a new concept and idea for a cigar being done out of Nicaragua excited him.  Specifics on a factory and a project were not disclosed at this time.
On Big Ring Gauges….
Paley told us he isn't crazy about this trend.  He is a known fan of the smaller ring gauges.  Since there is demand for a 60 ring gauge, he will satisfy the market's demand.  When I asked him about a 70 ring gauge for La Palina, he said "I don't think so", but he did tell us the 60 ring gauge "is a legitimate desire".
Paley recognizes blends need to be tweaked in order to get a blend to work in a 60 ring gauge.  He told us that for the El Diario, he went a double binder to help that blend stand up.
Final Thoughts
Paley emphasized to us that he is having a great time with La Palina Cigars.  He told us that he doesn't envision La Palina being a huge cigar company.  He wants to "focus on what's really good and have deep sales, not wide sales.  Ten years down the line, I hope these (core lines like El Diario, Classic, Maduro) are still in stores unchanged, maybe just some extensions".
The La Palina formula seems to have really worked.  In 2010, we ranked two cigars in the La Palina Family Series in our top seven cigars.  This was followed up by our Cigar of the Year award in both 2011 (for El Diario) and 2012 (for the Goldie Laguito No. 2).   Last year, La Palina earned its first spot on Cigar Aficionado's Top 25.  With the success of the company, it is also exciting to hear there is a lot more to be written in the La Palina story going forward in the next few years.