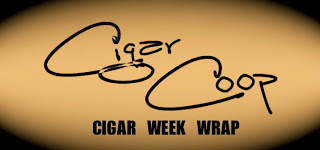 The Cigar Week Wrap is a one stop place to catch up on the activity here at Cigar Coop. It is a combination of our news reports, cigar reviews, and assessment updates we do throughout the week. We will throw in a few bonus items from time to time as well. Our intent is to publish once a week on Saturday mornings. Note: We have decided to label our posts as "Volume 2" to be consistent with the monthly "Editor's Corner".


News and Previews
Legislative News
Assessments
Assessment Updates
Editors' Corner
Stogie Geeks Episode 64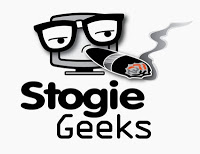 In episode 64, we had K.C. Johnson of L'Atelier Imports as our special guest. During the program, Johnson took us through the L'Atelier brand and the cigars they offer in their portfolio. He provides some insights into the soon to be shipped L'Atelier Extension de la Racine ER13.
We asked Johnson if he has plans for a lancero. He replied, "We've been talking about a lancero, but we don't know where we are going to put it placement wise in the line…It's in the works, we're just trying to find the right way".
Our second half of the episode focused on our smokes of the week – and some good side discussions as well. We discussed the following cigars:
262 Revere Lonsdale
Aging Room Maduro Mezzo
E-Stunner by E.P. Carrillo – Brahman
EP Carrillo Core Line Robusto (Redux)
La Flor Dominicana Chapter One
La Garita Falto Delirio
La Gloria Cubana Serie R Robusto
La Riqueza Cabinet Petite Robusto
My Uzi Weighs a Ton Bait Fish
Nomad Fugitive II
Padron 1926 80th Anniversary Torpedo (Maduro)
Padron 1926 Natural
Paul Garmarian Symphony 20 2013 Edition Corona Extra
Paul Gamirian Symphony 20 Salomones
Viaje Platino Reserva VPR DT (Double Torpedo)


On this date September 7th…