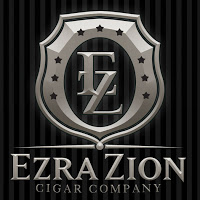 On October 29th 2013, Kyle Hoover and Chris Kelly, co-owners of Ezra Zion Cigar Company were guests on Episode 71 of our Stogie Geeks show. On that show, they gave us a a little glimpse of the second release of their "Honor Series', the Ezra Zion FHK. Word of this cigar first came at the 2013 IPCPR Trade Show. This cigar is now being launched on January 1st, 2014. The following is the official press release from the company describing the FHK:
Ezra Zion Cigar Company, makers of #1 Cigar of the Year 2013 Tantrum and the #1 Cigar of the year 2012 Jamais Vu, announces it's newest cigar release FHK.
FHK has just arrived in the United States and is officially available at 12:00am, January 1, 2014.

"We know it's symbolic and somewhat tongue-in-cheek but we wanted to ring in the New Year by launching this project that's been in the works for so long. It'll be the first cigar in the world released in 2014." noted co-owner Chris Kelly.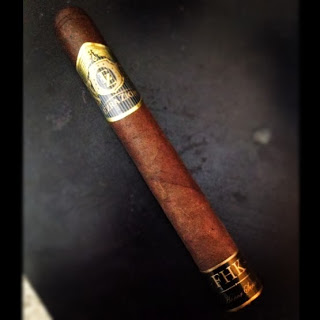 Ezra Zion FHK
The FHK will be available in 4 vitolas: a 5.5×50 "Inspired" robusto, a 44×7 "Truth" lancero gordo, a 54×7 "Stature" corona gorda, and a 52×6 "Character" belicoso.
"We had two goals with the FHK. We wanted to use unique tobaccos from several different countries and we wanted to leverage our buying position to offer a lower price-point than our other lines." added Chris Kelly.
FHK retails for $9.00 for the robusto and lancero sizes and $10.00 for the corona gorda and belicoso. Tobaccos used in the blend include a San Andres wrapper, Indonesian, Brazilian, and Nicaragauan binder and filler.
"This is an amazing cigar! It reminds me of a creamy dark malty micro-brew. The blend continually intrigues me every time I smoke it. I think it's our best cigar yet." said Hoover.
Source: This press release was sent to Cigar Coop by Ezra Zion Cigar Company.