The Cigar of the Year Countdown will resume tomorrow on December 31st, 2013 at 3pm Eastern Time with the announcement of the #2 Cigar of the Year followed at 4pm Eastern by the #1 Cigar of the Year.
For 2013, Cigar Coop continued its focus as the industry leader in cigar news and cigar reviews. This past August, we announced a partnership with Stogie Geeks – uniting the world of online journalism with podcasting. We spent much of Q4 tightening the partnership, and plan to unveil more integration plans in early 2013.
For the third consecutive year, we selected twelve of the biggest cigar stories for the year.  The selections below are either an individual story or on-going themes for 2013 (and therefore could have multiple components). They are listed alphabetically by title/theme and are not ranked in any other particular order. Some of these stories/themes have closure, while many of the stories/themes will be on-going into 2014.

1. Big Gets Bigger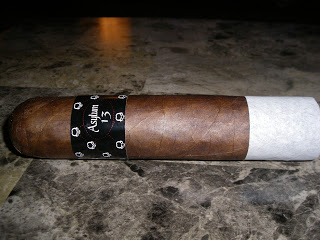 Last year, we saw the emergence of many more ring gauge cigars above a 60 ring gauge – including some 70 ring gauges.  The trend continued in 2013. No doubt the release of the Asylum 13 6 x 80 broke new ground as it proved that not only a 80 ring gauge could be made and be smokeable, but it also one caught on with consumers.  Meanwhile RoMa Craft Tobac's Skip Martin and his Nica Sueno factory pushed the envelope to the max as they created a mammoth 133 ring gauge line extension to the CroMagnon line called Femur.
A few years ago, the 60 ring gauge cigars emerged, and they have not gone anywhere.  In fact 2013 saw 70 ring gauges become common.  Significant 70 ring gauge line extensions included: E.P  Carrillio INCH No. 70, Gurkha Evil Goliath, My Uzi Weighs a Ton, the Foundry Uranium,  601 La Bomba F-Bomb, and CAO Flathead.  The Flathead was perhaps the most unique as it created a 70 ring gauge box-press.
Asylum has had success with their 80 ring gauge.  Due to this success, I can easily see other companies making an investment in such a vitola.  No doubt in my mind we will see more 80 ring gauge cigars in 2014.  At a minimum, I'd expect more 70 ring gauge offerings.
2. Camacho's Comeback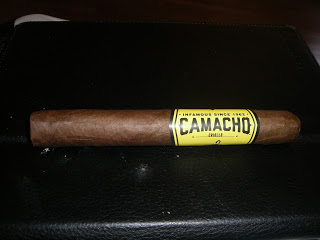 This one we have documented several times.  2013 will mark the year that Camacho bounced back.  Back in June the company unveiled its "Bold Standard" campaign.  The brand described this campaign as "the most brazen move in their nearly 50 year history". The rebranding effort not only involves a new logo and new packaging to their cigars, but it will consolidate some of their existing lines as well as upgrade four of their existing blends.   The new packaging and them also carried over to two limited edition cigars – the Camacho Blackout Limited Edition 2013 and Camacho Liberty 2013.  The brand has been strengthened by the rollout of the Mike Ditka line of cigars as well as the continuing partnership with Matt Booth's Room 101 line.
Following the 2009 acquisition of Camacho Cigars from Davidoff, one can make an argument that with the exception of the Room 101 brand, the rest of the Camacho portfolio has been relatively quiet.  In 2013, there was little doubt that Camacho rolled the dice in terms of making changes to their blends and radical changes to their iconic packaging – and the result paid off.  Camacho also helped themselves by positioning some more competitive pricing on their lines.  The results have been amazing.  I've talked to several retailers who have told me Camacho is selling – and selling well.  Orders have turned into re-orders and cigar enthusiasts seem to be sharing in this re-energization of the brand.
3. Davidoff Goes Nicaraguan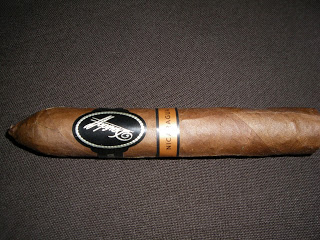 The idea of making bold changes was not just limited to Camacho Cigars, but actually permeated into its parent company Oettinger Davidoff Group (which took on this new name in 2013).  The company had a very busy year which saw many limited edition releases, but without a doubt the focus was on a new core line launched by the company – the Davidoff Nicaragua.
The Davidoff Nicaragua marks the company's first Nicaraguan puro that is being made.  It was blended by Henke Kelner and is made in the Dominican Republic.  For this Nicaraguan, Kelner delivers one of the most unique Nicaraguan puros ever made.  The ten year old Nicaraguan Rosado wrapper is stunning and has a unique caramel color to it.  In terms of the cigar experience, it has a lot of the Davidoff qualities of spice and grass notes, but also has a Nicaraguan flair in terms of some bolder spices, nut, and natural tobaccos.
We predicted the Davidoff Nicaragua would be one of the the hottest cigars when it was launched at the 2013 IPCPR, and we were right.  It was one of the cigar talked about at the show and the excitement continued well after the show.  In fact Cigar Aficionado named it the #3 Cigar for 2013 – the highest placing it ever gave a Davidoff branded cigar.
Davidoff is known as a traditional company, but since Hans-Kristian Hoejsgaard was named CEO in 2010, and Jim Young was named Davidoff North America President in 2011, the company has shown a tendency to "think out of the box" more often.  The Davidoff Nicaragua is perhaps the most ambitious effort to date.
4. Drew Estate and Joya de Nicaragua Business Changes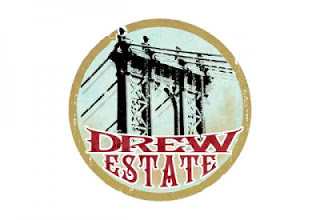 2013 will be remembered for Drew Estate launching new brands such as Herrera Esteli, Nica Rustica, MUWAT KFC, and Joya de Nicaragua launching its first limited edition cigar (Cuatro Cinco).  However it might be the business changes that occurred at Drew Estate and the company it handles distribution for, Joya de Nicaragua that are long remembered and have lasting impacts.  While these business changes were separate at each of the companies, it still marked a year of change for two companies that have worked closely together.
Prior to the 2013 IPCPR, two big announcements by Drew Estate were made.  First, was the June announcement that Drew Estate was acquiring Heavenly Cigar Company (makers of flavored cigars).  Secondly, was the retirement of CEO Steve Saka.  On top of that, Drew Estate Chairman Jonathan Drew took a scaled back role at the IPCPR Trade Show as a result of a back injury.  Despite these major changes, business seemed to continue to blossom for Drew Estate at the trade show.  At the same time, the questions on what Drew Estate will do with Heavenly Cigar Company and whether or not they fill the CEO position are still out there.
One other change was that the company made some changes to allow more retailers to get the company's premium brand, Liga Privada.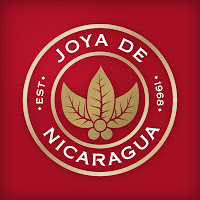 Changes happened at Joya de Nicaragua as well.  When we visited Esteli, Nicaragua this March we learned that Juan Martinez, the son of Dr. Alejandro Martinez Cuenca would be assuming the role as president of Joya de Nicaragua while Dr. Cuenca would now take on the role as company Chairman.  After IPCPR, we learned of more changes at the senior management level.  Toward the end of August more change occurred as Senior Vice President Jose Blanco announced he was completing his two year contract and was leaving the company.  Meanwhile the company was undergoing changes in terms of its marketing and branding – namely embracing its history and focusing on younger cigar enthusiasts.  This past October, the company announced the Cuatro Cinco cigar – the first release of the Juan Martinez era.
Internal changes and acquisitions can always impact a company's operations.  In the cases of Drew Estate and Joya de Nicaragua, they should be given enormous credit for getting new products out and keeping the company's momentum in the forward direction.  The impact of all of these changes will continue seen in 2014 and beyond.  It will be interesting to how things progress.
5. Fire-Cured Tobacco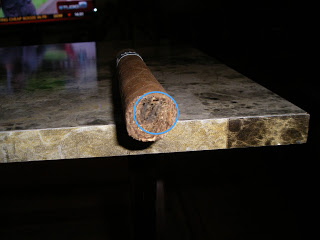 Fire cured tobacco in the Leccia Black
As we wrote in a Feature Story we published in May, 2013 put a new lexicon on the table for many cigar enthusiasts – namely Fire Cured Tobacco.  Fire Curing of tobacco is nothing new.  In fact it isn't something new to being included in cigars, but 2013 will long be remembered as the year it was introduced into several premium cigar lines.  It started with the announcement of Sam Leccia's Leccia Black.  It was shortly followed up by Drew Estate's announcement of the MUWAT Kentucky Fire Cured – which has recently shipped.  Later, Gran Habano introduced the George Rico STK Miami American Puro – which also used it.
We described a little bit of Fire Cured Tobacco in our feature story:
Most cigars utilize air curing for tobacco.  With air curing, the tobacco is hung in a barn for several weeks to remove moisture from the leaf.  Sometimes charcoal is used as a part of the process to control the humidity.  With Fire Cured tobacco, hardwoods are kept on continuous, low smoldering flames to remove the moisture.  Typically this process is used for pipe and chewing tobacco.  The idea of the fire cured releases is to also produce a smokey, camp-fire like flavor in the final product.
In terms of terms of the impact of Fire Cured Tobacco – the jury probably is still out on whether this will be a game changer in the premium cigar industry or not.  It was really the Leccia, Drew Estate, and Gran Habano releases that were the major ones for 2013.  As I said on Episode 78 of our Stogie Geeks podcast, I think 2014 will determine if this becomes a trendy thing in the cigar industry or not.  Regardless, these releases were still significant enough to warrant being a major story in 2013.
6. The FDA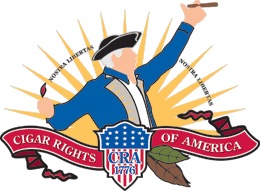 For the third consecutive year, the movement to keep the Food and Drug Administration from regulating the premium cigar industry makes this list.  This has proven to be a very active year in this area.
By the end of 2012, two bills, S 1461 and H.R. 1639 had achieved some momentum.  S 1461 had gotten 14 sponsors from the United States Senate, and H.R 1639 had a working majority of 221 representatives co-sponsoring this bill in the House.  With a new Congress in session, the bills had to be re-introduced to Congress – thus H.R. 792 replaced H.R. 1639 and S.772 Replaces S.1461.  As a result, the quest for co-sponsors had to start again.  By year's end, the tally was 137 sponsors for H.R 792 and 13 sponsors in the Senate.  There still is going to be much work ahead to advance these bills.
On the FDA end, they have definitely positioned themselves to prepare such regulation.  This past October, it was announced that the process was transferred to the OMB (Office of Management and Budget) and OIRA (Office of Information Regulatory Affairs).  The purpose of this to analyze the impact it would have not he industry.  By November, a first draft of what these regulations could entail was released.
An interesting twist took place a few weeks ago when a webinar was hosted by Center of Tobacco Products Director Mitch Zeller.  The Cigar Rights of America recently put out a communication best summarizing this webinar's objectives by saying it "focused almost entirely on the prevention of youth usage initiation, ways to encourage cessation of tobacco usage, the reduction of product harms and addictiveness, and new developments of science based regulatory regimes for tobacco."  While premium cigars weren't specifically mentioned, Zeller did say that his agency received the message that premium cigars are different.  The question is how the FDA perceives that message is still to be seen.
Meanwhile the White House petition to keep the FDA out of the premium cigar industry remains open with 39,000+ signatures.
7. IPCPR – Bill Spann Resigns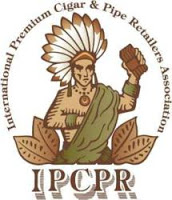 It was a surprise to some, and not a surprise to others, but the resignation of IPCPR CEO Bill Spann did make waves this past September.
The official statement in a press release made by Spann was as follows:
"My staff and many of our members know that I have been apart from my family each week since I took this position in July 2011.  We fully intended to move to Columbus, but unfortunately the town's size did not afford my spouse the career opportunities she required.  I have great respect for our dedicated Board of Directors, our Associate Member Advisory Board, and our loyal and dedicated retail members and staff, but after more than two years of nearly constant family separation, the time is right to move on."
From the cigar community perspective, Spann's resignation came abruptly and without warning.  It also came at a critical time – especially with as we mentioned above, the FDA has taken some steps to regulate the premium cigar industry.  We've been told the search process has already begun to name a replacement.  In the interim, the board and IPCPR staff have stepped in and continued to keep business as usual.  Still, the change in leadership at IPCPR is a big story – and one worth noting for 2013.
8. Limiteds Dominate 2013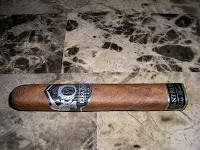 There is no doubt that limited edition cigars were on the rise for the past few years.  I'm loading up the definition here to include cigars that are one and done, limited production, retail exclusive, regional release, and event only cigars.
First up, this not to say there have not been some successful core line launches.  Successful core lines such as Davidoff Nicaragua, Crowned Heads J.D. Howard Reserve, Ezra Zion Eminence, and Aging Room Maduro come to mind.  Yet with these cases there was a Davidoff limited edition,  Crowned Heads Headley Grange Drumstick, Ezra Zion Tantrum, and Aging Roos M21 FFortissimo waiting in the winds – with each of these limiteds generating a lot of buzz.  The point isn't to say there is a 1 to 1 ratio of core lines to limiteds, but its clear many are focusing around limiteds.
Cigar Aficionado picked the Aging Room Quattro F55 as its #2 Cigar of the Year.  This is a cigar where tobacco is in finite supply, so its clear limited editions are front and center.
Perhaps an interesting development is around lanceros.  These are often the connoisseur's choice.  They have the most passionate fan base, but tend to do the fewest sales.  This year, many companies chose to do limited releases in lanceros.  This solved the problem of lanceros lying around on shelves.  Such limited edition (fitting into our definition) lancero releases included the CyB Lancero Fino (TAA Exclusive) by Joya de Nicaragua, Crowned Heads Headley Grange Drumstick, Reinado Grand Empire Reserve Petit Lancero, Miro Special Edition Lancero, and the recently announced Herrera Esteli Lancero by Drew Estate.
9. My Father / Tatuaje 10th Anniversary


In 2013, both My Father Cigars and Tatuaje Cigars celebrated their 10th anniversary.  The celebrations were done in parallel and were loosely joined at the hip.  There was a celebration for both companies back in May.  The two companies did a lot of joint events throughout the year – and the two shared booth space at IPCPR.  Both companies also focused their celebrations around products that started it all – namely the Don Pepin Garcia Original (Blue Label) and Tatuaje Seleccion de Cazador (Brown Label).
With My Father Cigars, the company released an ultra-premium limited edition cigar – the Don Pepin Garcia 10th Anniversary Limited Edition.  This was a cigar that was inspired by the Don Pepin Garcia Original.  While the 10th Anniversary Limited Cigar finished as our #6 Cigar on the Cigar of the Year Countdown, it is perhaps what has happened with the old Don Pepin Garcia Blue Label line which is most interesting.  In this author's opinion, the Blue Label made a significant comeback in 2013.  It started appearing on many shelves and has one again become a part of many cigar enthusiasts' rotation.
While it wasn't an official part of the 10th Anniversary celebration, My Father Cigars also rode the wave of their Flor de las Antillas cigar being named the Cigar Aficionado #1 Cigar for 2012. Perhaps no company has done a better job at promoting their product after winning cigar of the year than My Father Cigars.  They actively promoted the product, and came out with several limited edition Flor de las Antillas cigars.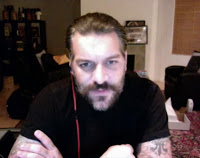 Brown Label really didn't have a need for a comeback, so this allowed Johnson to get a little more creative.  Tatuaje released special banded editions of its Tatuaje Brown Label. The company also released three new vitolas: Belle Encre, Bon Chasseur, and the TAA 2013 Grand Chasseur.   Perhaps the most exciting project around the tenth anniversary didn't quite make it out the door – the re-release of the Tatuaje Black Label Corona Gorda.  The delay has been due to production of the special melamine jars. However, some retailers did get some bundles – and it probably now has fed the appetite for more of these cigars to come.
10. New York Raises Age to Purchase Tobacco to 21
When news surfaced this past Spring about New York City Council Speaker Christine Quinn's plan to raise the minimum age to purchase tobacco to 21, there was little doubt that this bill would be go through the City Council and signed into law by Mayor Michael Bloomberg – and that's exactly what happened. The bigger fear would be the domino effect resulting from this.
When New York City enacted its Outdoor Smoking ban, many municipalities have followed suit. With the case of raising the age to purchase tobacco to 21, we are already seeing such proposals happen elsewhere. Shortly after this announcement, Hawa'i County (Big Island) followed suit.  New York State, Chicago, Utah and New Jersey all have similar proposed similar bills.
Overall it's not good news here, but the significance of New York City taking this action – in this case not for the better, unfortunately makes this one of our major stories from 2013.
11. Royal Gold Cigars and Sindicato Cigar Group
In our April Editor's Corner, we covered a piece on "Power Players".  Specifically, we talked about the launch of two cigars companies that are well-funded and have some heavy hitters in the industry – namely Royal Gold Cigars and Sindicato Cigar Group.  Both of these companies have now come out of the gate, but its probably too early to measure their overall success as of yet.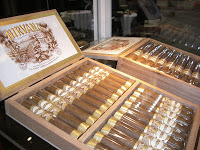 Royal Gold Cigars was announced in early February.  Royal Gold Cigars is going to be the premium division of Swisher International as they are returning to the hand-made side of the cigar business.  They got an industry player in Alex Goldman to head up this division.  Over the years, Goldman has built a solid reputation in the industry.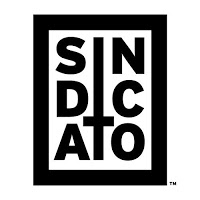 Sindicato Cigar Group was officially announced in March.  The company is being started by a group of 45 strong cigar retailers who are joining together to entire the manufacturing side of the business.  They have hired industry veteran Jim Colucci as their President and CEO.  Colucci is no doubt a big name in the industry – with lots of experience from his Altadis days.
I think its safe to say that many brick and mortars were reserved in terms of whether they were going to bring in Royal Gold and Sindicato.  At the same point, both are still newer companies and were not only launching their first products, but they also were building a sales force.   I would look for these products not to go toe to toe with the boutiques, but the established lines such as Macanudo, Montecristo, Partagas, and Romeo y Julieta.  Price points, supply, and demand will ultimately dictate how successful they were.
Both companies have taken a patient approach to get product to market  In fact both companies have been patient to launch their showcase products.  Royal Gold Cigars will definitely garner attention with their Nirvana product – a Cameroon premium cigar made by Drew Estate.  Sindicato has recently just launched its Hex line – and has plans for an eponymous cigar in 2014.
12. The Wrappers: Ecuadorian Sumatra On the Rise; San Andres Mexican Goes Mainstream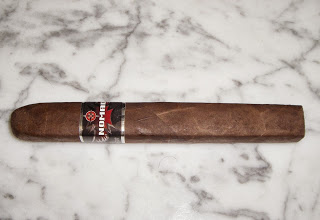 2011 will long be remembered as the year of Ecuadorian Connecticut Shade wrapper.  2012 will probably be remembered for a surge in Ecuadorian Habano wrapper.  In 2013, we saw a re-remergence in Ecuadorian Sumatra wrapper.  We saw companies that have long embraced the Ecuadorian Sumatra wrapper to continue to embrace the wrapper (Rocky Patel Premium Cigars, E.P. Carrillo).  We also saw boutique companies embrace his wrapper (Nomad Cigar Company, Kuuts, Viva Republica).  Companies like Altadis USA opted for Ecuadorian Sumtra on the H. Upmann Legacy and Montecristo Chicago Connoisseur releases.  Miami Cigar and Company's upcoming KILO release will also have this wrapper.   While I'm not ready to say Ecuadorian Sumatra has reached a level like Connecticut Shade and Habano wrappers did the past two years, I'm confident saying it is on the rise.
As we also reported prior to the 2013 IPCPR Trade Show, San Andres Mexican wrapper is no longer considered taboo.  As early as a couple of years ago, companies were still reluctant to disclose whether they are using Mexican tobacco.  Now it is almost trendy.   It will be interesting to see if this continues for 2014.