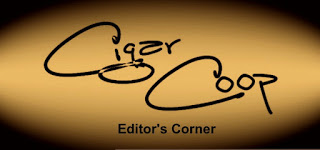 Another Cigar of the Year countdown is the annuls of Cigar Coop, and now Stogie Geeks history. We are planning to do some more discussion as well as release our Stogie Geeks staff picks on our January 9th show. .
As we said with our vision, the goal of the Epic Encounters 2013 Cigar of the Year countdown is to find the best cigars encountered for the year. This isn't about the best selling cigar. This isn't about the best cigar for the price, and finally this isn't about the widest distributed cigar.

We assembled a list of 30 cigars. Following the selection of the 30 cigars, I began to do some analysis to do some trends, patterns, and look at some numbers. Here is what I came up with:
1. Big Year for Limited Edition Cigars
We covered this in our Top Twelve Stories / Themes for 2013. It was reflected on my list. For the most part, the argument can be made that the Top 10 cigars all fall into the definition of "limited edition" (Alec Bradley limited 2013 production of the Mundial). Based on the numbers, we counted a "limited" as either a "one and done release", limited production, regional, or retail exclusive release. While the numbers below reflect this author's selections and author's definition of "limited", I think it was clear that this was a very strong year for the limited releases.
Limited vs. Core – 2013 Countdown
Limited Releases: 20
Core Lines: 10
2. Year of the Maduro
This was definitely a strong year for maduro. In fact, this year was the first time a maduro cigar took home Cigar of the Year with the La Aurora Cien Anos Edicion Especial. If you have been following the countdown there has been plenty of maduros – 12 in total. This is really a continuation of last year as 2012 saw 10 maduros make the countdown.
While San Andres Mexican maduro made a statement in 2013, Connecticut Broadleaf still reigned supreme in this author's mind when it came to the better cigars. In fact there were only 3 San Andres Maduros on the list this year, down from 5 in 2012.
Maduro Entires on the 2013 Countdown
Connecticut Broadleaf – 6
San Andres Maduro – 3
Nicaraguan – 1
Brazilian Mata Fina – 1
Ecuadorian 1
Note: The 7-20-4 Hustler (the #19 Cigar of the Year) which is a barber-pole featuring a Brazilian Mata Fina wrapper was NOT included in these numbers.
3. No dominant manufacturer
If we look at brands, no cigar company had more than two cigars on the 2013 Cigar of the Year countdown. Only E.P. Carrillo managed two cigars in the top ten. There were six companies with two entries in the top ten. We counted Avo and Davidoff separately here – although one can argue this is not correct and it would be very fair to give Davidoff the title here with 4.
Brands with Multiple Entries on the 2013 Countdown
Avo Cigars
Alec Bradley
Davidoff
Drew Estate
Emilio Cigars
E.P. Carrillo
If we group cigars into umbrella companies, there were three umbrella companies with multiple entries. We define an umbrella company where there is separate brand management or where there is a distribution agreement. We don't include single brand entities in this list. Under this scenario only three companies had multiple entries on the top ten. This would also be a scenario where Davidoff now has four entries.
Gary Griffith's House of Emilio promotes itself as the "Best of the Boutiques". It's clear with four entries – two outside the Emilio Cigars brand that the companies he is distributing are making quality cigars.
Umbrella Entities with Multiple Entities on the 2013 Countdown
House of Emilio – 4
Davidoff – 4
Tatuaje/L'Atelier -2
* My Father Cigars was not grouped with Tatuaje and L'Atelier, but Tatuaje and L'Atelier are separate companies that have a common field sales team.
4. Nicaraguan Leads the Way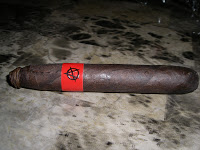 In terms of country of origin, Nicaragua led the way with 13 entries on the countdown. The Dominican Republic made a strong showing. Not only did it capture the #1 Cigar of the Year, but 4 of the top five cigars were made in the Dominican Republic.
Country of Origin on the 2013 Countdown
Nicaragua – 13
Dominican Republic – 10
Honduras – 4
USA -2
Unknown – 1
5. Multinational Blends Prevail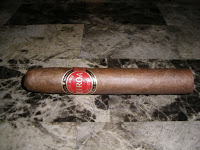 No doubt this was the year of multi-national blends. 26 of the 30 entries features tobaccos from at least two countries of origin while only four were puros.. Nicaragua had 2 of the 4 entries, but these were the lowest placed at #29 (Viaje Full Moon) and #30 (Alec Bradley Nica Puro) respectively. The Dominican Republic had one puro at #17 (Davidoff 2014 Year of the Horse). Honduras had the highest placed puro at #11(EIROA). There were no puros in the top ten.
6. Ecuador Reigns Supreme with Wrappers
With no surprise wrappers from Ecuador led the way with 13 cigars on the countdown having a wrapper from that country. Ecuadorian Habano led the way for all wrappers with 7 on the countdown – no doubt riding the wave from 2012. While 2013 saw a surge in Ecuadorian Sumatra wrapper cigars, but only one cigar qualified for the countdown.
An interesting note is while there were ten cigars originating from the Dominican Republic, only one cigar with a Dominican wrapper made the countdown.
Cigars on 2013 Countdown by Country of Origin for Wrapper
Ecuador – 13 *
USA – 6
Brazil -3 *
Nicaragua – 3
Mexico – 3
Honduras -2
Dominican -1
* The 7-20-4 Hustler contains a barber pole wrapper with Brazilian Mata Fina and Ecuadorian Shade, thus two countries of origin credited.
Cigars on 2013 Countdown by Wrapper Type
Ecuadorian Habano – 7
Connecticut Broadleaf (USA) – 6
San Andres Mexican – 3
Ecuadorian Misc – 3
Ecuadorian Connecticut Shade – 2 *
Brazilian Mata Fina – 2 *
Honduran – 2
Ecuadorian Sumatra – 1
Brazilian Arapirca – 1
Nicaraguan Habano – 1
Nicaraguan Criollo – 1
Nicaraguan Maduro – 1
Dominican Yamasa – 1
* The 7-20-4 Hustler contains a barber pole wrapper with Brazilian Mata Fina and Ecuadorian Shade, thus two countries of origin credited.
—-
Now that the 2013 Cigar of the Year countdown is completed, we have other activities around our Year in Review. We recently published our Top 12 Stories/Themes for 2013. Here are the remainder of the activities:
1/2/14: Best Aged Cigar for 2013
1/3/14: Best NewVitola for 2013
1/6/14: 2013 Honorable Mentions
1/7/14: Top Manufacturers List for 2013
We will not be doing a top pre-release list for 2013.
—-
Thank you to the readers for the amazing support as always! Last year we were able to publish every single calendar day in 2013. We didn't take any "days off" for holidays, and we never back-dated our content. This is our commitment to bringing you original content daily. Since we've gone daily, we have gone (as of press time today) 548 consecutive days of publishing. We would not be able to do this without the support of our readers and sponsors.