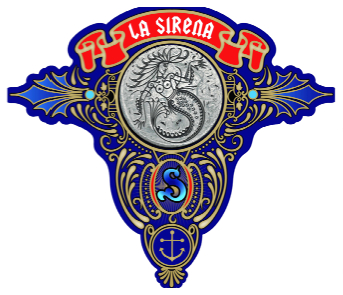 Arielle Ditkowich, owner of La Sirena Cigars was a guest on a special bonus edition of Stogie Geeks. She discussed her line of cigars, La Sirena's recent transition to an independent company, and some insights into what is next.
Ditkowich told us that while the core La Sirena and Merlion lines will continue to be made by at the My Father Cigars and La Aurora factories respectively, a new line being planned for 2014 will introduce yet another new factory – the Quesada factory.

Ditkowich also told us the process in selecting a factory to blend a cigar was dependent on the direction of the cigar they wanted to release. In the case of this upcoming project with the Quesadas, Ditkowich told us the plan was to blend a cigar with more strength and more flavor than the original Sirena. In terms of looking at this, a decision was made to look for a factory who could partner with who do this. "I'm very close with the Quesadas out of the Dominican. I love everyone in that factory, but specifically that Manny's two daughters Raquel and Patricia have a real hand in blending the cigars. – and time have been blending more strength in their cigars and more flavors in their cigars," said Ditkowich who added, "We knew what we wanted in our next cigar, and we knew they (Quesadas) could help us accomplish that."
In terms of the cigar itself, Ditkowich declined to give details on name, blend and sizes at this time.
Our full conversation with Ditkowich can be seen below: