Assessment Updates will be posted on this web-site to: 1) Assess "pre-review" cigars that were not given a rating or score (typically pre-release cigars); 2) Provide numeric ratings to cigars previously assessed prior to the implementation of the numeric scoring system; 3) Provide a re-assessment and re-score of a previously assessed/score cigars. Today, we provide an assessment rating and score to the La Palina Collection Mr. Sam from the original 2013 limited edition release. This was a cigar we assessed back in August, 2013.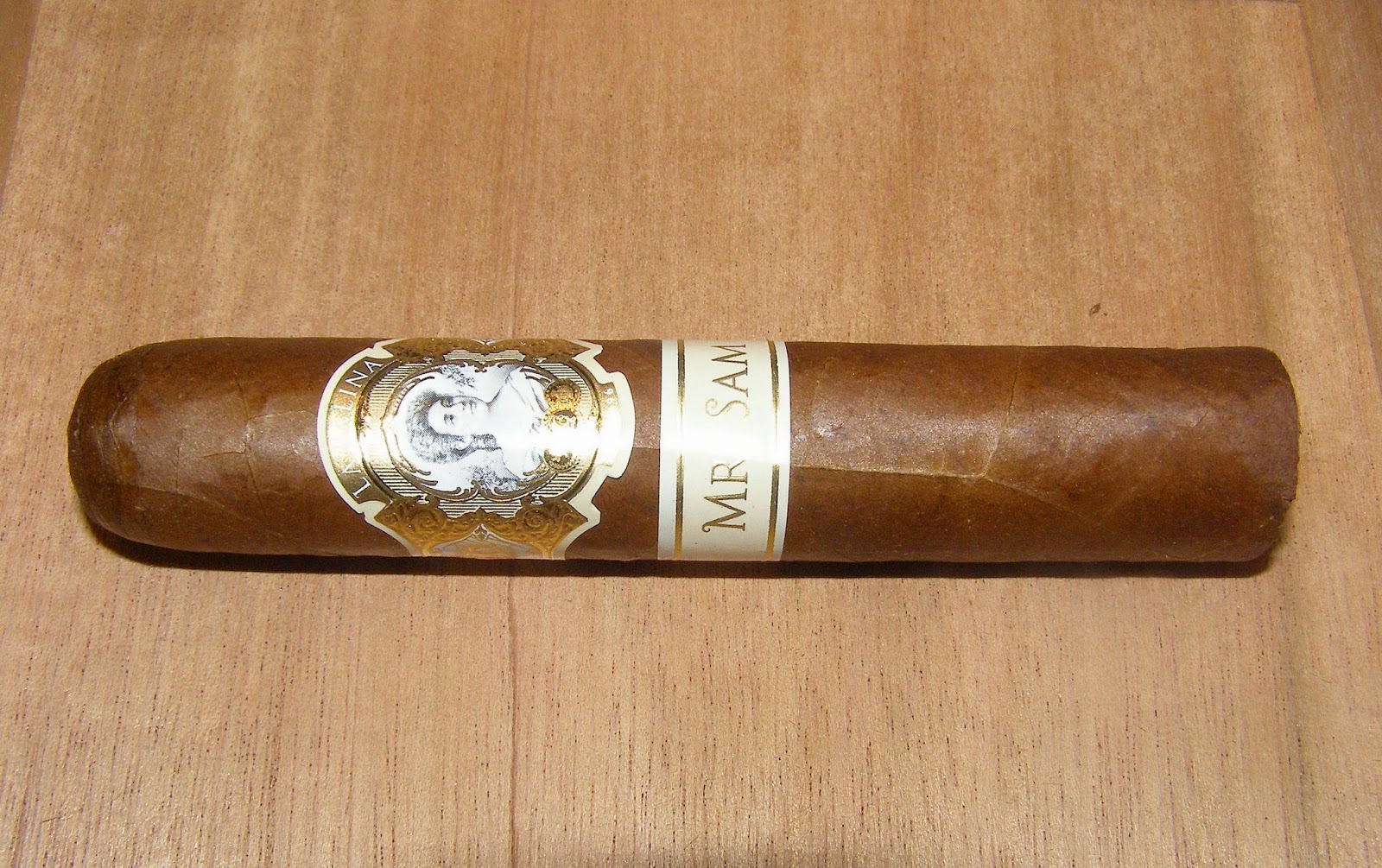 La Palina Collection Mr. Sam 2013

Wrapper: Ecuadorian Habano
Binder: Nicaraguan
Filler: Nicaraguan
Short Robusto: 4 3/4 x 54
The La Palina Collection Mr. Sam was the second installment in the La Palina Collection series. The La Palina Collection was introduced back in 2012. The original concept is that each year a new limited edition cigar would come out in a different frontmark. For the Mr. Sam, it the size was a 4 3/4 x 54 robusto. Only 850 boxes of ten were produced. While only a small run was done in 2013, it proved to be a successful cigar – including placing #27 on the Cigar Coop 2013 Cigar of the Year countdown. In 2014, Mr. Sam became a regular production offering with two additional sizes added to the line – a with a 6 x 50 Toro and a 5 1/2 x 42 Corona. For 2014, the Mr. Sam now moves to 20 count mode. Today I revisit one of the original short robustos from 2013.
The flavor profile continued to deliver a wide range of flavors. I've detected many notes including: red pepper, cedar spice, coffee, natural tobacco, and nut. I detected a little less in the way of sweetness this time around, but somehow I think this worked in a positive direction with this particular blend. Like when I first smoked this, this was still a full-bodied smoke that delivered some nice weight of the flavors on the pallet. It was countered by medium to full strength. The construction was excellent and this was reflected in the burn and draw.
Overall, an excellent cigar and still worthy of a box split in my book.
Summary
Burn: Excellent
Draw: Excellent
Complexity: Medium
Strength: Medium to Full
Body: Full
Finish: Good
Assessment: 3.5 – Box Split
Score: 92 (Aug 13 Score – 93) *
(*) 2014 scoring changed from 2013
References
Original Review: La Palina Collection Mr. Sam, 2013 Cigar of the Year Countdown: #27
News: La Palina Collection Mr Sam Line Returns; Extends to Three Frontmarks
Price: $12.50
Source: Purchased
Stogie Geeks Podcast: Episode 83
Stogie Feed: n/a