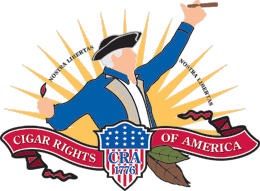 Cigar Rights of America quickly has found a new Chairman as Ashton Cigars President Robert Levin has been named to the position. Levin replaces Jeff Borysiewicz who announced his resignation to the board of directors last week.
For Levin, this is his second tenure as CRA Chairman as he held the position from 2009 through 2011. He most recently served on CRA's Board of Directors.
Levin's appointment comes a critical time as the FDA has opened its proposed regulations for the premium cigar industry to public comment. In a statement to Cigar Aficionado, Levin pledged support for "Option 2" in the FDA's Deeming Document for an exemption on premium cigars.