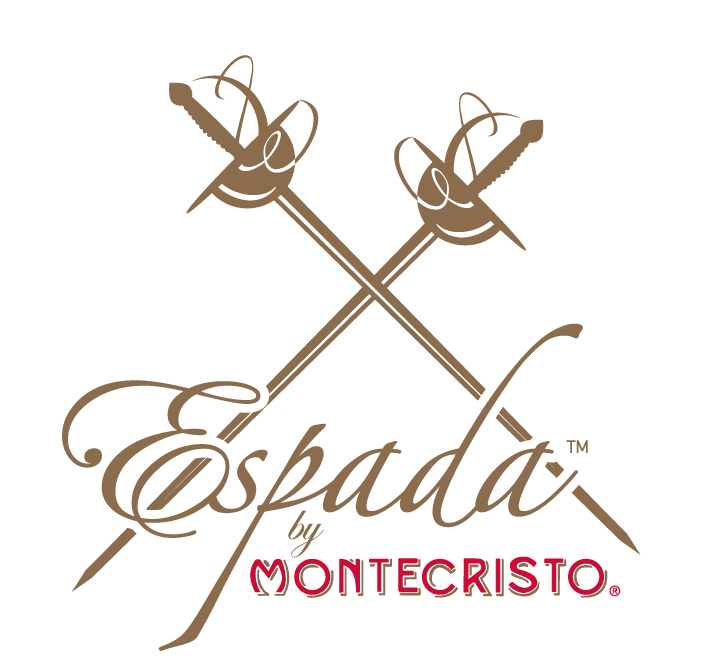 The Montecristo brand under Altadis USA will be getting a Nicaraguan puro. Today, Atladis announced that the Espada by Montecristo would be the latest release into its Montecristo line. The cigar is a collaborative effort between the Plasencia factory and Atladis' famed Grupo de Maestros, a special team of Altadis' most skilled and accomplished cigar makers.
The name "espada" stands for sword, something that is a part of the famed Montecristo logo. As for Nicaraguan puros, this marks the third major Nicaraguan puro released by Altadis USA in the past year. Last year, the company announced the re-launch of its Juan Lopez brand at the 2014 IPCPR. This was followed up by the release of the RyJ by Romeo y Julieta. Both the Juan Lopez and RyJ were Nicaraguan puros.

It also is the third major line to be launched under the Montecristo brand by Altadis in the past three years. In 2012, the company launched the Montecristo Epic and last year launched the Monte by Montecristo.
The Espada is expected to ship before the IPCPR Trade Show in Las Vegas this July, but no doubt the company will be taking orders. Janelle Rosenfeld, Vice President of Altadis USA appeared on the 6/14/14 Cigar Dave Show and had said the company had planned two major releases planned for the 2014 IPCPR Trade Show, one to be announced before the trade show (which appears to be the Espada), and one at the trade show itself. No word on the latter release has been made at this time.

A promotional video also accompanied today's announcement.
At a glance here is a look at the Espada by Montecristo:
Blend Profile
Wrapper: Habano Jalapa Vintage 2010
Binder: Habano Jalapa Vintage 2009
Filler: Habano Jalapa Seco Vintage 2008, Habano Jalapa Viso Ometepe Vintage 2008, Habano Condega Ligero Vintage 2008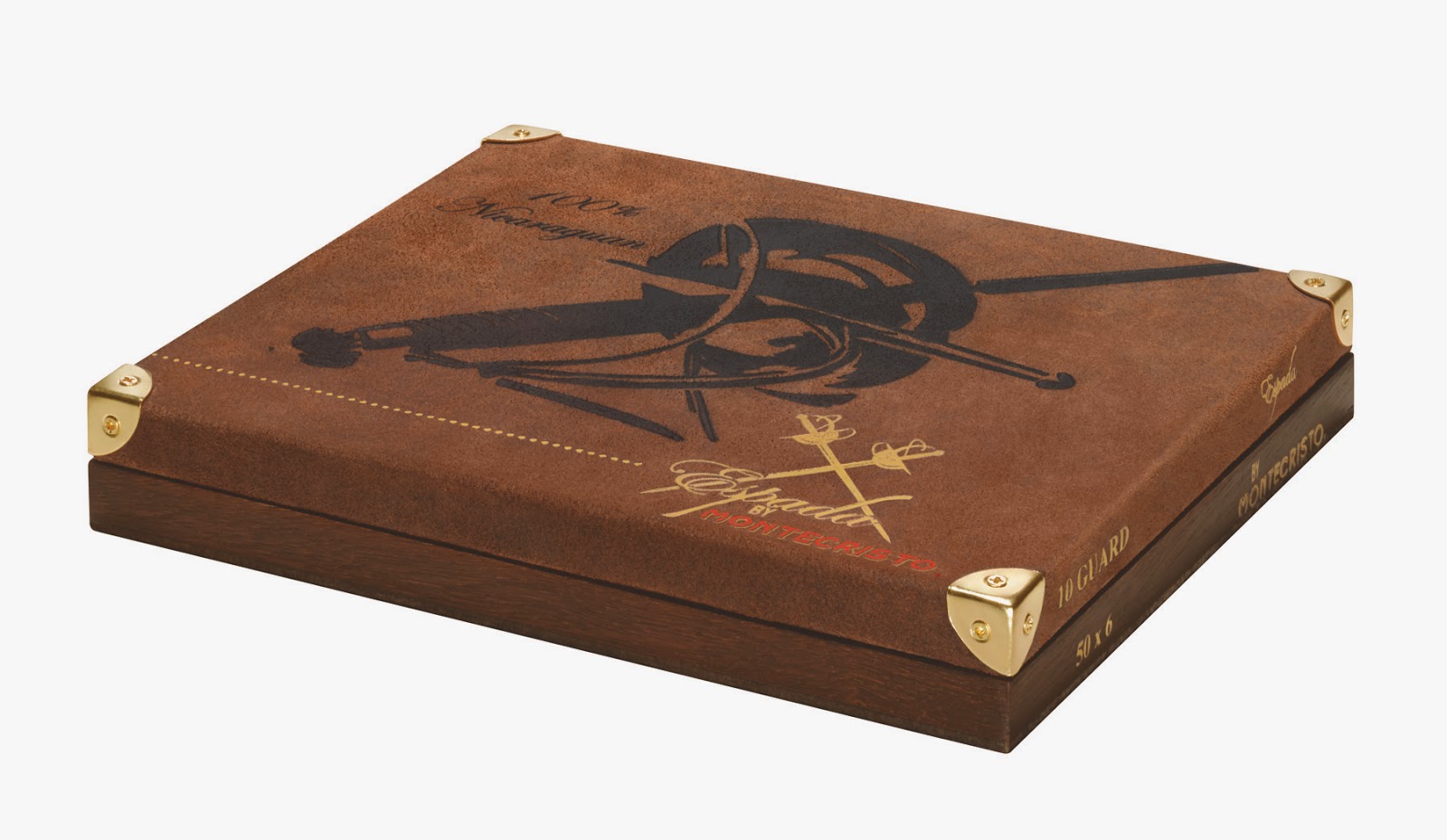 Vitolas Available
The Espada by Montecristo will come in three sizes – each in suede ten count boxes.
Guard: 6 x 50 (SRP $11.75)
Quillon: 7 x 56 (SRP $12.50)
Ricasso: 5 x 54 (SRP $11.50)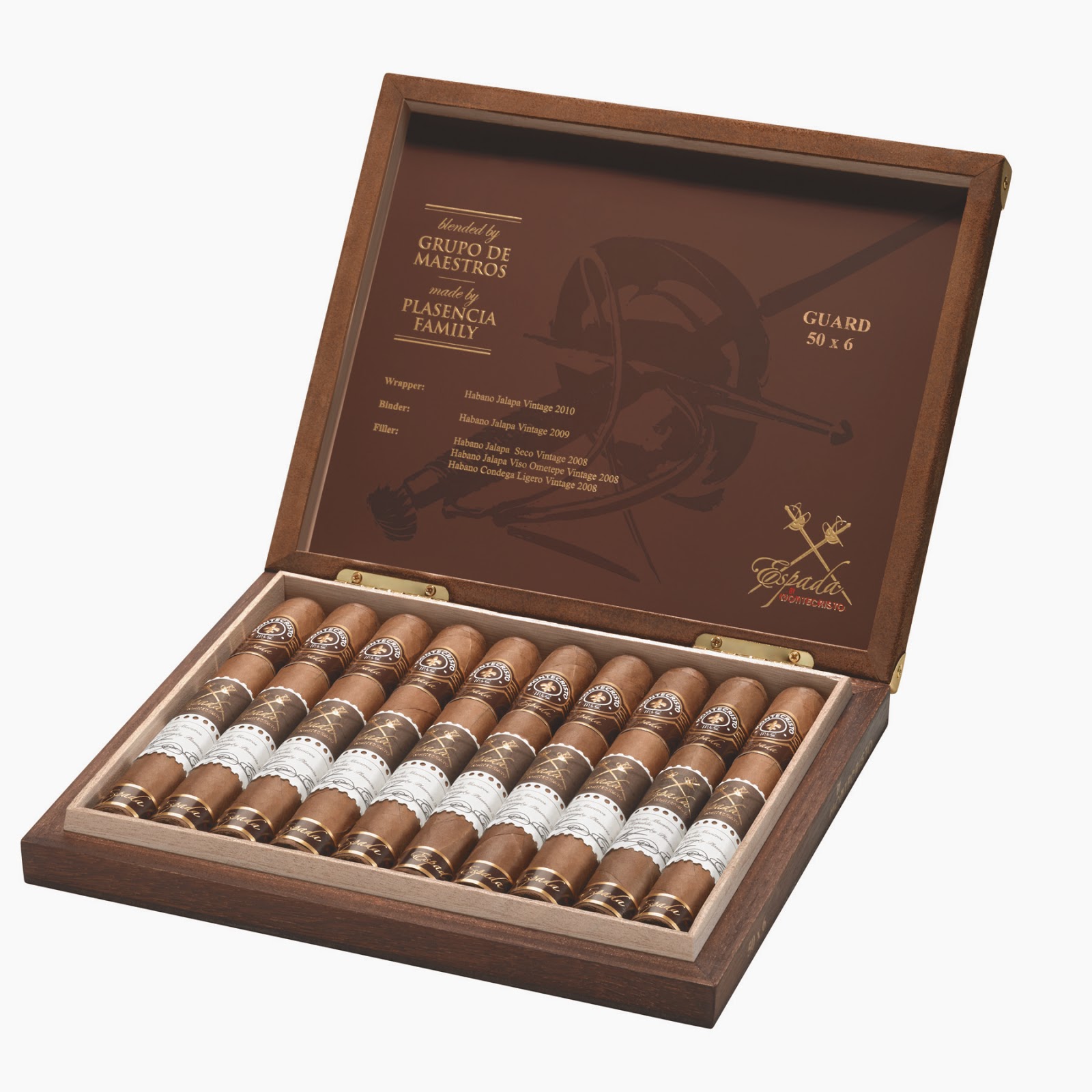 Updated 6/25/14: Photos from Altadis and slight additional changes.