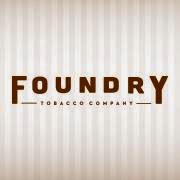 At the 2014 IPCPR Trade Show, Foundry Tobacco Company, the subsidiary of General Cigar Company announced a new limited production line called Rare Air. Like most of the Foundry lines that have been released, the Rare Air is one that is shrouded in mystery.
In 2013 General Cigar Company led the way with new releases at the IPCPR Trade Show while Foundry was the brand leading the way with 18 new blends. 2014 hasn't been much different as General led the way at the Trade Show again with Foundry leading the way among General's brands. This year Foundry brings to the table three new lines, 11 new blends and 16 Facings. Rare Air is one of the three new lines and it consists of four distinct blends.

According to Foundry Tobacco Company is described as follows. "The first release (of Rare Air) from The Mao Project. Conceived from original seeds from the 1960s selected from the General Cigar Company seed library and regenerated right times. Tobacco nurtured in a small experimental plot in the Dominican Republic. Harvested and aged in small batches. A three year collaboration between sun, air, soil, agronomists, and masterminds of Foundry Tobacco Company. Extremely rare and limited in supply. This is Rare Air"
As mentioed Rare Air will be released in four blends. Each will be released in the same vitola which will be a 5 1/2 x 49. Each of the four blends will be packaged in 20 count boxes. Blend details have not been disclosed, but here is a description of each of the following blends.
ET – P1
Foundry describes this cigar as "A dreamy smoke born of Mao. Beautiful, oily, Rosado Claro wrapper. Spicy with a touch of sweet."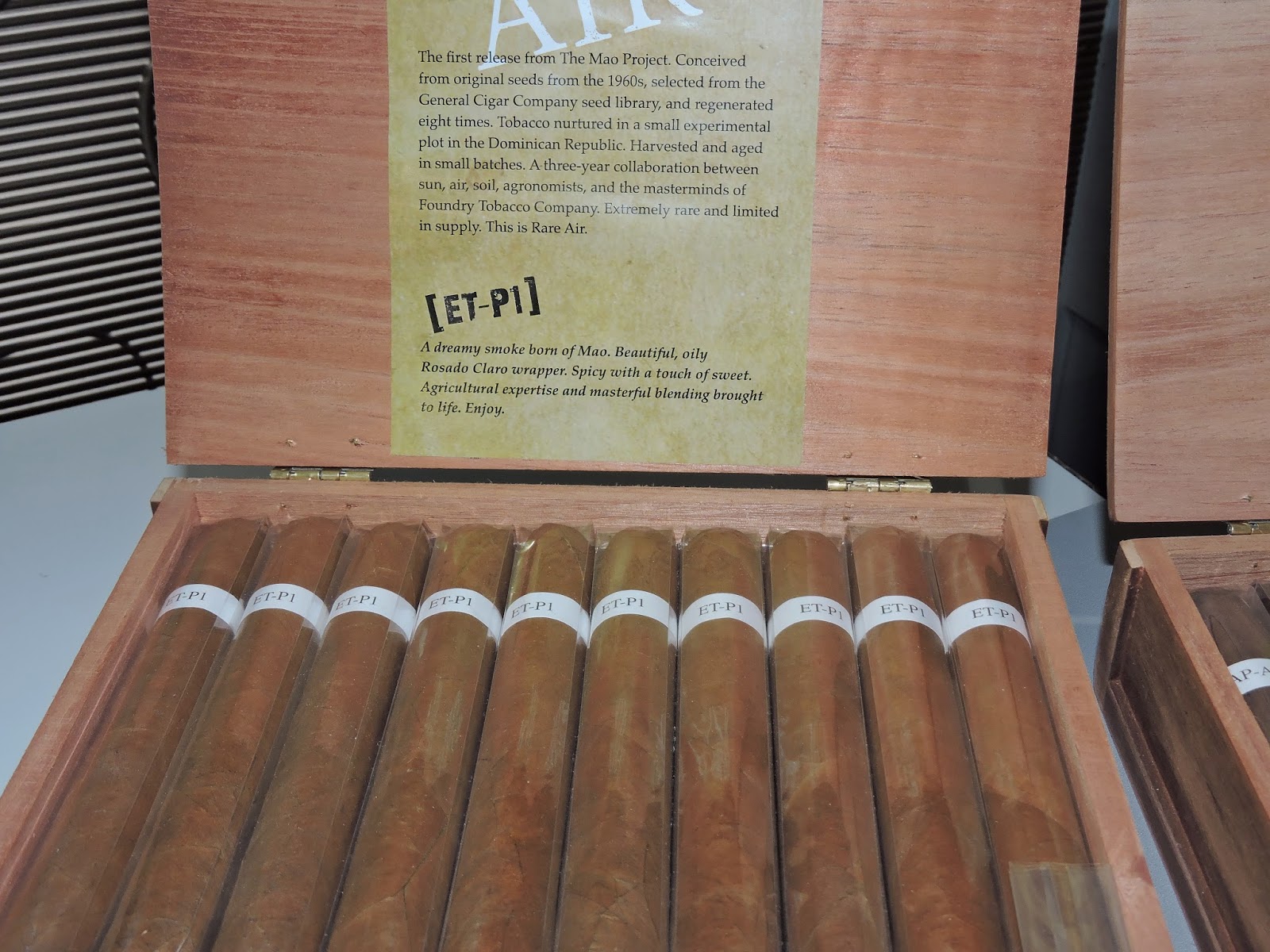 Foundry Rare Air ET-P1
ET – P2
Foundry describes this cigar as "A pleasant diversion from the status quo. Wrapped in deep luster. Tasty, slightly sweet."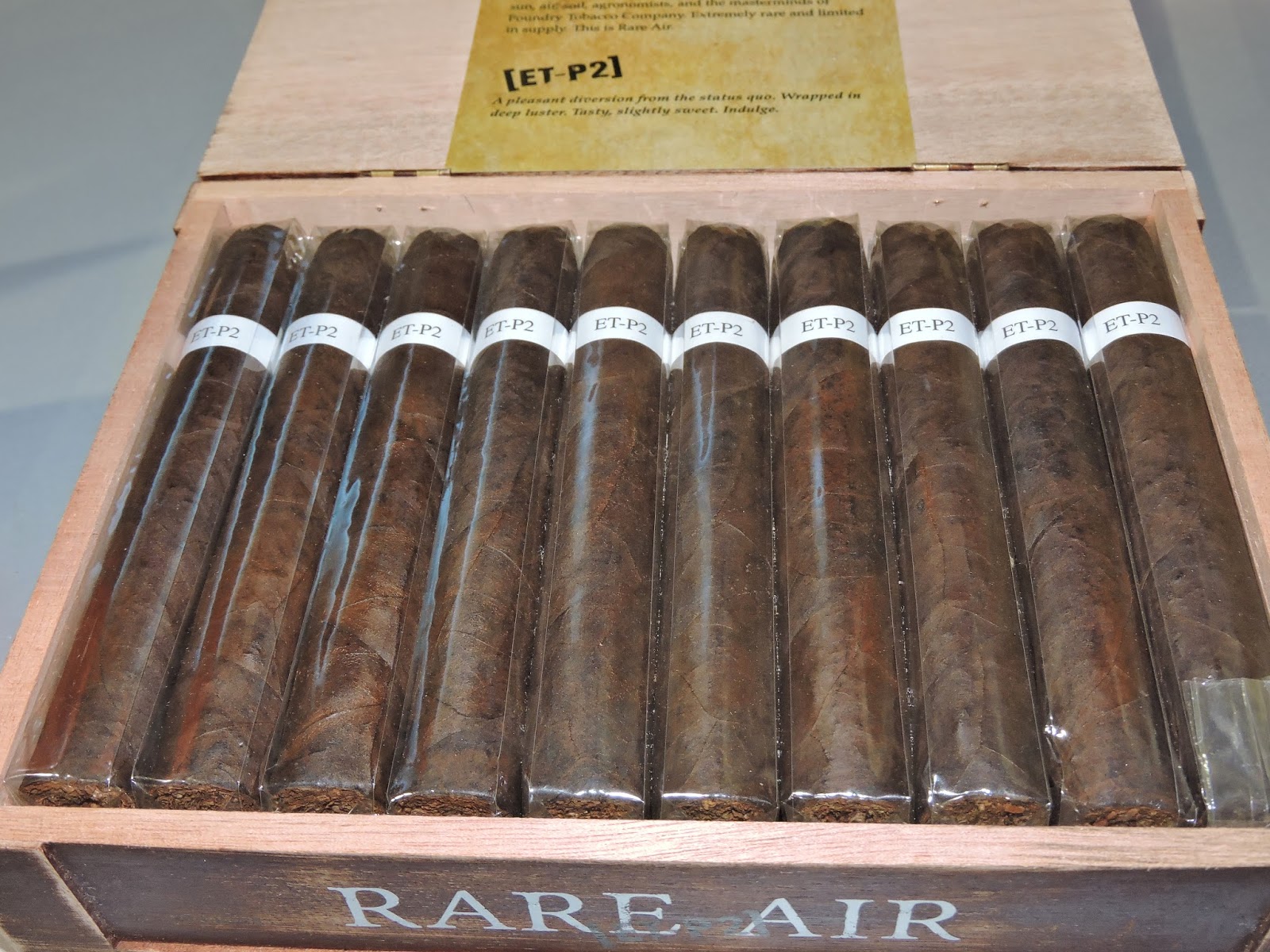 Foundry Rare Air ET-P2
ET – S3
Foundry describes this cigar as "Not for the faint at heart. A powerhouse blend. Deep, rich wrapper."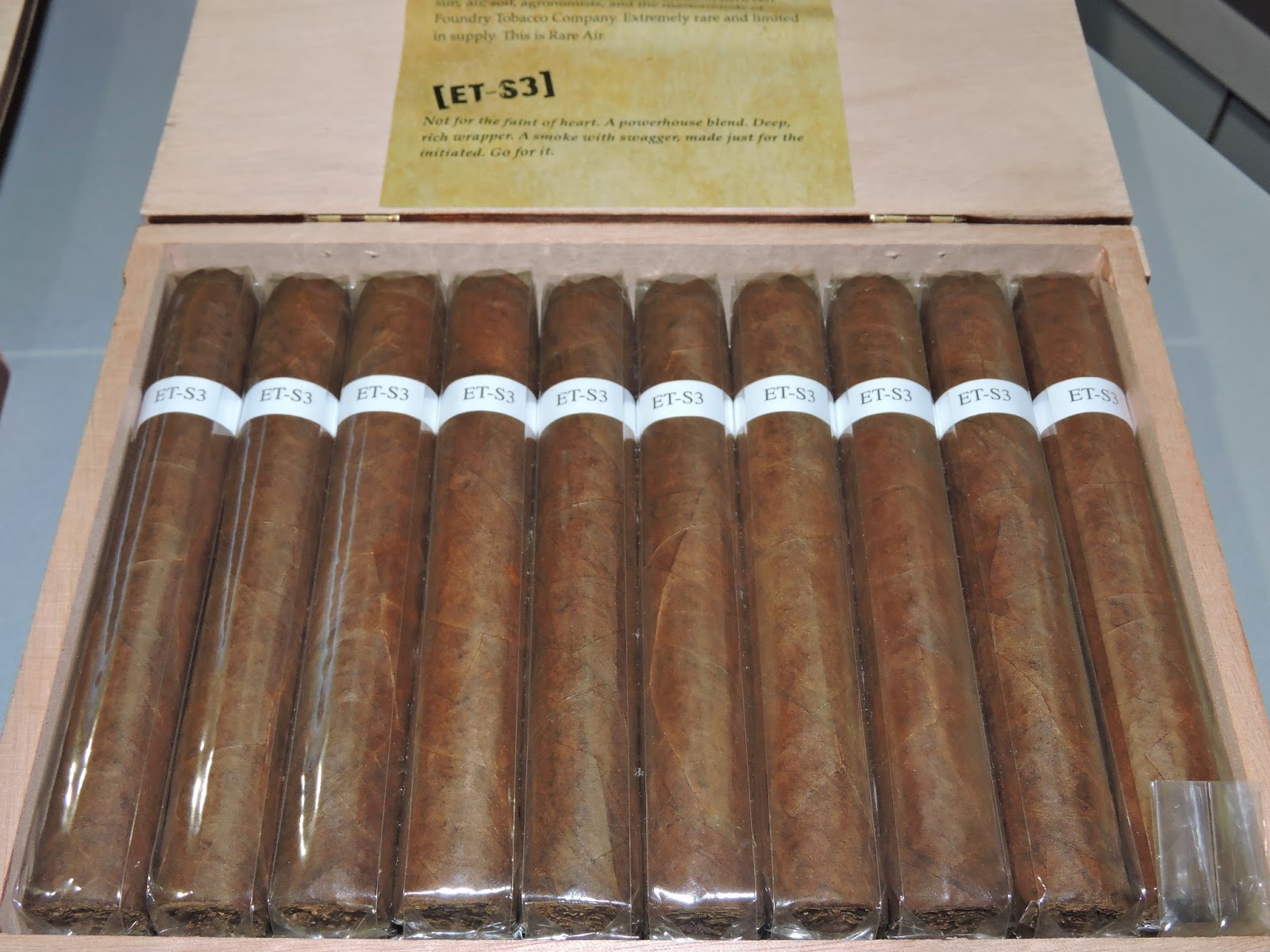 Foundry Rare Air ET-S3
AP-AD
Foundry describes this cigar as "Looks are deceiving. A warm golden wrapper entices. Sweet and pleasant flavors ensue. Spiked with spice and bitters."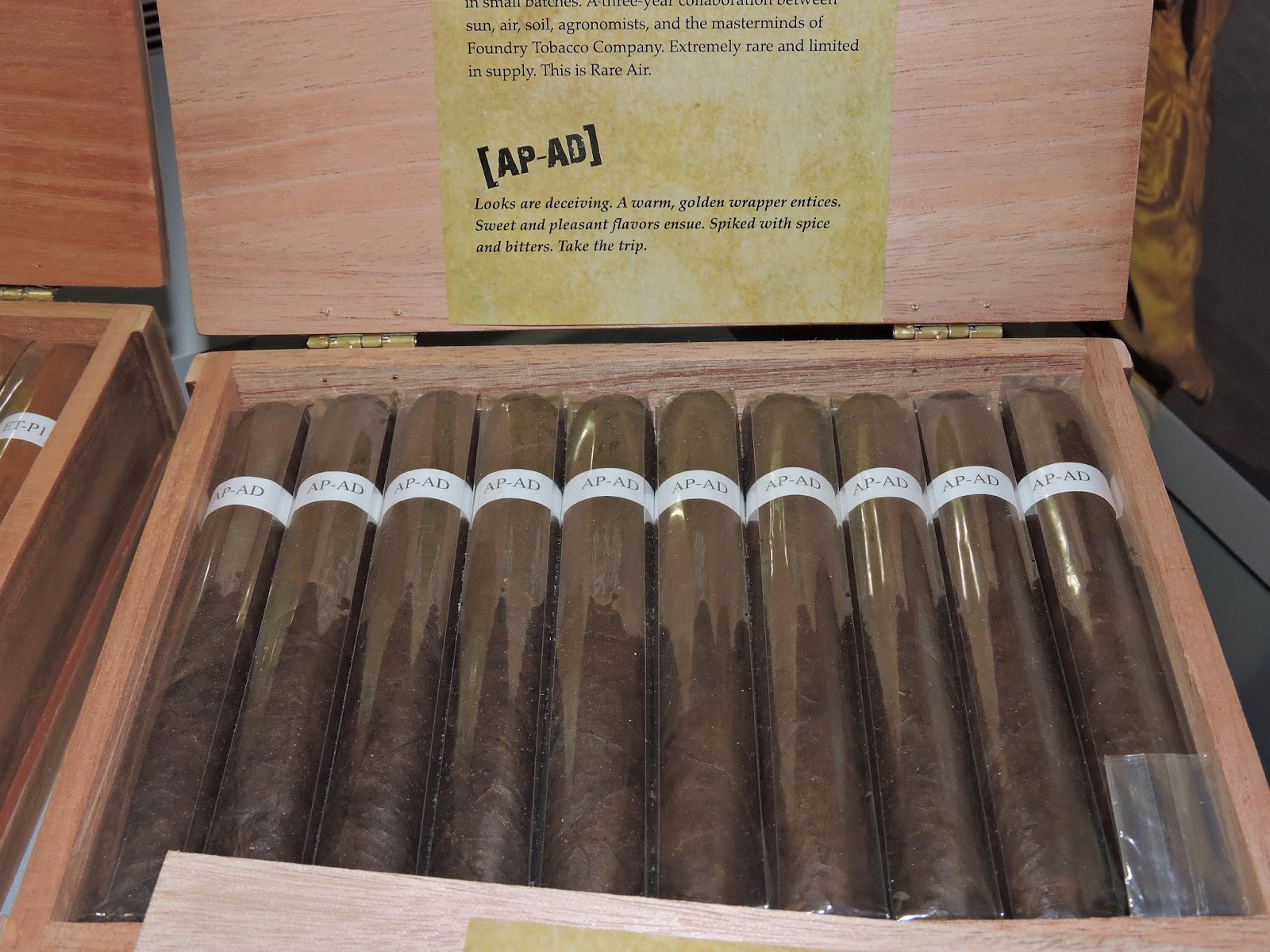 Foundry Rare Air AP-AD
Foundry Rare Air is targeted for shipment to retailers in mid September. Each cigar will have a price point of $9.45 SRP.