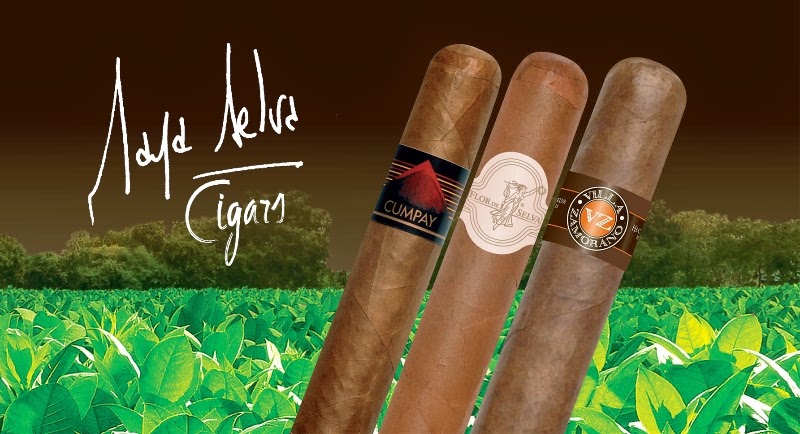 Gabriel Alvarez has been named the new Director of Sales in the United States for Maya Selva Cigars. Alvarez will be leaving his current position as Operations Manager at Kuuts LLC effective September 1st 2014. This is after two years at Kuuts LLC where he helped establish their market presence in the United States.
Alvarez played a key role in the launch of the various lines from Compania Hondurena de Tabacos in the United States under Kuuts, LLC distribution arm. In addition, Alvarez handled day to day operations of Kuuts LLC (amongst various other responsibilities) social media, marketing, brand development, logistics, and sales. Gabriel was the owner of a very successful cigar shop and lounge in Miami, Florida, prior to entering the manufacturing side of the cigar world.

In a statement by Alvarez. "after almost two years of helping to launch Kuuts, I have decided to resign. It was a hard decision to leave a company I was with from the very beginning, however I must do what's best for my family and myself. I have nothing but good wishes for the Kuuts team, and I would like to thank them, and John Gonzalez in particular, for guiding me in this journey. I have accepted the position of Director of Sales with Maya Selva Cigars and am looking forward to this next step and to launching another great company in this incredible industry."
Maya Selva is a company that has had success in the European market, but has still not established a foothold in the American market. Alvarez will act as brand ambassador on the road and help introduce the Maya Selva portfolio to customers.
Poprietor Maya Selva said of Alvarez, "few are those who truly understand what a great cigar should be. Gabriel, without question, belongs to this exclusive club. I am sure that those who will have the privilege of working with him will certainly acknowledge his natural talent and vast knowledge of cigars."
Alvarez's move is the latest in a series of changes seen in management positions in the cigar industry. This includes the departure of National Sales Manager Nate McIntyre from House of Emilio to Cubanacan. The departure of National Sales Director Andrew Brennan from La Palina Cigars and both Grace Sotolongo and Robert Wright leaving CLE Cigars which ended their partnerships with Christian Eiroa.