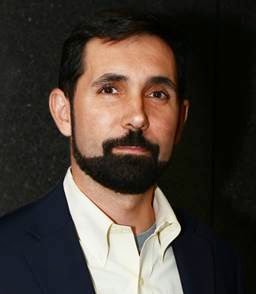 Lionel Legry
Nat Sherman has has promoted Lionel Legry to Chief Information Officer. The announcement was made today jointly by Larry Sherman and Bill Sherman, Executive Vice Presidents of Nat Sherman International. Legry has worked for Nat Sherman for 15 years. In his new role, Legry will become a part of the Nat Sherman Executive Team and will continue to oversee all matters related to Information Technology.
In a press release announcing Legry's appointment to this role, Larry Sheman said, "Lionel has grown with our company and embodies the ethos and spirit embedded in the DNA of Nat Sherman We know that his passion, knowledge and insights surrounding the ever-evolving world of IT will steward Nat Sherman toward a bright, innovative future."

Legry started with Nat Sherman as a summer intern back in 1997. In 1999 he joined the company full-time and quickly rose through the ranks. He served as Assistant to the Director of IT for two years before being named Director of M.I.S. in 2001. Legry is described as an advocate for embracing technology to improve business efficiency and operations.
The spirit and family values rooted in Nat Sherman make it a truly unique company, which I've been privileged to call home for 15 years," said Legry in the press release. "Through my role, I'm fortunate to touch and work directly with every department, every day, in a different way. I'm excited by this new challenge and look forward to working hand-in-hand with the Executive Team for years to come."
Back in January, the company announced a series of moves to expand their corporate leadership team. At that time, Michael Herklots was promoted to Vice President of Retail and Brand Development; Brendan Scott was promoted to Chief Financial Officer; and Matt Spillane was hired as Vice President of National Sales for Nat Sherman Cigarettes.