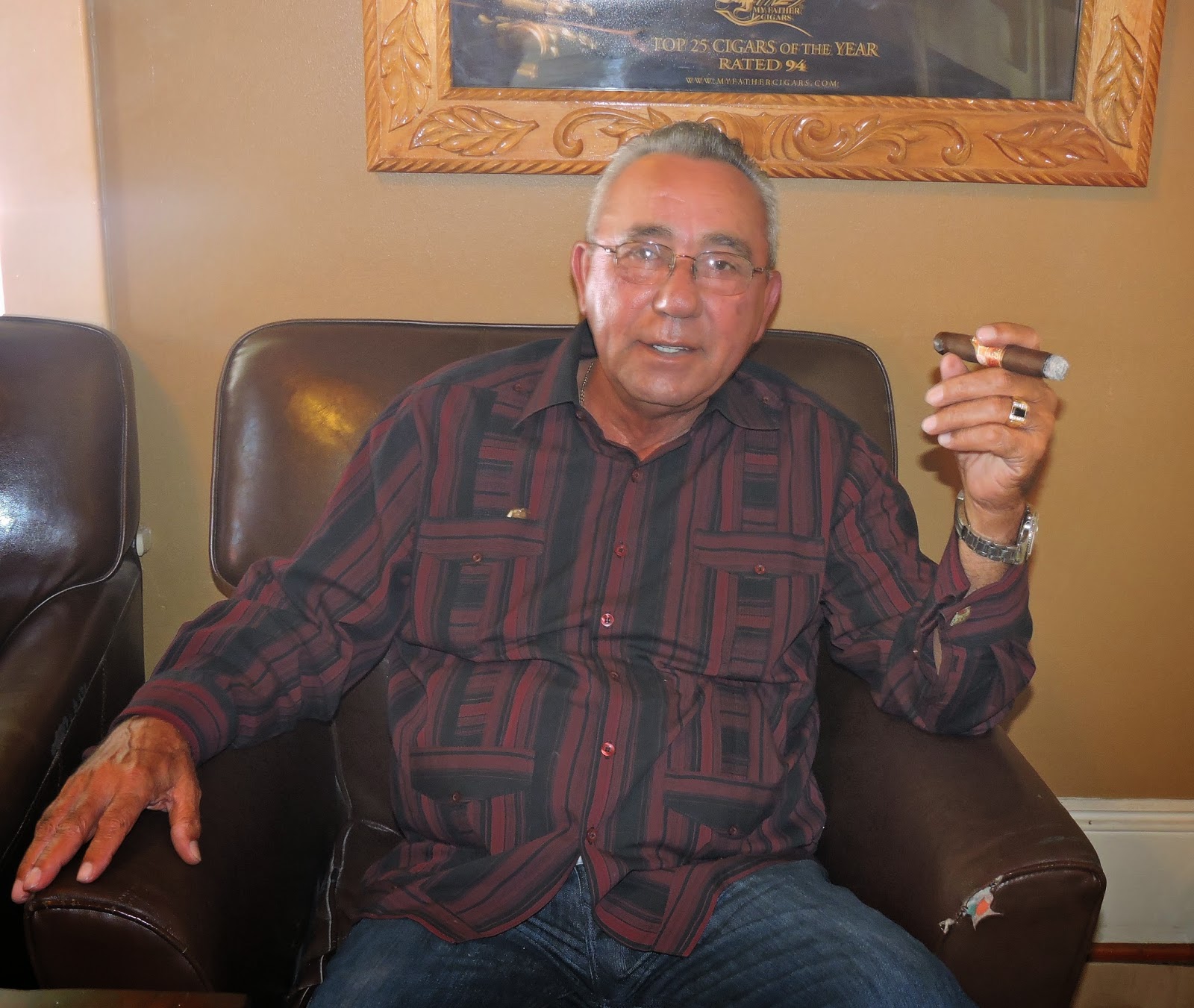 Don Pepin Garcia
On September 20th 2014, legendary cigar maker Don Jose "Pepin" Garcia was in attendance at The Pipe and Pint in Greensboro, North Carolina for the national launch of the event marking the return of El Rey de los Habanos. This brand is best known for being the first national release made by Pepin after he came to the United States. It was last month, when we reported that this iconic brand making a return as a brand and would exclusively sold and distributed by The Pipe and Pint (which is also a My Father Cigar Lounge). We had an opportunity to sit down with Pepin and get his thoughts on the return of this line, as well as catch up on some of the latest happenings around his company My Father Cigars.

Pepin was born in Cuba in 1950 and worked in that country's cigar industry where he quickly established himself as a master torcedor and blender. In fact, it was at age 11 where he started on the rolling table. Pepin would eventually emigrate Cuba and make his way to the United States where he would open his own factory in Little Havana, Miami called El Rey de los Habanos – which would also become the name of the iconic red label cigar being kicked off in Greensboro. It wasn't long before Pepin was expanding his operation, creating cigars for his own company as well as many other cigar companies. Eventually this would lead to the creation of My Father Cigars, where he would work along side his son Jaime and daughter Janny and achieve legendary status. However, El Rey de los Habanos was a line that would always remain close to his heart.
Our discussion starts out talking about the return of El Rey de los Habanos. Throughout that conversation and as we turned attention to some of My Father's other cigars, one thing became clear: the transformation the company has undergone to become vertically integrated have paid off dividends.
On the new El Rey de los Habanos…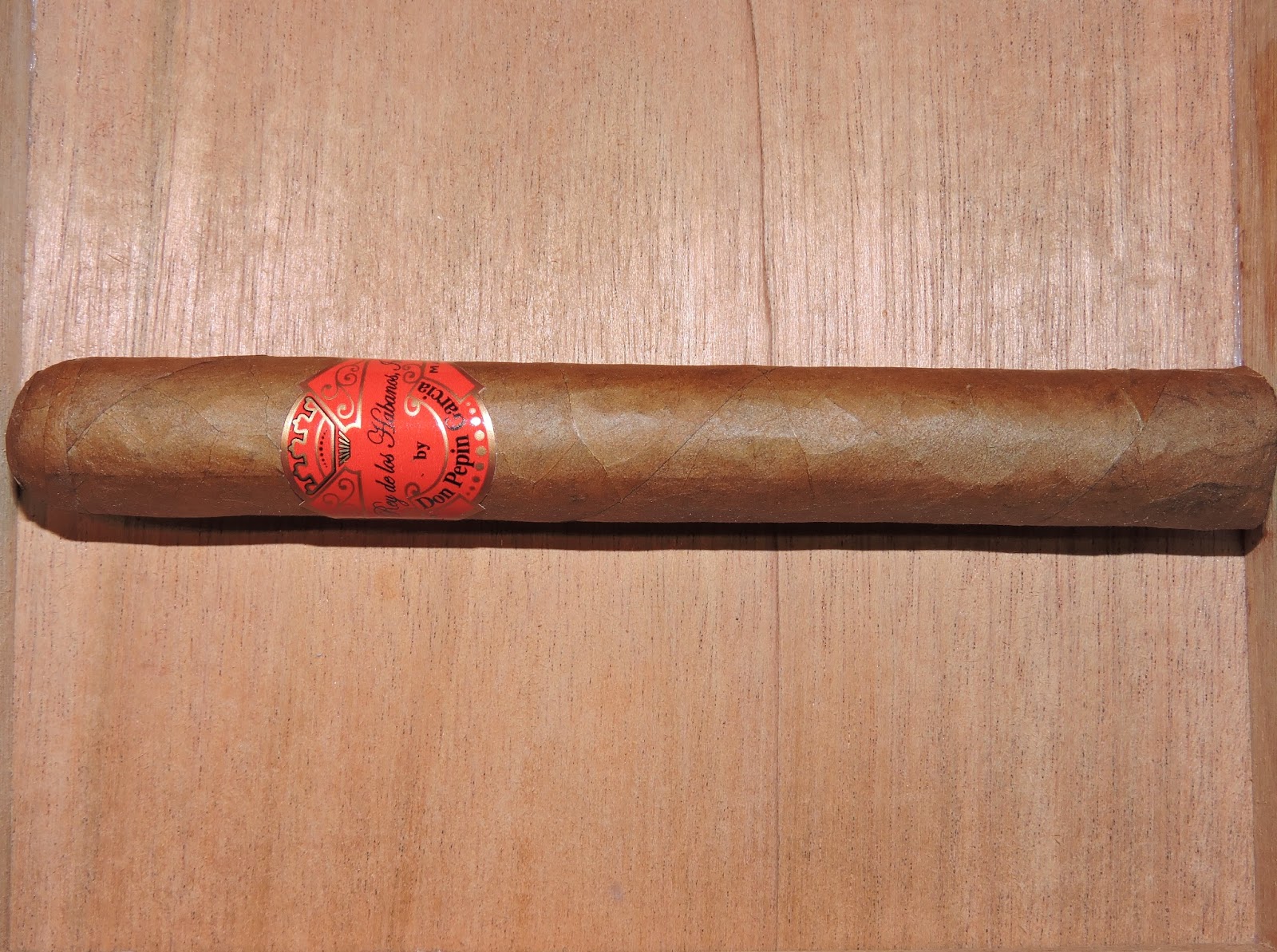 It was announced that there were some changes made to the tobacco composition to the new El Rey de los Habanos from that original. When I smoked the new version, I was amazed despite these changes how it kept to the character and essence of the original. When I mentioned this to Pepin he explained why this is the case:
"I am maintaining the same blend as the original blend. The only difference is when I started, I had to buy the tobacco from someone else. The tobacco that we are using in this particular El Rey de los Habanos is all coming from our farms. If there is a difference of any kind, it's for the better because of the tobacco."
Pepin was very pleased with the results. "It has three types of Cuban seeds. It's a very good cigar."
On bringing back El Rey de los Habanos…
Pepin reminded us there is another reason why he brought this line back besides the fact it was the name of his original factory and company.
"One of the reasons why its El Rey de los Habanos is that was my original name that I was called when I was a master teacher of the (cigar) quality. It's the first name the company had."
On why The Pipe and Pint…
It was very clear from talking to Pepin he had the utmost trust for Pipe and Pint to be the steward of a line that is special to him.
"Larry (Christopher – Owner) asked for it as an exclusive for him," said Pepin who added, "We knew he was a very good customer, but we believed we would be putting it in the right hands. He would be somebody that would protect the integrity of that brand. It is still one of name I still most love."
On his favorite size of El Rey de los Habanos…
When I asked Pepin about what his favorite size is from the El Rey de los Habanos line, he was quick to respond:
"Robusto. I smoke a lot of Robusto."
On Flor de las Antillas….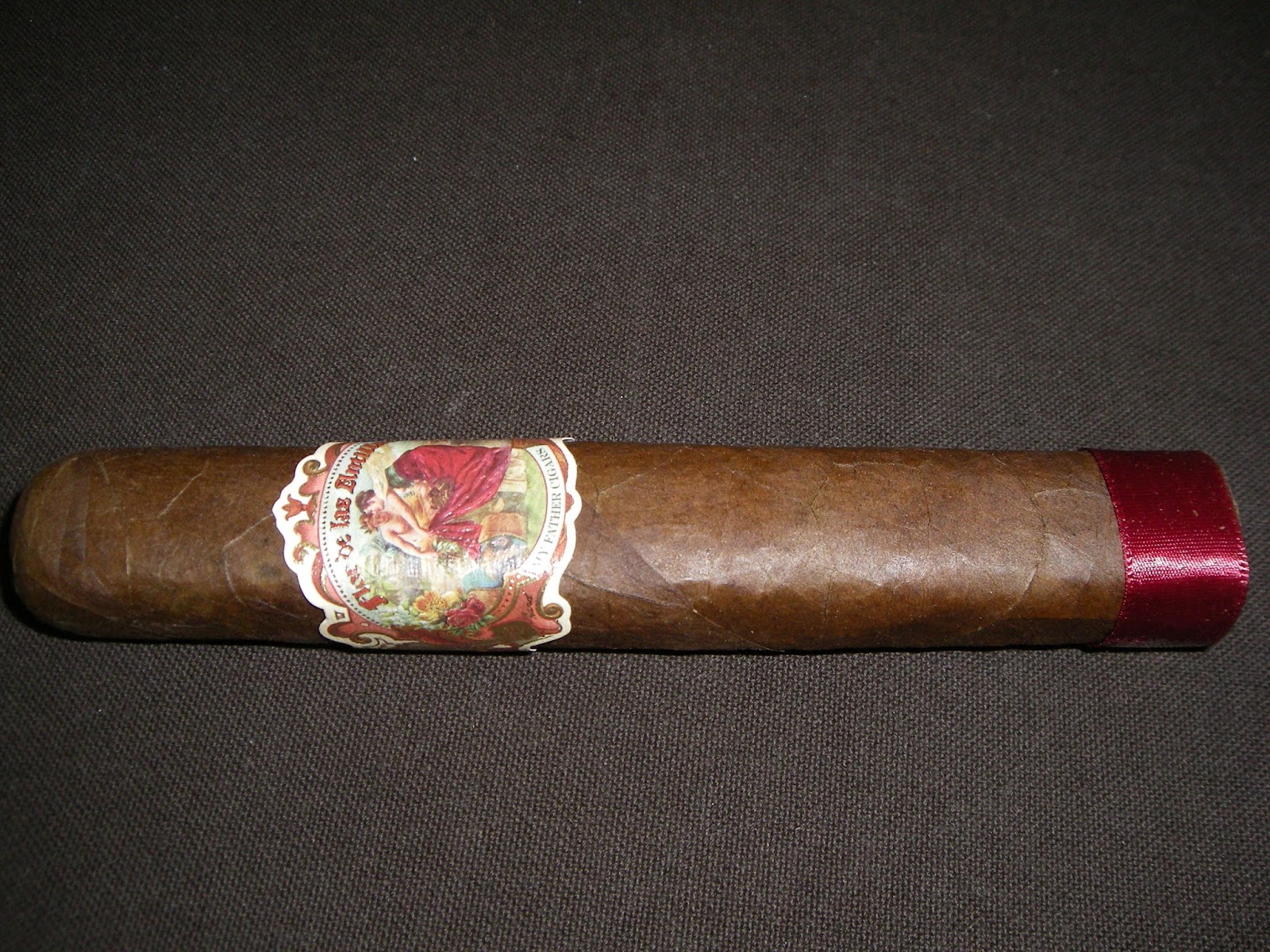 In 2012, Flor de las Antillas made history by becoming Cigar Aficionado's #1 Cigar of the Year. Since winning that award, the cigar has maintained a lot of success and has remained a popular cigar among consumers. In terms of cigars receiving this honor, this could be one of the most successful runs a #1 cigar has had. When I commented to Pepin on this, he attributed this success to the tobacco his farms are producing – and the quality they have been able to maintain:
"We will maintain the consistency and the growth of that cigar. Primarily because of the agriculture aspect of our business grew 200 percent. We are looking to do anywhere between 10 million and 12 million (cigars). Right now on the fields, with the amount of new acquired land, we are growing enough tobacco to produce 18 million. We have a year and half worth tobacco ahead. We have enough tobacco so that we can take the extra time and age it correctly.
"Jaime and I spend most of the time in Nicaragua because it is where the agriculture and the majority of the production is. The reason is so we can maintain the quality that you can expect. There are a lot of aspects, from the seeds / seedlings that you see there (point to a picture), to a year a later once they have been harvested you go through the process of curing and drying.
"Right now at this point the company has reached its goal and expectations. I plan on making store we stay or grow the quality of our products. Quality is our main objective in our factory with respect to the customers."
On the Brick and Mortar Retailers…
While Pepin mentioned he was very happy with the company's goals in terms of growth, he also re-affirmed his commitment to the brick and mortar retailers and explained why:
"First it (the product) goes out to the brick and mortar stores, then it goes out to some of the catalogs. My focus on the brick and mortars is that where the consumers are coming for a cigar and smoking a cigar, so they deserve that attention."
On La Antiguedad…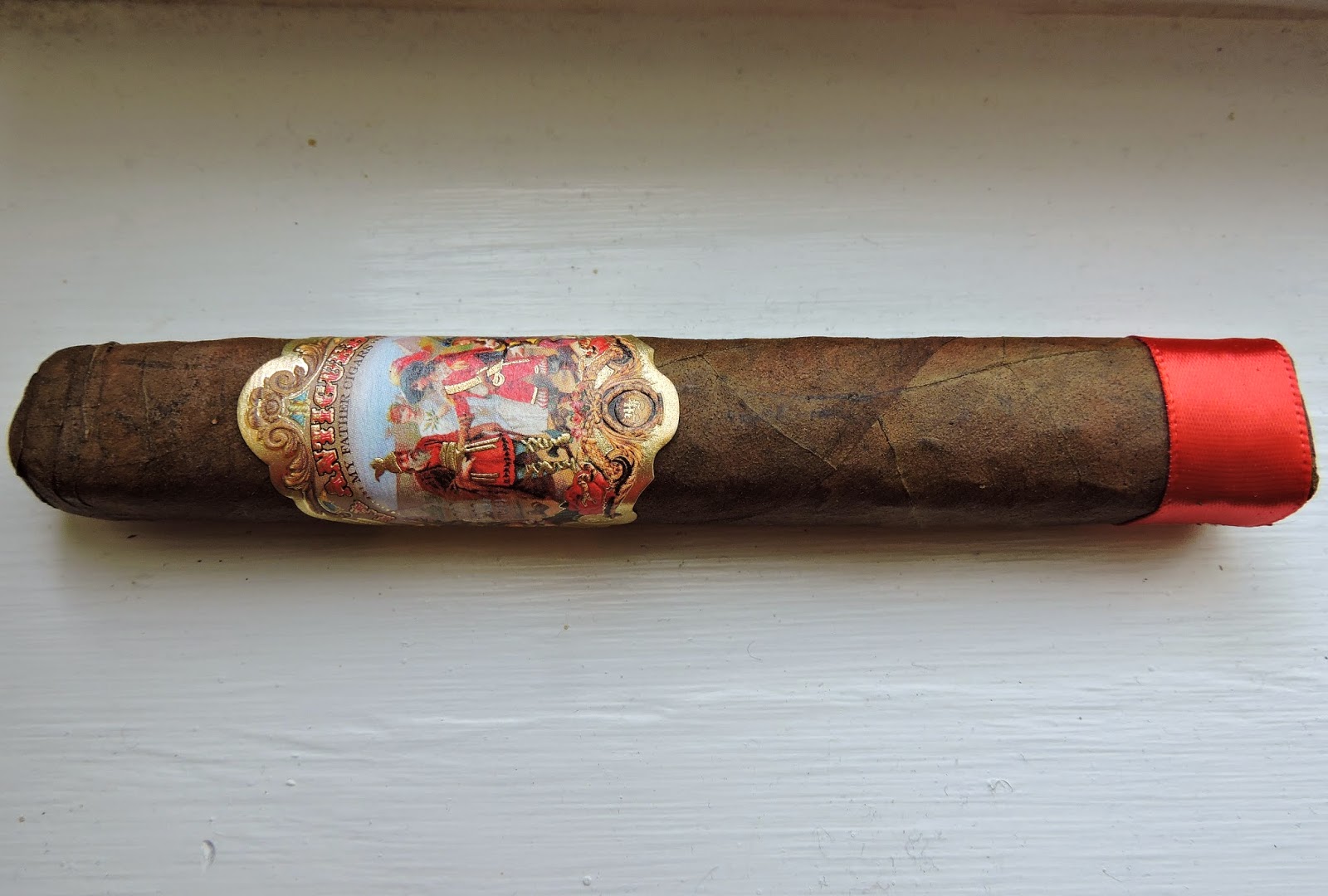 Because of its packaging similarities, I asked Pepin if he felt the recently released La Antiguedad could be considered a sequel to the popular Flor de las Antilas line.
Pepin made a point of saying this is a completely different than Flor de las Antillas. "Mas Fuerte (much stronger)" said Pepin who added "It's obviously a darker wrapper. It's a completely different wrapper leaf from Ecuador while El Centurion and Flor de las Antillas are grown by us in Nicaragua."
On My Father Connecticut…
This year, the company introduced its first regular production Connecticut Shade cigar. I asked Pepin how this particular cigar fits in with his current offerings:
"When I made the Connecticut, I was looking to do something that was milder than they were accustomed to us. It has combustion and aroma, but very little strength. The strength that it has comes from the actual aroma. Because of the aroma, it has some strength to it. It was a cigar that people were asking for and that's why we did it. I wanted to give something to the consumers who were asking for a milder My Father."
On Don Pepin Original Blue Label…
The Don Pepin Garcia Original (a.k.a. "Blue Label") has been a long-time classic. Last year as a part of the company's ten year anniversary, there seemed to be a big push with this cigar by My Father Cigars. Pepin acknowledged that and quantified the growth from last year:
"It's grown over 500 percent. We've have very good results on that push."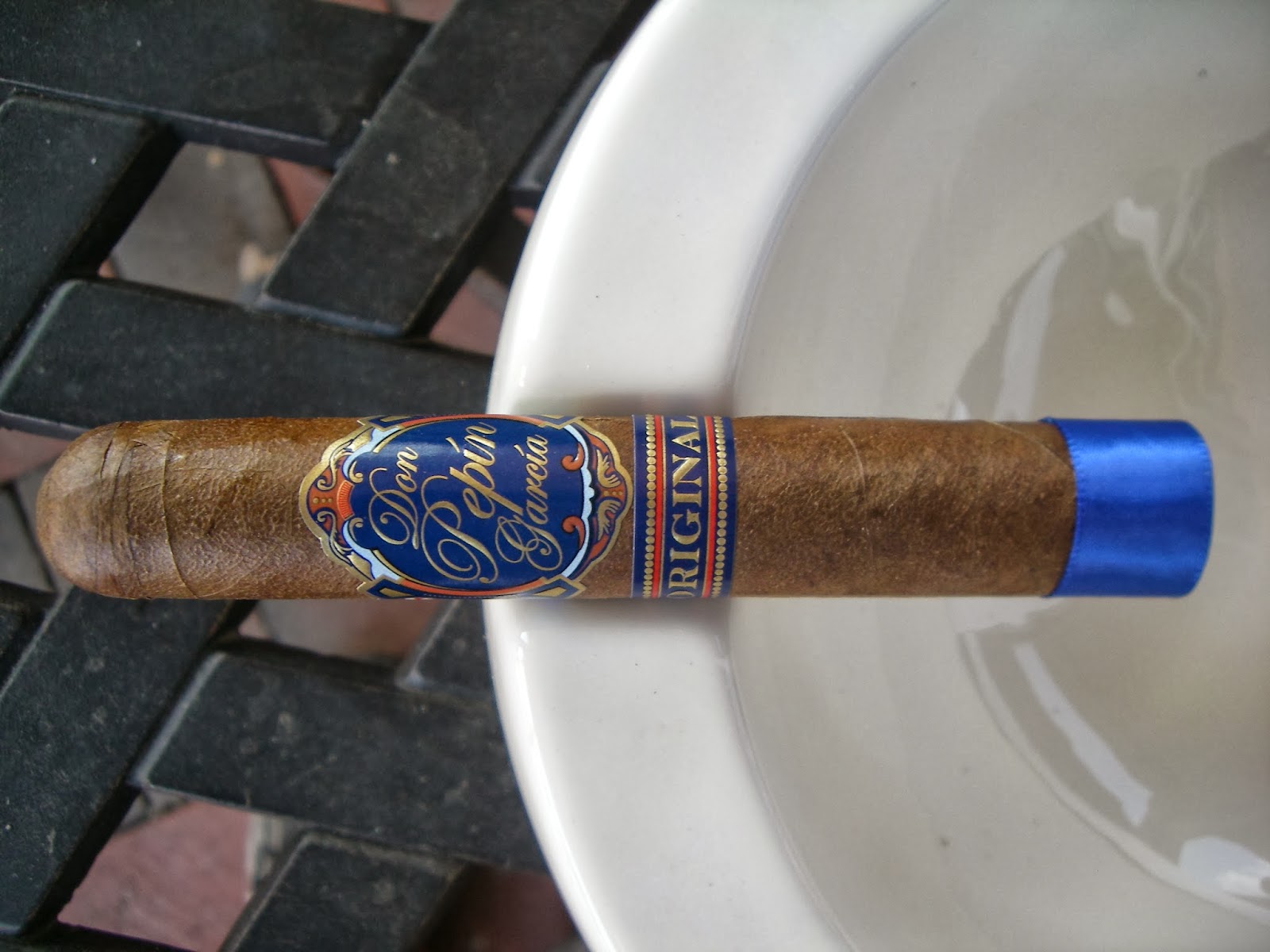 On what cigars Pepin smokes…
Prior to our conversation, I heard Pepin mention that he smokes about eight to ten cigars per day. I asked him if there are three cigars wrapped up our discussion by asking Pepin what his three cigars he goes to each day. Pepin decided to give us four:
"Don Pepin Blue, Flor de las Antillas, El Centurion, and My Father."
Special Thanks: Larry Christopher and Pete Pike of The Pipe and Pint, Jose Ortega, National Sales Manager (who also served as a translator for the conversation), Taven Johnson, and Don Pepin Garcia.