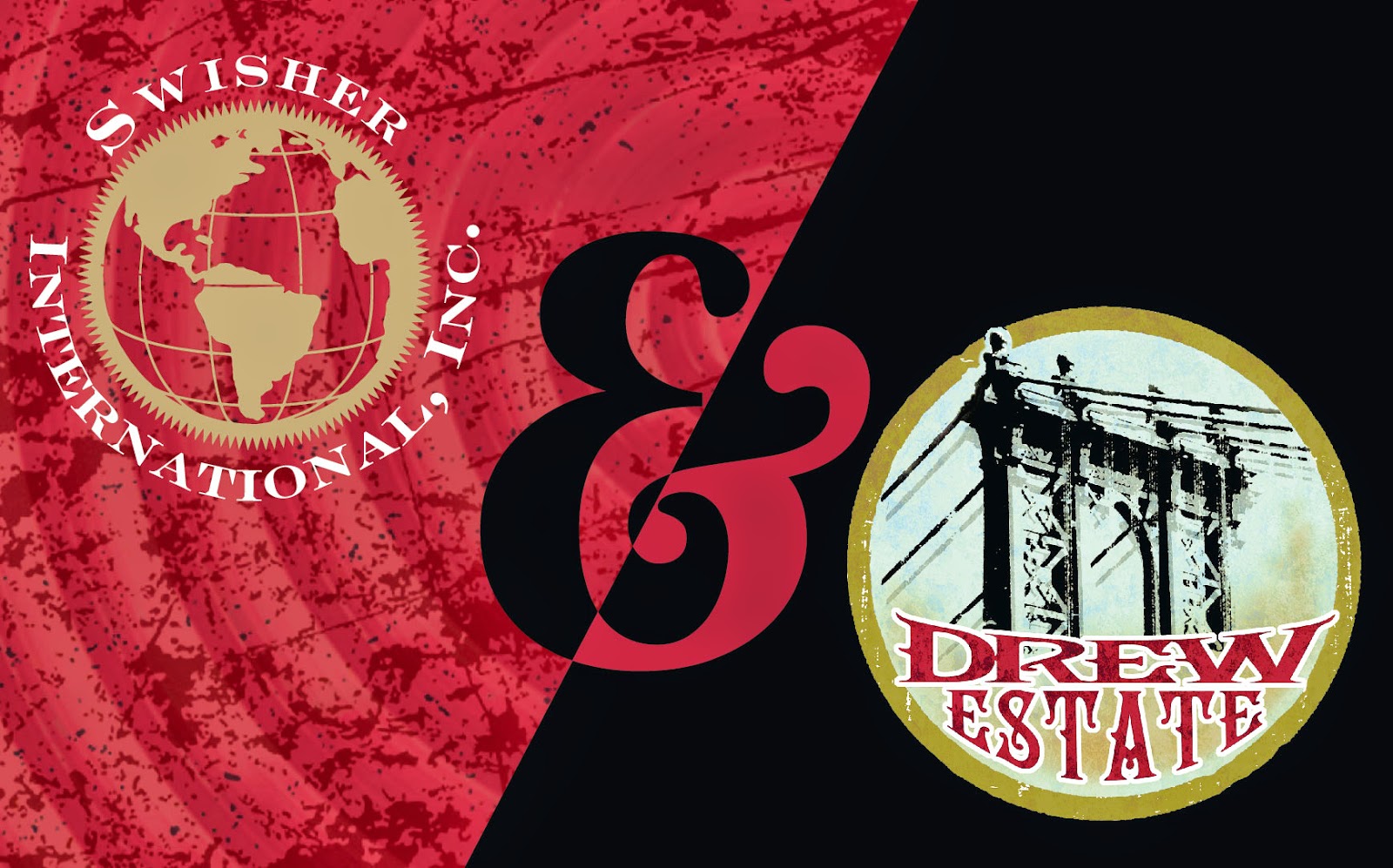 Swisher International and Drew Estate Tobacco Company have announced they have entered into an agreement in which Swisher International will acquire Drew Estate Tobacco company. The announcement was made via a press release and confirms what has been weeks of speculation that such a transaction would occur. According to the press release, the transaction will close sometime during the fourth quarter of 2014. Drew Estate will operate as a wholly owned subsidiary with its current management team in place.

In the press release, co-founder Jonathan Drew said, "We began under the Manhattan Bridge Overpass in Brooklyn, N.Y. with a laser focus on 'The Rebirth of Cigars.' Friends, retailers, and consumers connected with our passion and authenticity, supporting us at each stage of our growth. We are eternally grateful to all of those who have helped build Drew Estate, and look forward to advancing the Drew Estate legacy with a great partner."
Co-founder Marvin Samel added, "This is a dream come true. From the moment we met the team at Swisher and began speaking of a possible acquisition, it was clear that, as a family business, they understood the culture we have created and completely supported our desire to keep our family at Drew Estate intact. The team we have built in Miami and Nicaragua represents the heart and soul of 'The Rebirth of Cigars' and will continue to drive that vision into the future. In fact, we're just getting started."
Michael Celucci, Drew Estate Tobacco company President said, "We are excited to join the distinguished team at Swisher. After spending the past few months interacting with the Swisher team, we have come to understand their commitment to the cigar and OTP categories, as well as the premium cigar segment. After the transaction closes, we will continue to run our business as we have in the past, and will be able to leverage the resources of Swisher to continue our growth with a renewed focus on our commitment to quality products and people – two of the core principles of the Drew Estate belief system."
It appears that distribution agreements between Joya de Nicaragua, Royal Agio, and Tsuge Pipes will remain in tact for now. Swisher CEO and President, Peter Ghiloni commented "As a global leader in the cigar and OTP categories, Swisher prides itself on developing, manufacturing, and distributing the most innovative and high quality tobacco products available. I see those same principles in Drew Estate. The products produced by Drew Estate and its distribution partners Joya De Nicaragua, Royal Agio Cigars, and Tsuge pipes are top-quality market leaders in their respective segments. The creativity, passion and innovation of Drew Estate employees and management are a perfect match for Swisher, and we look forward to welcoming them to our family."
Financial terms of the transaction were not disclosed. Cigar Aficionado has reported the transaction includes Swisher acquiring all of the Drew State brands (ACID, Herrera Esteli, Liga Privada, My Uzi Weighs a Ton, Nica Rustica, and Undercrown). The report also says Swisher has acquired Drew Estate's factory.
Last year, Swisher International returned to the premium handmade division with the launch of Royal Gold Cigars. Drew Estate currently makes a cigar called Nirvana Cameroon Selection for Royal Gold Cigars. Alex Goldman of Royal Gold Cigars told Cigar Coop he expects the Drew Estate sales and marketing teams to start selling the Royal Gold premiums (Casino Gold HRS, Kismet, and Nirvana Cameroon Selection) sometime during the first quarter of 2015. Goldman said that plans for Gold Strike and the other convenience store brands are still to be determined.
There has been no word on what impact or if there will be an impact on Rocky Patel Premium Cigars' Java line. This is a line of cigars produced by Drew Estate for Rocky Patel.
For background on Swisher International and its history, check out our feature story.
Update 10/20/14: Added information on Royal Gold brands and Drew sales force. Linked to our feature story on Swisher International.