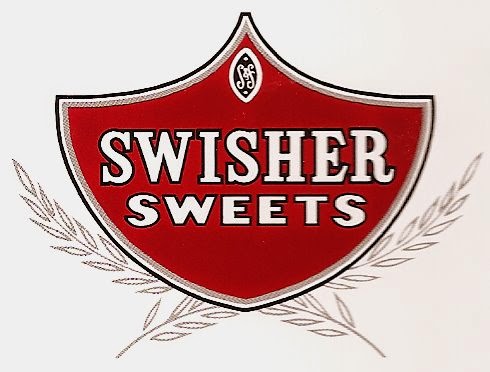 While Swisher International is the largest manufacturer of cigars worldwide, they are a company that the online cigar media has not focused on. This is because much of the cigar media focuses around handmade premium cigars. In light of the acquisition of Drew Estate Tobacco Company by Swisher International, we take a closer look at who Swisher International is, and examine what actually is a rich history by this 150+ year old company.
First up, in terms of products it makes, Swisher's focus has been around machine made / mass market cigars – playing heavily in the flavored cigar market. The company does have roots in premium handmade cigar manufacturing. For a while the company had a bit of hiatus from this area of the business. Last year, this changed when it was announced that Royal Gold Cigars was being launched as a subsidiary under Swisher. In addition to cigar making, the company also produces cigarillos, pipe tobacco, smokeless tobacco, and e-cigarettes.

For its machine made cigars, the company produces them at a facility in Jacksonville, Florida. This lays claim to being the largest in the world as it measures 700,000 square feet in size. Back in 2010, it was reported the factory employed 1,100 workers and produced up to 8.5 million cigars per day (although former CEO Tom Ryan said this was downsized to about 800 workers in 2012).
For Royal Gold Cigars, the company has contracted with various factories in Nicaragua (including Drew Estate), Honduras (Plasencia), and the Dominican Republic (Reyes) to make their cigars.
The company is run by President and CEO Peter Ghiloni. Ghiloni has served in that role since 2012.
19th Century – Early Handmade Days
The origins of Swisher International can be traced back to 1861. A rolling merchant named David Swisher, based in Newark Ohio acquired a small cigar company to settle a small debt. The company had a small production facility in Newark where it did make hand-made cigars. Swisher was most focused on selling dry good and wares, and cigars were pretty much another commodity sold by Swisher.
David Swisher (Left), John H. Swisher (Right)
Photo Credit: Swisher Sweets Facebook page
This would change in 1888 when Swisher's sons John H. Swisher and Harry purchased the company from their father. The company was re-branded Swisher Brothers. The two brothers decided to focus more on cigar making. They expanded the operation and by 1895, they had expanded to three factories – employing 1,000 workers and producing 300,000 hand rolls cigars per day.
Early 20th Century – Transformation to Machine Rolling
In 1913, John Swisher would buy out his brother Harry and would bring his son Carl into the business. The company was once again rebranded – this time as Jno. H. Swisher & Son. In 1918, the first King Edward Cigar was introduced. King Edward would become a staple brand for the company for many years to come.
In 1923, the company moved its corporate headquarters in Jacksonville, Florida. They also opened a new factory in Jacksonville. During this time, Jno. H. Swisher & Son would introduce cigar rolling machines – becoming one of the first companies to do so. They also would become the first company to introduce cellophane to cigar packaging. By the end of the 1920s, production would increase in upwards of 100 million cigars annually.
By 1927, the company consolidated all production in its Jacksonville facility ending almost 70 years of operation in Ohio. The introduction of the machines allowed Swisher to be more competitive in building its market-share. When launched in 1918, King Edward sold for ten cents. Once the rolling machines were introduced they sold for five cents. By the end of the 1930s, it was two cigars for five cents. This allowed King Edward to become the best selling cigar in the world.
Second Half 20th Century: Continued Growth
1958 marked another milestone for Swisher as the company introduced Swisher Sweets. The company describes this line as "a unique blend of quality tobaccos, natural and artificial flavors, producing a very mild, easy and sweet tasting smoke". The introduction of Swisher Sweets was just prior to the Cuban embargo. The brand developed into the best selling brand of cigars in the world. In 2012, former Swisher International CEO Tom Ryan was quoted as saying that Swisher Sweets accounts for 85 percent of unit sales, and the flavored cigars account for 25 percent of the total volume.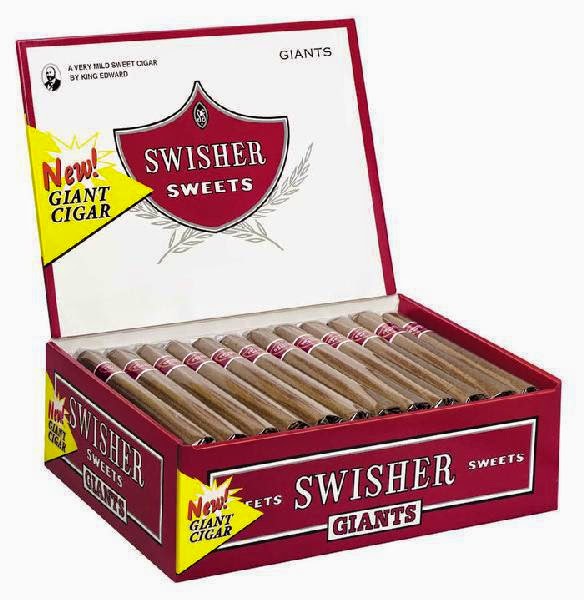 Photo Credit: Swisher Sweets Facebook Page
Swisher was sold to American Maize-Products in 1966, a publicly traded company and would be run by William Ziegler III. When the cigar market declined in the 1970s and 1980s, the company continued to do financially well. Both the King Edward and Swisher Sweets lines continued to introduce new products.
Despite a decline in cigars sales that had begun in the 1970s, Swisher started a series of acquisitions that began in 1985 with Tampa-based Corrral Wodiska y Ca (maker of Bering Premium Cigars). The operations would be transferred to Honduras where it would focus on handmade products.
In 1986 Universal Cigar (which included brands such as El Trelles, La Primadora, Optimo, Santa Fe and their Clearwater Florida factory. Manufacturing would eventually be moved to Swisher's Waycross, Georgia factory.
Shortly after the Universal acquisition, Swisher would acquire Hemle Tobacco which added a series of smokeless tobacco products and two production facilities in Wheeling, West Virginia and Helmetta, New Jersey. This diversification helped with the decline in cigar sales.
The 1990s – Boom and Further Expansion
The early 1990s, saw the cigar market begin to grow again. The company was rebranded yet again – this time as Swisher International in 1992. In 1995, American Maize, the parent company of Swisher was sold and as a part of the sale, William Ziegler acquired Swisher. Ziegler would subsequently take the company public – infusing a large amount of capital into the company. Meanwhile just prior to this transaction, Swisher was in the process of consolidating its manufacturing operations. The Waycross, Georgia production facility was folded into with the Jacksonville facility, which subsequently would undergo an expansion effort. The smokeless production facility in Helmetta, New Jersey was consolidated into the Wheeling facility.
The late 1990s saw Swisher make a series of moves to bolster its premium handmade division. The company opened a new production facility in Honduras to make the Bering Brand. In 1997, Swisher acquired 50 percent Puros de Villa Gonzales, a Dominican-based hand-rolled cigar company. Meanwhile a new production facility in Honduras was opened to make the Bering brand. That same year, Swisher entered into a joint venture that included Quesada Cigars to open the COTABEX production facility.
As the 1990s came to a close, so did the cigar boom. By 2002, the company slashed its premium cigar brand, and divested itself of the Bering brand. The company opted to focus on its machine-made offerings.
Royal Gold Cigars Returns Swisher to the Premium Cigar Market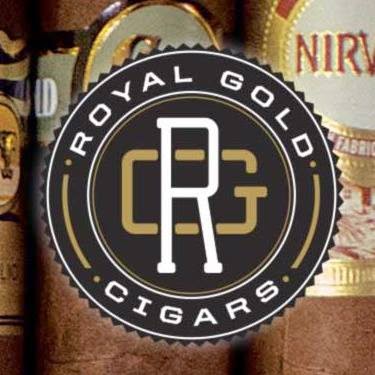 Eleven years after the company pretty much bowed out of the premium handmade market space, Swisher International announced a return to this market segment. Longtime industry veteran Alex Goldman was named the President of a new division called Royal Gold Cigars. Initially the strategy would be that Royal Gold Cigars would not acquire / develop factories, but rather build partnerships with many leading factories to make their cigars.
In 2013 the company launched – the Royal Gold Kismet (made by Augusto Reyes in the Dominican Republic), Royal Gold Casino Gold HRS (being made by Nestor Plasencia in Honduras), and the mixed filler Gold Strike (being made by NACSA in Nicaragua). In 2014, the company launched the Nirvana Cameroon Selection (being made by Drew Estate in Nicaragua).
Acquiring Drew Estate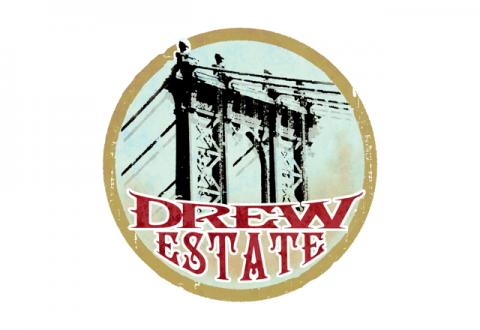 On October 20, 2014 it was announced that Swisher will acquire all Drew State Tobacco Company brands (ACID, Herrera Esteli, Liga Privada, My Uzi Weighs a Ton, Nica Rustica, and Undercrown) as well as Drew Estate's factory. The transaction is expected to close in the 4th Quarter of 2014 and it will make Drew Estate Tobacco Company a subsidiary of Swisher International. The acquisition solidifies Swisher's return to the handmade premium cigar space. It gives Swisher one of the largest production facilities in the world with the Drew Estate La Gran Fabrica factory.
At this time, it was not disclosed how the acquisition of Drew Estate will impact Royal Gold Cigars.
References
Sources for this story include:
Cigar Aficionado: Swisher International Group Switches Gears, September / October 1998
Cigar Aficionado: World's Biggest Cigar Producer Eyes Premium Market, February 2013
Funding Universe: History of Swisher International Group Inc.
Jackonsville Daily Record: First Coast Success: J. Thomas Ryan, Swisher International, June 2012
Metro Jacksonville: An Urban Jacksonville Legend: Swisher International, September 2010
Press Release (via The Free Library): Swisher International Group Inc. Announces Start-Up of Dominican Joint-Venture Production Facility, October 1997