Assessment Updates will be posted on this web-site to: 1) Assess "pre-review" cigars that were not given a rating or score (typically pre-release cigars); 2) Provide numeric ratings to cigars previously assessed prior to the implementation of the numeric scoring system; 3) Provide a re-assessment and re-score of previously assessed/score cigars. Today, we provide an assessment rating and score to the El Mayimbe by A.J. Fernandez Cigars in the Robusto size. This was a cigar we originally assessed back in January, 2014 in the Toro format.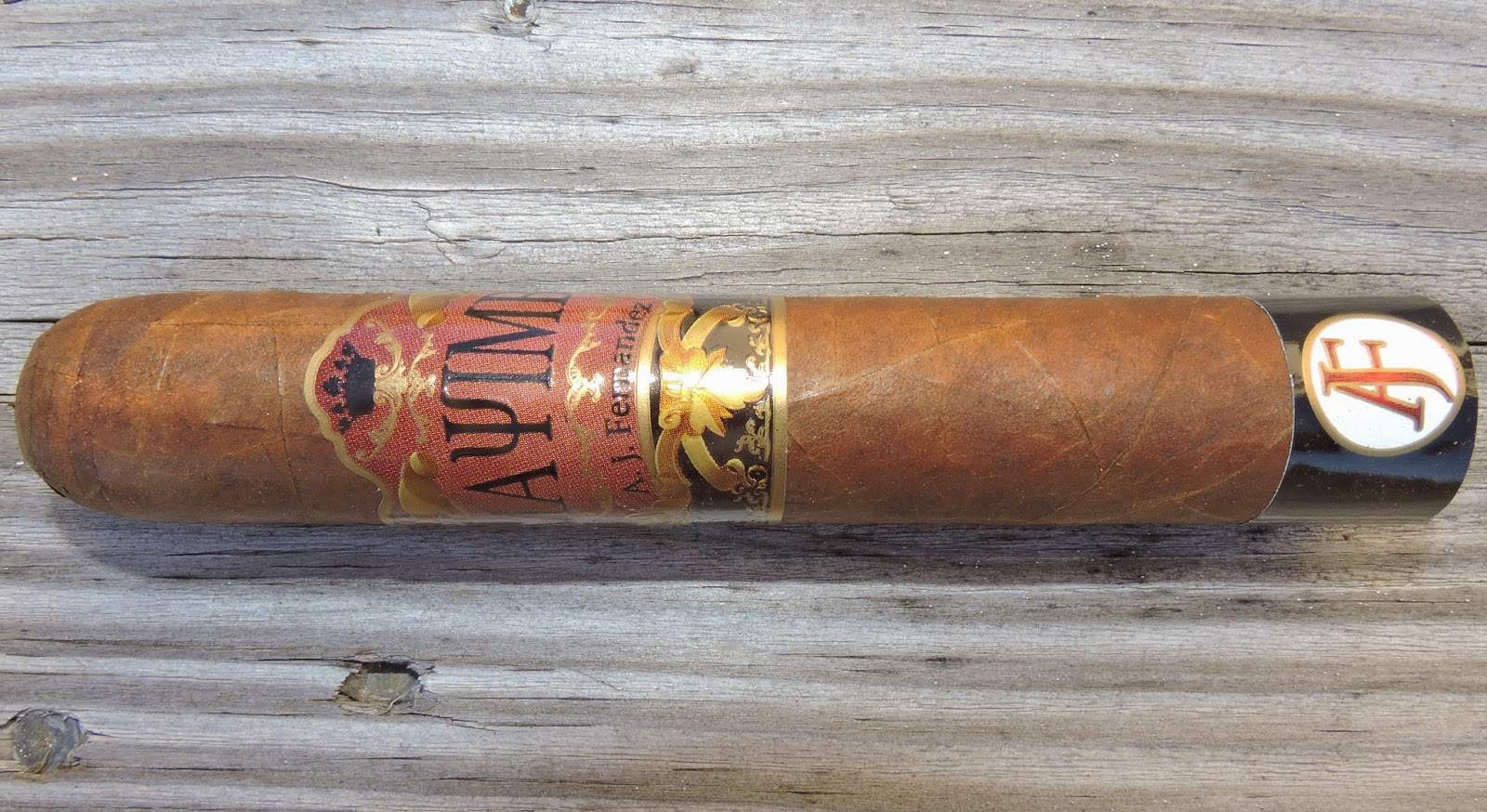 Wrapper: Pennsylvania Broadleaf Select
Binder: AJ Fernandez Nicaraguan
Filler: Nicaraguan, Honduran Jamastran, and "AJ Fernandez "Privativo"
Robusto: 5 x 56
Price: $14.50
El Mayimbe is a limited production cigar from A.J. Fernandez Cigars. It was launched at the 2013 IPCPR Trade Show in Las Vegas. The name comes from the Taino Indians of the Quisqueya Island. Simply translated it means 'the Village Chief'. In modern day Latino culture a "Mayimbe" is a person who everyone loves to be around. Likewise you will traditionally find a "Mayimbe" around people who are happy, fun, and a have a true passion for life.
From a flavor standpoint the El Mayimbe Robusto stayed in the wheel-house of how the El Mayimbe Toro performed earlier this year. The Robusto delivered notes of mocha along with notes of citrus, and white pepper. The retro-hale produced a very interesting exotic style spice. Overall I found the Robusto to hold its flavors better in the later stages. Meanwhile the burn and draw were excellent.
Like the Toro, I found the El Mayimbe Robusto to be a medium to full-bodied smoke. I did find this cigar had come down a little strength-wise – staying in the medium to full strength range. I found the Robusto to be better balanced in terms of strength and body.
Overall, while the Toro was a nice cigar back in January, the Robusto smoked even better now. The combination with a little age and a smaller size seemed to be the difference here.
Summary
Burn: Excellent
Draw: Excellent
Complexity: Medium
Strength: Medium to Full
Body: Medium to Full
Finish: Good
Assessment: 3.5 – Box Split
Score: 92
References
Original Assessment: El Mayimbe (2013) by A.J. Fernandez Cigars
News: El Mayimbe by A.J. Fernandez Cigars
Price: $14.50
Source: Cigars Provided by Manufacturer
Stogie Geeks Podcast: Episode 78 – "A Little Bit of Cuba"
Stogie Feed: El Mayimbe Toro by A.J. Fernandez Cigars
A.J. Fernandez Cigars is a sponsor of Cigar Coop / Stogie Geeks