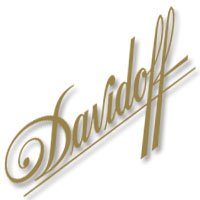 At the 2014 Art Basel festival in Miami Beach, Oettinger Davidoff AG made announcements strengthening the company's Art Initiative. This included the announcement of the new Artist Studios in Altos de Chavon, the naming of participants in the Davidoff Art Residency Program, the naming of Tilting Axis as the recipient of the Davidoff Art Grant, and showcasing new artwork in the Davidoff Collector's Lounge by Arist Quisqueya Henriquez. These announcements coincide with the goals that Davidoff set when it announced the Davidoff Art Initiative back in 2012. The company has since made the Art Initiative an integral part of its global strategy. Evidence of this has been seen on the Zino brand and the recent Davidoff Art Edition 2014. (Although the Zino releases have not been tied to the arts, the incorporation of art shows the importance of this from a a strategic point of view by Davidoff)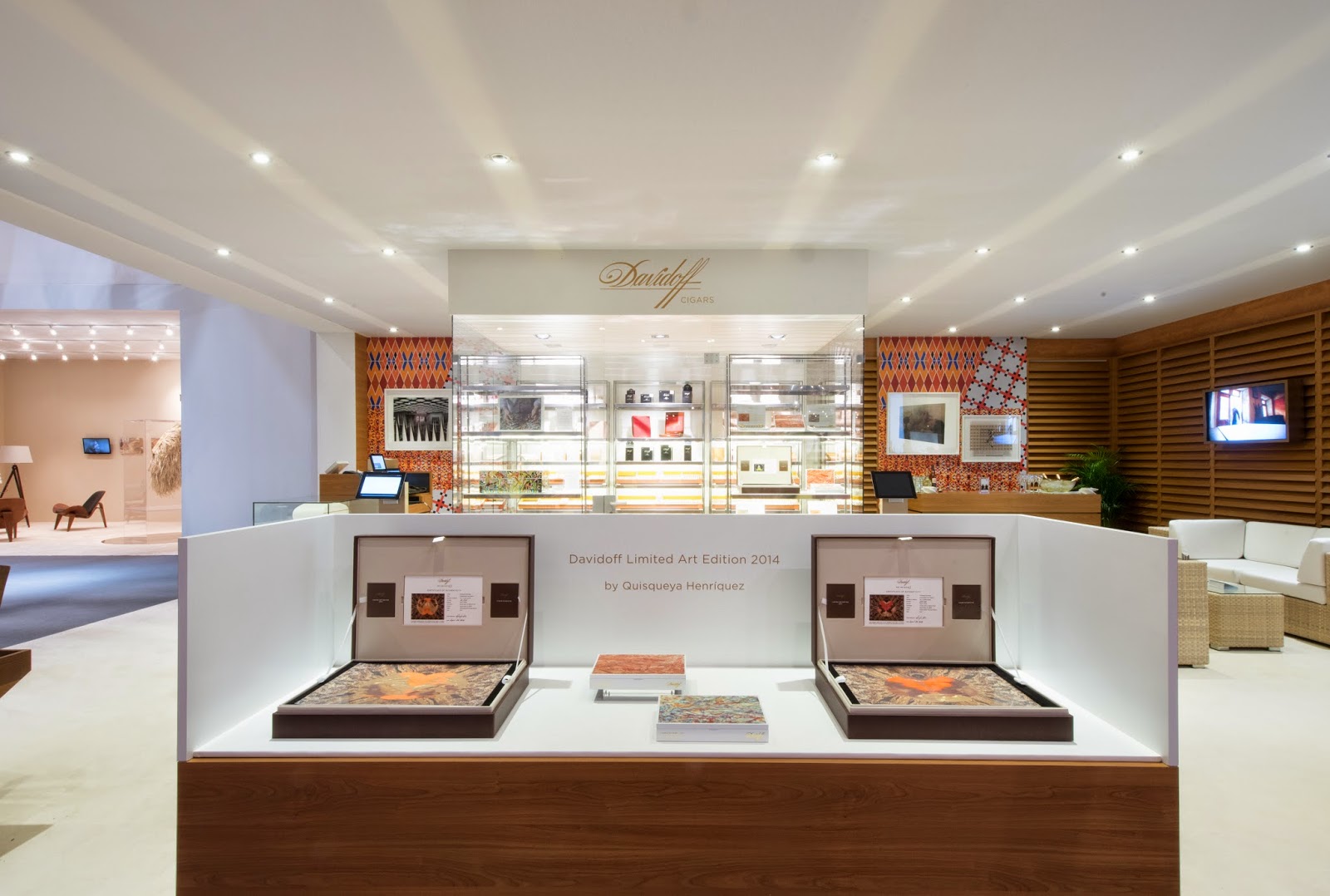 Davidoff Loung – Art Basel, Miami
Photo Credit: Sandra Hamburg
This marked the third consecutive year that Davidoff was an Associate Partner in Art Basel. The company operated a VIP hospitality lounge in the Collector's Lounge as well as an outdoor lounge in the Botanical Garden. In a statement by Davidoff CEO and Oettinger Davidoff AG Borad member Hans-Kristian Hoejsgaard:
"Once again, we return from Art Basel in Miami Beach with new experiences, new contacts, new friendships, and perhaps most importantly, having further solidified the visibility and reputation of our brand in the eyes of cultural aficionados from all over the world. There is really no event quite like Art Basel Miami Beach, with its enormous attendance from North America, South and Central America, Europe and even Asia, and its vast press coverage. In this important and intense gathering of high net-worth individuals and opinion-makers, it is heartening to know that the Davidoff Art Initiative now counts as one of the most innovative and respected art initiatives, not only in our own industry, but among luxury lifestyle brands worldwide."
New Artist Studios and Five Residents Named
The company announced that in collaboration with Altos de Chavon School of Design, the International Art Residency will host the first five international artists at the newly built residency facilities in La Romana, Dominican Republic, from January 18 to April 5, 2015. These artists will work in the new custom-built artist studios designed by Adolfo Despradel, Director of Planning and Design, Costasur Dominicana S.A. at Altos de Chavon School of Design, the country's leading institution for art and design education.
A model of the new studios was on view in the Davidoff Cigars Lounge in the Botanical Garden at Art Basel in Miami Beach.
The five artists selected were nominated by a global network of art professionals and selected by the International Advisory Council. The artists selected are: Alia Farid (b. 1985, Kuwait/Puerto Rico), Nuria Montiel (b. 1982, Mexico City, Mexico), Cathleen Mooses (b. 1982, Chicago, IL), Mathilde Rosier (b. 1973, Paris, France), and Soledad Salame (b. 1954, Santiago, Chile).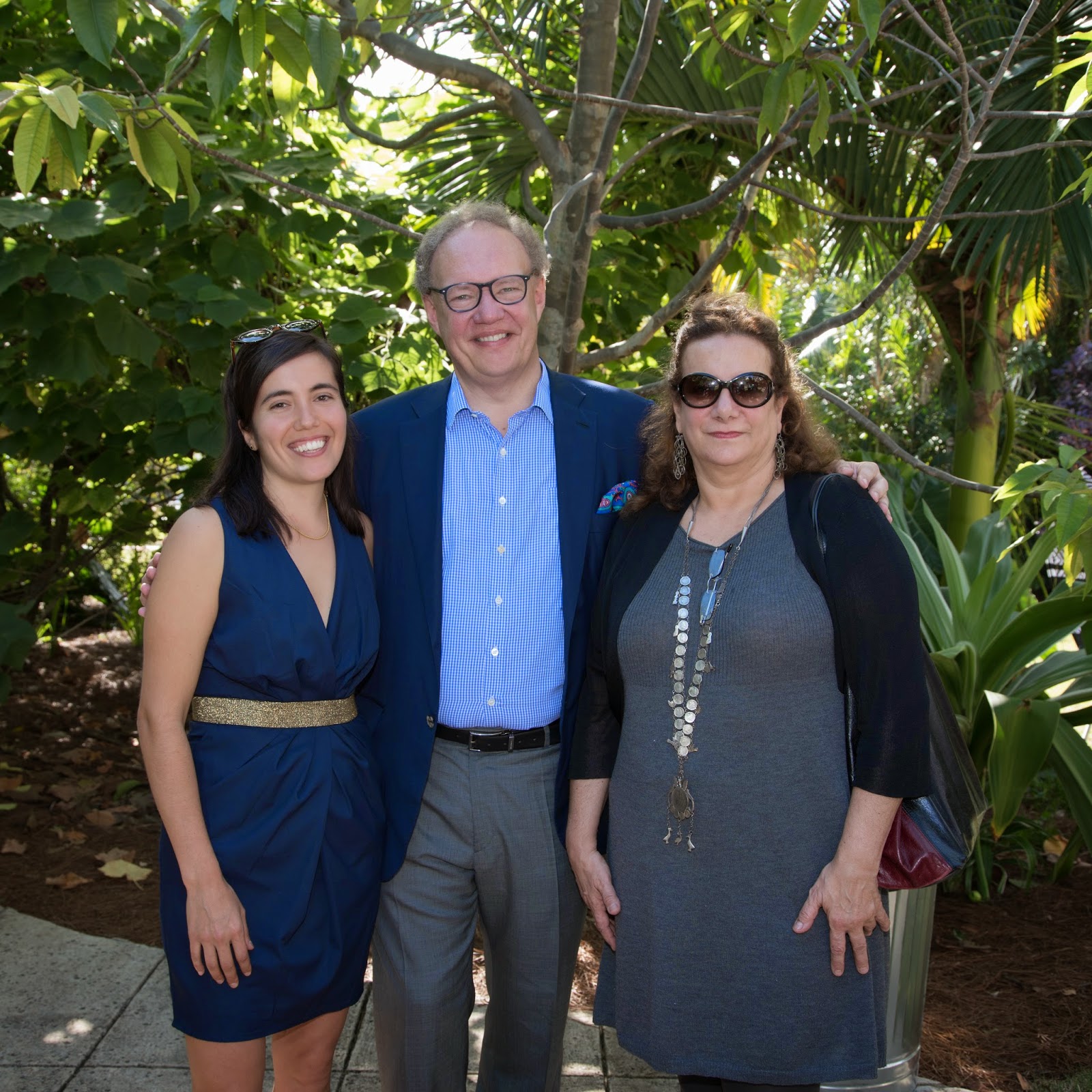 Cathleen Mooses International Artist (Left)
Hans-Kristian Hoejsgaard CEO Oettinger Daviodff AG (Center),
Soledad Salam, International artist (Right)
Photo Credit: Sandra Hamburg
As a part of the residency, the artists will be able to pursue their own work and engage with the Dominican cultural community, as well as with students and residents of Altos de Chavon and the neighboring region.
(Left to Right): Stephen Kaplan, Albertine Kopp, Monica Ferreras de La Maza,
Pascal MEccariello, Cathleen Mooses, Jorge Pineda, Soledad Salame,
Hans-Kristian Hoejsgaard, Raquel Paiewonsky, Adolfo Despradel,
Quisqueya Henriquez, Engel Leonardo
Photo Credit: Sandra Hamburg


Davidoff Art Residency in Beijing, China
Engel Leonardo was selected the sixth artist to take part in the Art Residency. He will be in residence at the Red Gate Gallery Residency in Beijing, China, from May 1 through June 30, 2015.
Leonardo (b. 1977, Bani, Dominican Republic) works across sculpture, installation, site-specific interventions and ready-mades to address issues related to climate change, nature, traditional crafts, architecture and popular culture of the Caribbean.
"This residency program will allow me to do research about the production of objects in China, from traditional craft practices to industrial objects of mass production," said artist Engel Leonardo. "Industrialization, globalization and the integration of international trends have significantly impacted the local lifestyle and traditions of the Caribbean, and they have altered the physical environment as well. My research will be documented through drawings and photographs that will create a taxonomy of Chinese objects to be compared with the imported objects typically used in the Caribbean."
Davidoff Art Grant
The Davidoff Art Initiative has selected Tilting Axis as the recipient of the next grant. Tilting Axis is a regional meeting based in Barbados aimed to promote the exchange of artists and professionals working within the visualarts communities across the wider Caribbean region.
Tilting Axis: Within and Beyond the Caribbean –Shifting Models of Sustainability and Connectivity will take place from February 24 – 25, 2015 in Barbados.
Davidoff Limited Art Edition 2014 by Quisqueya Henriquez
The work that Quisqueya Henriquez did for the Davidoff Art Edition 2014 was on display. These boxes had been launched at Art Basel in Hong Kong this past May. This work included two Limited Edition cigar boxes were produced, filled with custom-made cigars blended exclusively for the edition. In addition, tHenriquez was invited to create a limited run of fifty Collectors Edition, which include the special edition of cigar case, as well as an original artist's print from the series of images developed for the project. A portion of all sales generated by the Limited Editions are dedicated to supporting the Davidoff Art Initiative.

Davidoff Collectors Edition 2014, artwork by Quisqueya Henriquez.
Photo Credit: Courtesy of the artist.
In addition several new works by Quisqueya Henriquez were on view in the Davidoff Collectors Lounge at Art Basel in Miami Beach, from December 3 – 7, 2014.