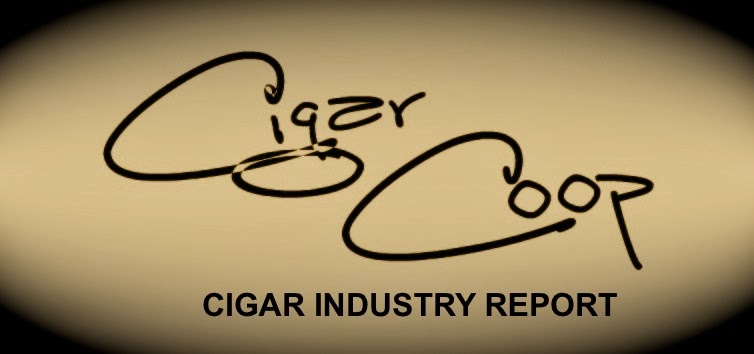 The Cigar Industry Report is a one stop place to catch up on the activity here at Cigar Coop and Stogie Geeks. It is a combination of our news reports, cigar reviews, and assessment updates we do throughout the week. We will also recap what happened on our Stogie Geeks show. Finally, each week we will look back at Cigar Coop history. Look for this report every Saturday morning at 8am Eastern time.

Cigar Industry Report: Volume 4, Number 18 (Edition 115 3/28/15)

Feature of the Week: Viaje Looks to the Dominican Republic

Viaje has announced it will be working on several projects in the Dominican Republic with Abe Flores at the PDR Cigars Factory. Most prominently will be the Viaje Collaboration 2015 which will be done in conjunction with PDR. In addition, the Viaje TNT and C-4 2015 Editions will get new blends and be made at PDR.


News and Previews
Legislative News
Federal: No new sponsors were added to Senate Bill (S. 441) as the total sponsors remains at 15. Meanwhile three new co-sponsors: Steve Chabot (R-OH), Madeleine Bordallo (D-Guam) and Rob Woodall (R-GA) were added to House Bill (HR 662) bringing the total sponsor count to 86.
Minnesota: Rep Jim Nash is proposing reducing the tax on premium cigars to 50 cents. Part of the legislation includes re-defining what a premium cigar is. Opposition to this proposal was voiced at the State Capitol.
Assessments