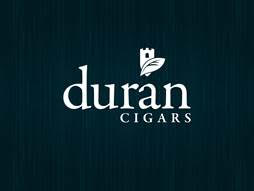 Back on Episode 144 of Stogie Geeks, Jack Torano of Duran Cigars announced that a 7 x 70 line extension would be coming to the Neya F-8 line called "Big Jack". Today Duran Cigars officially has announced the Neya F-8 Ligero Typhoon Big Jack will be launched at the 2015 IPCPR Trade Show. In addition to this new size, the cigar will feature the company's new branding (Duran Cigars) as well as a secondary band highlighting the F8 band.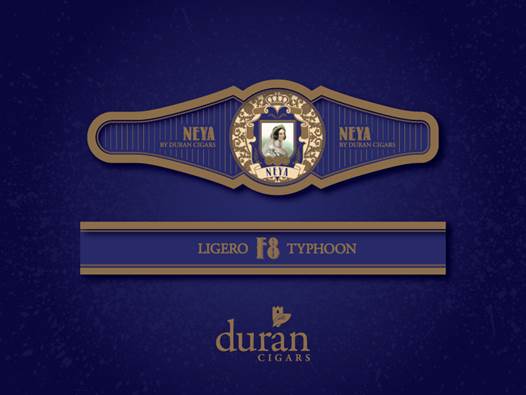 In a press release announcing the Big Jack, Duran Cigars owner Roberto Pelayo Duran, said, "As we all know, Jack Torano has a larger than life personality, so I figured that it was a natural fit to name the Neya F8 7 x 70 after him. He (Jack) had been pushing for the bigger size because there is a growing segment of cigar consumers that enjoy not only a full-flavored cigar, but a larger sized cigar as well. We look forward to presenting the 'Big Jack' and feel that this new vitola will really impress those looking for the ultimate in size and strength."
"Never in my wildest dreams did I think that I would have a cigar name inspired by me, but what better cigar than the Neya F8 7 x 70. The Neya F8 has been a smash hit for us. There are many consumers that are looking for a full size-strength cigar and this one delivers. It's well balanced with complex flavors and it packs a punch! I'm very excited about it and I really look forward to introducing the "Big Jack" at the IPCPR." said Torano.
The Neya line was introduced at the 2014 IPCPR Trade Show by Duran Cigars. There are two blends, the Neya Classic and the Neya F8 Ligero Typhoon. The F8 is a stronger, bolder version of the Neya Classic.
The company has also announced it has rolled out a redesigned website – www.robertodurancigars.com
At a glance, here is a look at the Neya F8 line:
Blend Profile
Wrapper: Habana Ecuador
Binder: Nicaraguan
Filler: Nicaraguan
Country of Origin: Nicaragua (Nicatabaco SA)
Vitolas Available
There are now three sizes in the Neya F8, each available in 20 count boxes:
Big Jack: 7 x 70
Toro: 6 x 56
Yankee: 6 x 60
There are also three sizes of the Neya Classic, each available in 20 count boxes:
Petite Corona: 5 1/8 x 42
Robusto: 4 7/8 x 50
Canonazo: 6 x 52