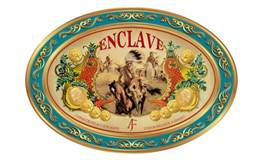 At the  2015 IPCPR Trade Show, A.J. Fernandez will introduce its newest line of cigars, the A.J. Fernandez Enclave. The Enclave pays tribute to the native Americans, who were well known to be purveyors of tobacco. Once again, master blender A.J. Fernandez will team up with his father Ismael to produce the blend.
The name Enclave is typically a term used to describe a group enclosed or isolated within a larger group. In the past and present, many native Americans are a part of communities which can be considered enclaves. The same analogy can be made for cigar enthusiasts, who gather together from different walks of life to escape the everyday grind.
The packaging and banding reflect the theme of the native Americans. Both depict images of Native Indians, a representation of the original tobacco enclave.
In terms of the blend, it is a very different blend than has been seen in the A.J. Fernandez portfolio before. It features an Ecuadorian Habano Rosado wrapper, a Cameroon binder, and AJ Fernandez Nicaraguan and Nicaraguan Piloto Cubano fillers.  The cigar is being launched in four sizes.
One year ago, A.J. Fernandez Cigars introduced a new brand called the A.J. Fernandez New World. This was a significant project because it was the first project done by master blender A.J. Fernandez and his father Ismael.  The duo would collaborate again on A.J. Fernandez New World Connecticut. Now the A.J. Fernandez Enclave represents the third effort by father and son.
In a press release A.J. Fernandez commented: "There is no doubt that there is a special bond shared among those passionate about cigars. I experience it daily as I have the luxury of sharing my labor of love with my father, Ismael. We invite you to join our 'Enclave' with this special cigar that we have patiently crafted to perfection."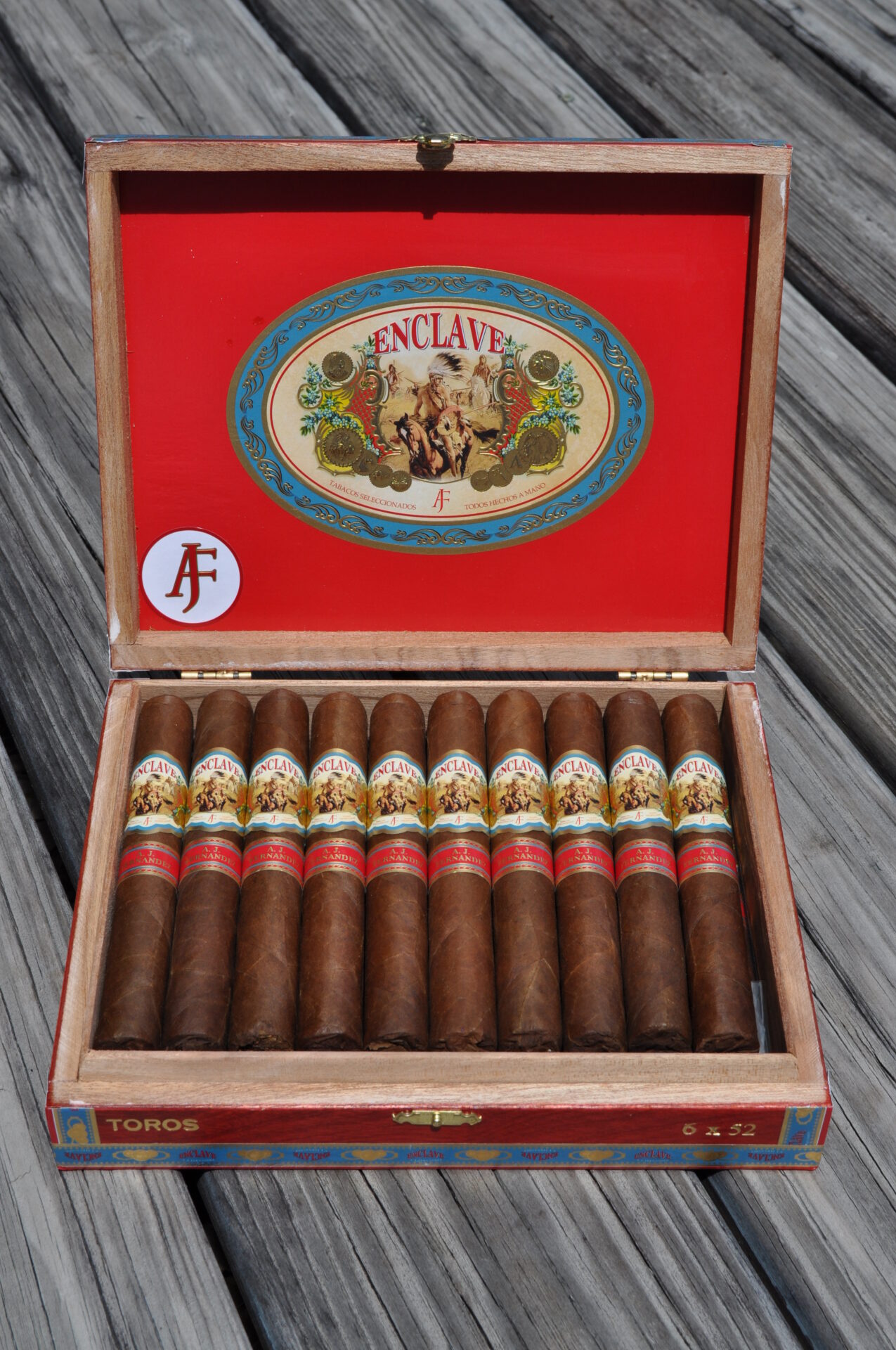 The New World line was a value-priced cigar in the $6.00 range. Enclave will also be a value priced cigar – falling into the $6.00 and $7.00 range.
At a glance, here is a look at the A.J. Fernandez Enclave:
Blend Profile
Wrapper: Ecuadorian Habano Rosado wrapper
Binder: Cameroon
Filler: AJ Fernandez Nicaraguan, AJ Fernandez Piloto Cubano
Country of Origin: Nicaragua (Tabacalera Fernandez)
Vitolas Available
Robusto: 5 x 52
Toro: 6 x 52
Figuardo: 6 1/2 x 52
Churchill: 7 x 52
Photo Credit: A.J. Fernandez Cigars