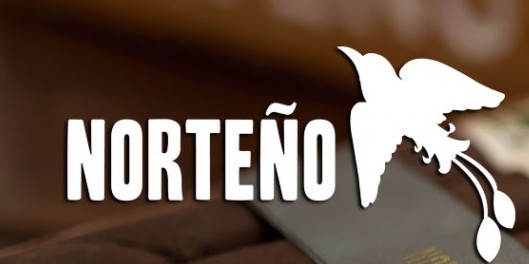 At the 2015 IPCPR Trade Show, Drew Estate will introduce several new packaging options for its Herrera Esteli Norteno line.  This includes the introduction of a Humidor cabinet as well as several refillable display tray options.
The centerpiece is a new 50 count Humidor Cabinet.  This will be available for the Lonsdale Deluxe (SRP $550.00), Toro Especial (SRP $575.00), and Robusto (SRP $600.00) sizes. The unit includes a built-in Boveda pack storage .  While prodution numbers are not give, this will be a limited production.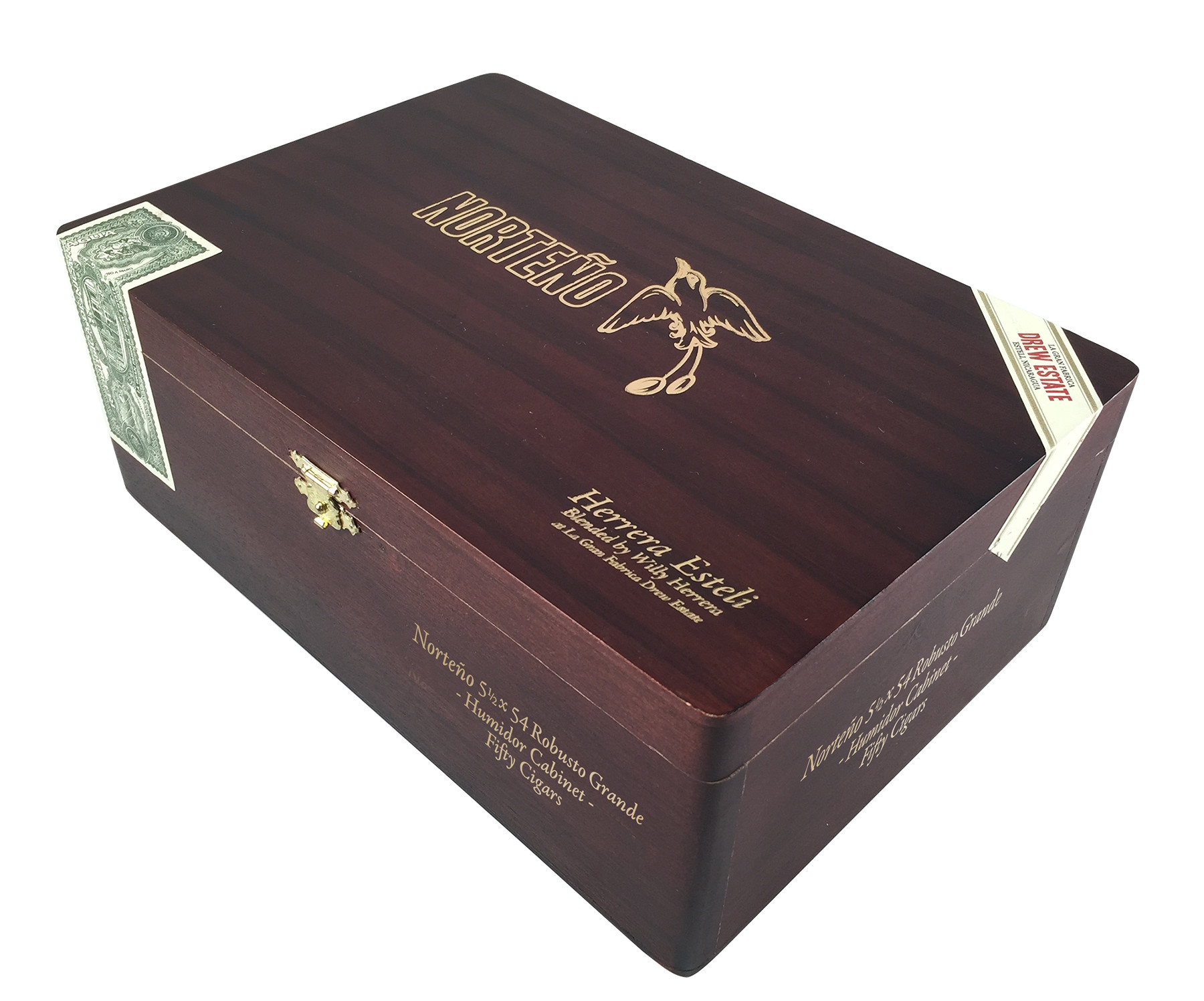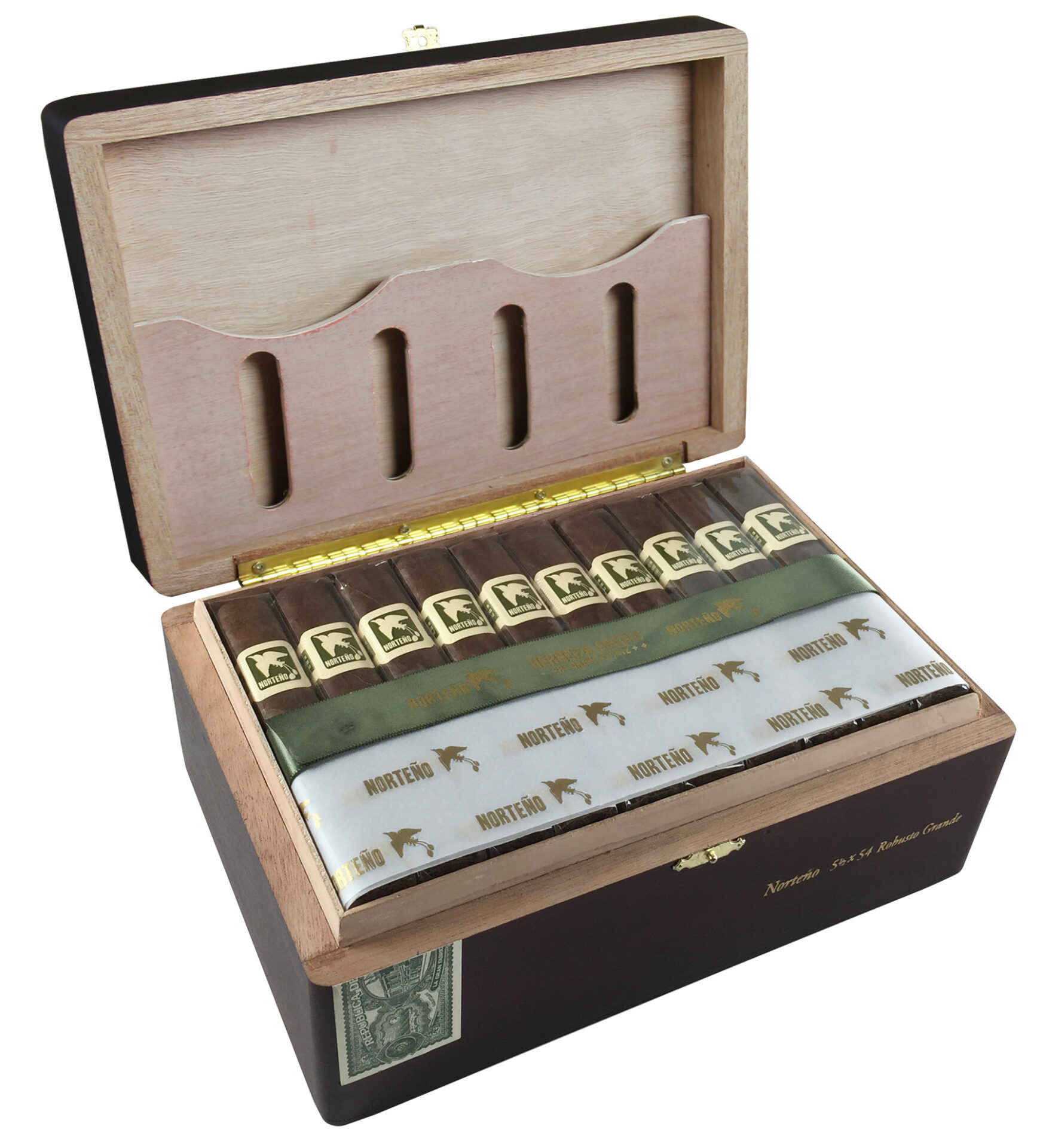 The Lonsdale Deluxe, Toro Especial, and Toro will also be available in 75 count refillable display trays.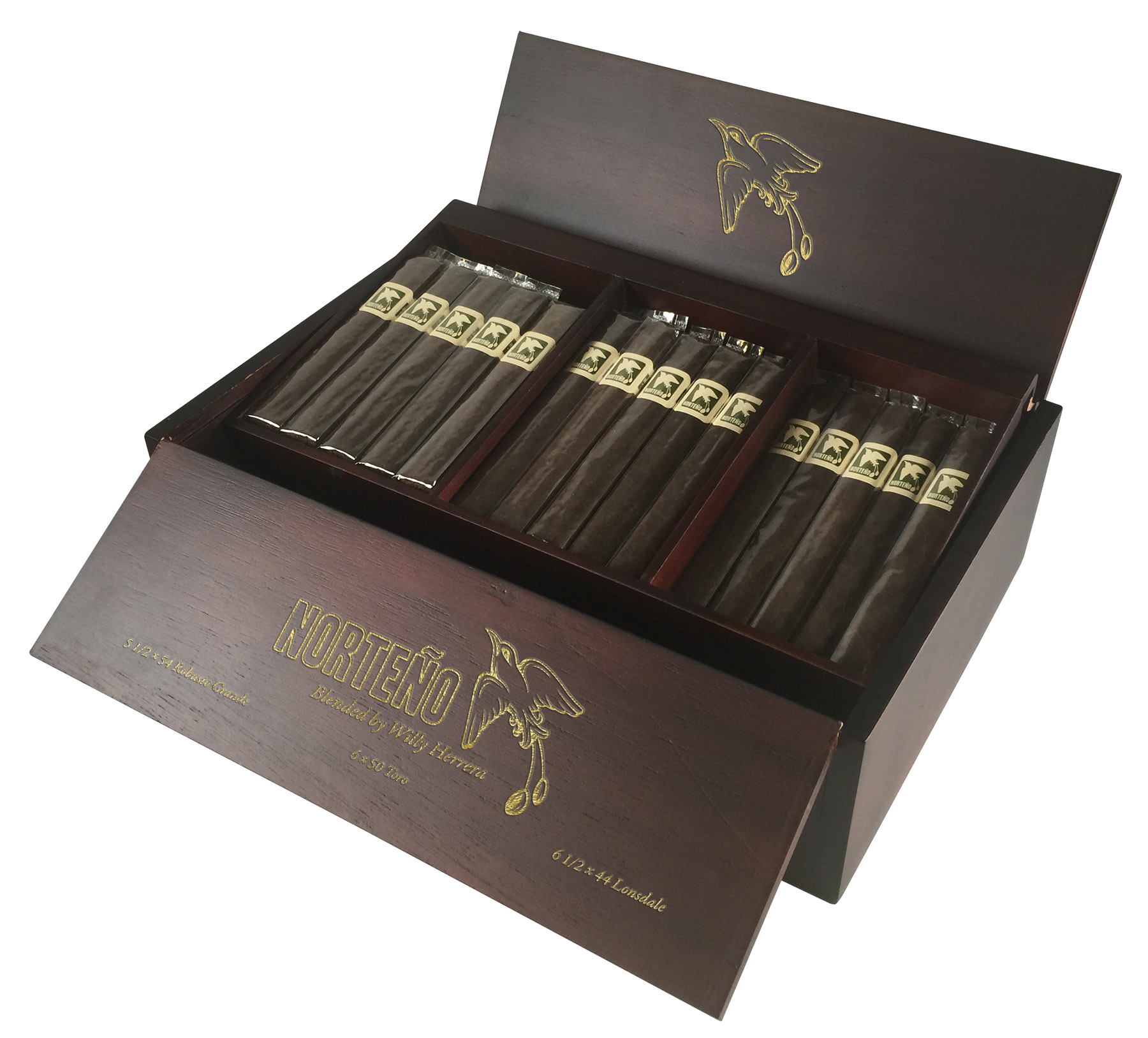 The six regular production sizes of the Norteno will now have an option for 28 count refillable trays.
All six regular production sizes will now have an option to be ordered in 25 count bundles to build the tray.
2015 has turned out to be a very busy trade show for the Herrera Esteli brand, the brand carrying Master Blender Willy Herrera's name.  This includes the new limited edition Herrera Esteli Norteno Edicion Limitada Churchill and a new Tubo offering for the original Herrera Esteli line.
Photo / Image Credits: Drew Estate Tobacco Company