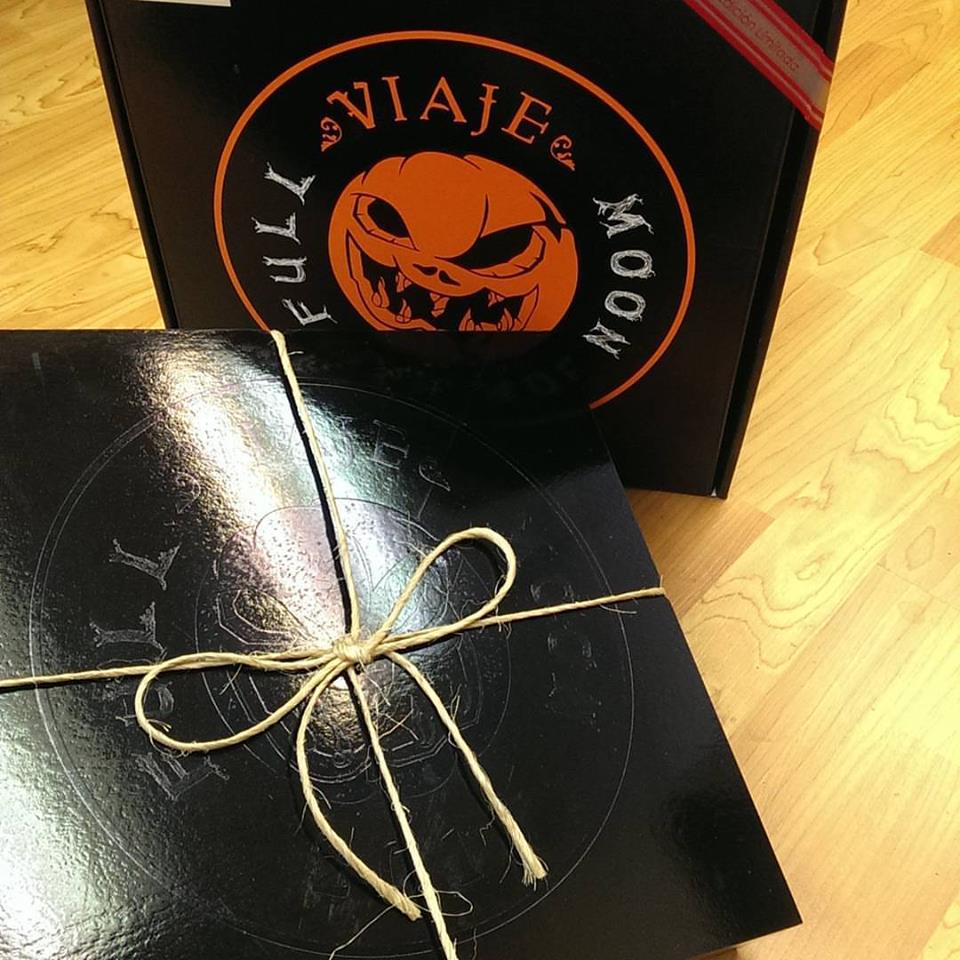 For the third consecutive year, Viaje Cigars has released its Viaje Full Moon  – a seasonal release with a Halloween theme. With his Halloween releases, Viaje founder Andre Farkas has always added a layer of mystery, usually not releasing details until they arrive at retailers. This year, while the Viaje Full Moon 2015 returns with the same blend and format, Farkas had one more surprise – a second blend called the Viaje Full Moon 2015 Edicion Limitada that landed at five undisclosed retailers.
The Viaje Full Moon 2015 is a Nicaraguan puro featuring a Corojo wrapper in a 5 x 58 format. While the cigar features the same blend as previous years, the tobacco is from a different vintage.
Farkas did not disclose the five retailers who have received the Viaje Full Moon Edicion Limitada 2015.  The cigar is also a 5 x 58 cigar that features a Maduro wrapper.
Both the Viaje Full Moon 2015 and Viaje Full Moon Edicion Limitada 2015 are being produced at the Raices Cubanas factory in Honduras.  These cigars have shipped along with the Viaje Skull and Bones M?stery 2015 and the Viaje Collaboration 2015 as a part of the Halloween seasonal release.
Photo Credits: Andre Farkas Facebook.