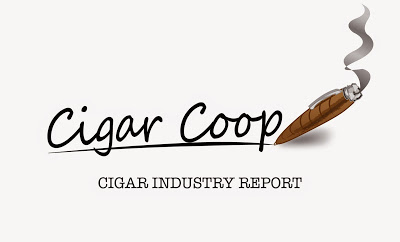 The Cigar Industry Report is a one stop place to catch up on the activity here at Cigar Coop and Stogie Geeks. It is a combination of our news reports, cigar reviews, and assessment updates we do throughout the week. We will also recap what happened on our Stogie Geeks show. Finally, each week we will look back at Cigar Coop history. Look for this report every Saturday morning at 8am Eastern time.

Cigar Industry Report: Volume 4, Number 51 (Edition 148 11/14/15)
Feature of the Week: 262 Suit & Tie Announced 
There will be a new limited edition cigar commemorating 262 Cigars' Fifth Anniversary. The cigar is called "Suit & Tie" and we were proud to bring you the first details of this release this year.
News and Previews 
Senate Bill S. 441: S. 441 is the Senate Bill to gain an exemption from the FDA on premium cigars.  This past week no new co-sponsors were added. The total sponsor count remains at 19.
House Bill HR 662: H.R. 662 is House Bill to gain an exemption from the FDA on premium cigars.  This week, there were no new co-sponsors. The total number of sponsors remains 149.
House Bill 2058:  H.R. 2058 is the House Bill to change the effective date for cigars subject to FDA regulation from 2007 to 21 months following any proposed regulations are put into effect. This week, no new co-sponsors have signed on.  The total number of sponsors remains 30.
HUD: The U.S. Department of Housing and Urban Development is seeeking to ban smoking in public housing.
Assessments
Agile Cigar Reviews
Stogie Geeks
On Episode 164, we welcome Jorge Armenteros of Tobacconist University and had our Debonaire Ideal and Stogies of the Week segment.  Video will be published next week.
We published our video from Episode 163 featuring "Master Sensei" from Cigar Dojo, our Debonaire Ideal Segment featuring the Corojo Trivia Quiz, and our Stogies of the Week.
We continued publishing our replays of our Four Year Anniversary Show content. This week we published the following segments.  More to come next week.
Four Year Anniversary Podcast – The Intro
Dave Burck, Cigar Jukebox
Glynn Loope, Executive Director, Cigar Rights of America
Jonathan Carney of La Flor Dominicana Cigars
Victor Vitale, Legacy Brands
Phil Zanghi, Debonaire Cigars and Jean-Michel Louis, Saga Cigars
Todd LaSocla, Havana Cigar Club
Hector Alfonso, Espinosa Cigars
Dave Garofalo, The Cigar Authority / Two Guys Smoke Shop
On this date November 14th…
Sponsor Events
11/14 Be sure to catch our sponsors at Cigar Aficionado's Big Smoke in Las Vegas, Nevada!