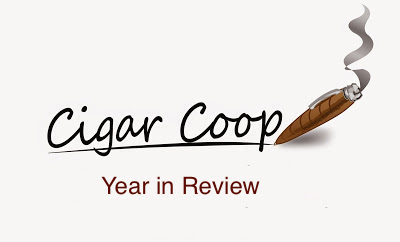 Our 2015 Year in Review coverage continues with a look at how the various cigar brands did on Cigar Coop for 2014. This is a statistical analysis based on the average numerical score of all cigars assessed on Cigar Coop.
For 2015, a total of 247 (down from 257 in 2014) cigars were considered for this ranking. In 2014, the category was renamed "Best Brand Performance" since this category is purely based on quantitative scoring throughout the year. It is not meant to be necessarily an award, but a look at how scoring went, and what can we learn from it.
We used the following criteria to implement this:
The cigar must have its scored published during the 2015 Cigar Coop Cigar Year that ran from November 28, 2014 to November 26, 2015.
All cigars scored were eligible regardless of release date. The goal here is to see how the brand performed during the Cigar Coop Cigar Year.
A manufacturer grouping must have 5 scored cigars to be eligible.
Ties were broken with the manufacturer with more cigars breaking the tie. (Although this year all of the ties also were tied with the same amount of cigars)
This year we tried to minimize groupings. In cases where a brand (such as Avo and Camacho) could be broken out, we did.  House of Emilio, Camacho / Room 101  and Miami / La Aurora remained as these have been very tight relationships over the years.
Best Brand Performance 2015: Debonaire Cigars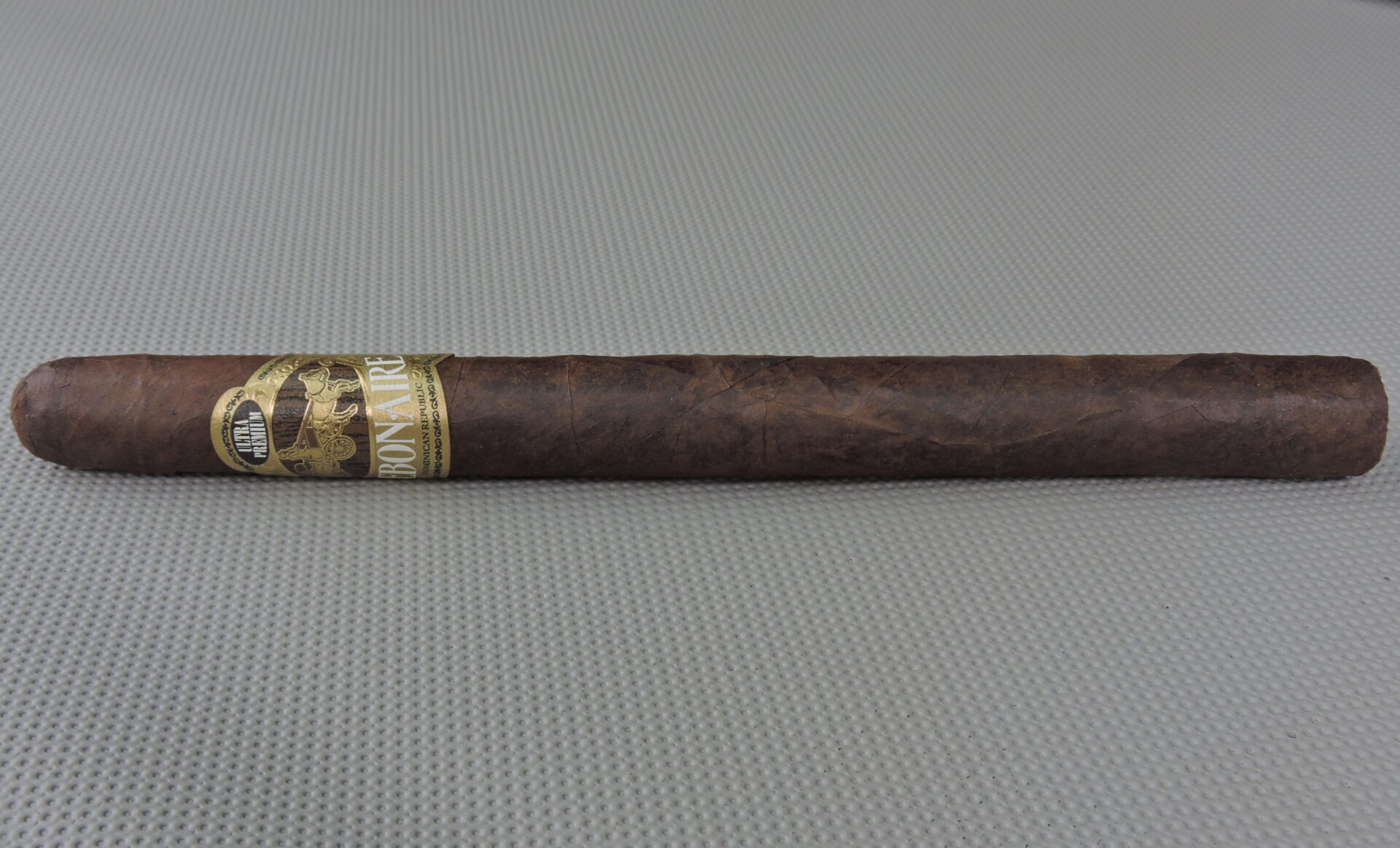 On the strength of having the #2 Cigar of the Year, Debonaire Cigars finishes at the top of the performance ratings.
Debonaire Cigars is a sponsor of Cigar Coop and Stogie Geeks, and we do note that in full disclosure. However, the products have scored extremely well on both Cigar Coop and Stogie Geeks and we encourage all cigar enthusiasts to smoke the products and provide their feedback to us versus the ratings.
Padron Cigars was a close second just 0.4 points behind on the strength of having the #1 Cigar of the Year as well as the #11. Davidoff finished third despite not having a top ten cigar in 2015.
The following are the 16 brands that met the criteria above to qualify for this list.
| | | |
| --- | --- | --- |
| Rank | Brand | Score |
| 1 | Debonaire Cigars (5) * | 92.60 |
| 2 | Padron Cigars (5) | 92.20 |
| 3 | Davidoff Cigars (6) | 91.83 |
| 4 | A.J. Fernandez Cigars  (5) ** | 91.80 |
| 5 | Quesada Cigars (9) | 91.67 |
| 6 | Illusione (6) | 91.60 |
| | Warped Cigars (6) | 91.60 |
| 8 | Rocky Patel Premium Cigars (5) * | 91.20 |
| 9 | Avo (18) | 91.17 |
| 10 | House of Emilio | 91.00 |
| 11 | Camacho (Including Room 101/Ditka) (11) | 90.83 |
| 12 | Tatuaje (5) | 90.60 |
| 13 | Miami Cigar and Company / La Aurora | 90.11 |
| 14 | Viaje Cigars (15) | 90.00 |
| 15 | General Cigar Company (9) ** | 89.78 |
| 16 | Atladis USA (8) | 89.25 |
* Current Sponsor of Cigar Coop and Stogie Geeks
** Was a Sponsor of Cigar Coop and Stogie Geeks during 2015
Assessing the Results
Once again our goal was to bring down scoring as we felt we still were scoring high in comparison to the industry and other media outlets. We had some success in 2014, but in 2015, we failed miserably. Last year we had nine brands average 91 or over. This year we had ten.  Last year we had thirteen brands average 90 or over, this year we had 14. On the other hand, the high end scoring was down. Last year saw three brands average over 92. This year had two and no brand this year averaged 93 (a first). While 2016 did not introduce algorithm changes, we may consider this for 2017.
Only 16 brands had the minimum five cigar rule.  There is no quotas set for how many cigars are reviewed – it just turns out like that.  Our focus is on new release cigars and specifically new cigar lines, so some brands with quieter years just will not get the five cigars. It doesn't diminish the quality of these brands.
What we have discovered we are reviewing more brands and spreading ourselves thin. Therefore, we have implemented some new review policies for 2016 on what brands will be reviewed on Cigar Coop that will mitigate this problem.  This includes looking closely at a company's distribution, focusing less on regional brands, and eliminating House Cigar reviews. We feel these changes aren't just to fix some statistics, but accurately make sure we are reviewing the impact brands on the market.
While many brands did not meet the five cigar rule, we still feel lowering this minimum could diminish the performance ratings.
Debonaire, A.J. Fernandez, and Davidoff were in the Top 4 last year. Once again, they are in the Top 4 this year. A.J. Fernandez's average score 91.8 was identical from 2014.
Quesada's performance in 2015 should not be discounted. They averaged 91.67 with 9 cigars – which is a larger number of cigars.
Debonaire, while finishing #1 was actually down from 2014 by 0.2 points.
Last year's winner, Regius Cigars did not have the five cigars to qualify
Avo and Camacho were separated out from Davidoff as spin-off brands. Avo had 18 cigars reviewed, but 14 of them were due to the Avo's Greatest Hits sampler.
Previous Brand Performance Ratings #1 by Year
2012 E.P. Carrillo (93.00)
2013 La Palina (93.80)
2014 Regius Cigars (93.40)