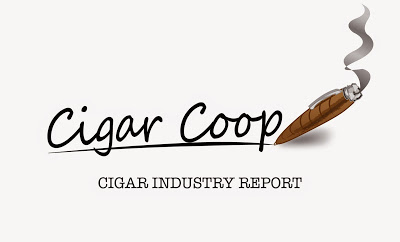 The Cigar Industry Report is a one stop place to catch up on the activity here at Cigar Coop and Stogie Geeks. It is a combination of our news reports, cigar reviews, and assessment updates we do throughout the week. We will also recap what happened on our Stogie Geeks show. Finally, each week we will look back at Cigar Coop history. Look for this report every Saturday morning at 8am Eastern time.

Cigar Industry Report: Volume 5, Number 15 (Edition 164 3/5/16)
Feature of the Week: Davidoff Announces Three New Releases
After announcing plans for the Davidoff Chef's Edition, three more projects were announced: Davidoff Golf Scorecard Editio 2016, plans for the Davidoff Art Edition 2016, and Blend Cigar Bar's shop exclusive, the Davidoff Exclusive Indy 500 Edition. All of these releases have a lifestyle theme (i.e. food, golf, art, and sports).
News and Previews 
Agile Cigar Reviews
Editor's Corner
This month's topic discussed the La Palina Dream Team.
Stogie Geeks
For Episode 177 we welcomed Jarrid Trudeau of Kristoff Cigars.  Our Debonaire Ideal segment was on Vintage Cigars and we had our Smokes of the Week which included:
We published Episode 176 – which included:
On this date March 5, 2011…