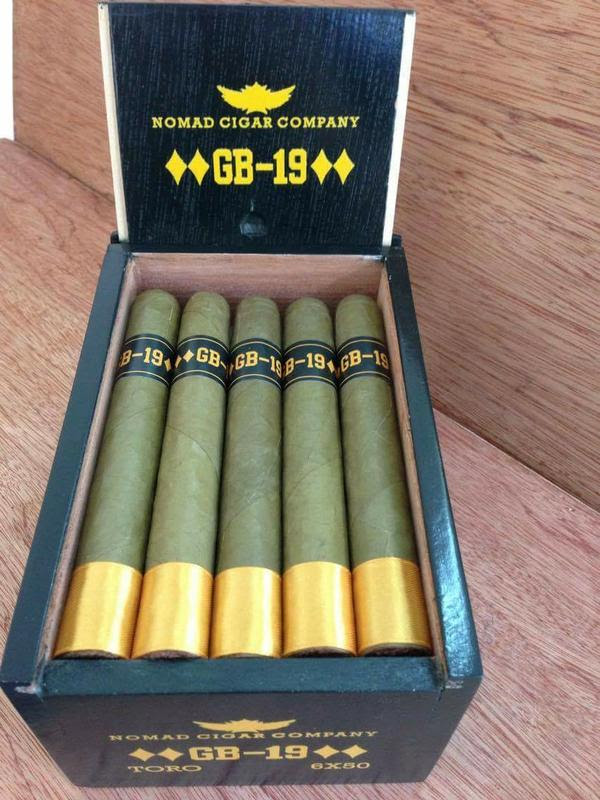 Fred Rewey and Nomad Cigar Company are going green – candela green that is. At the 2016 IPCPR Trade Show, Rewey announced his first candela blend, the Nomad GB-19. It's a cigar that also pays homage to his home state of Wisconsin an its professional football team.
The "GB" refers to the city of Green Bay, home of Rewey's favorite football team, the Green Bay Packers.
In addition to the candela wrapper, the GB-19 also incorporates Nicaraguan tobaccos for the binder and filler. The cigar will be available in one size – a 6 x 50 Toro. Pricing has been set at $10.00 per cigar.
"Frankly, Candela is not the easiest of tobaccos to work with. For me, it is a constant fight to go against what Candela brings to the table. Finding a balance against the grassy tones is, to say the least, challenging. This project took a lot longer than I ever thought it would, but was well worth the wait," commented Rewey in a press release after the 2016 IPCPR.
In addition to the Nomad GB-19, Rewey also unveiled a pair of maduros – the Nomad Fin de los Mundos and the Nomad Signature Series. Prior to the Trade Show, Nomad announced another new release called Martial Law.
Nomad Cigar Company is one of the five companies distributed by Boutiques Unified.
At a glance, here is a look at the Nomad GB-19:
Blend Profile
Wrapper: Candela
Binder: Nicaraguan
Filler: Nicaraguan
Country of Origin: Not Disclosed
Vitolas Available
The Nomad GB-19 will be available in one size – a 6 x 50 Toro.