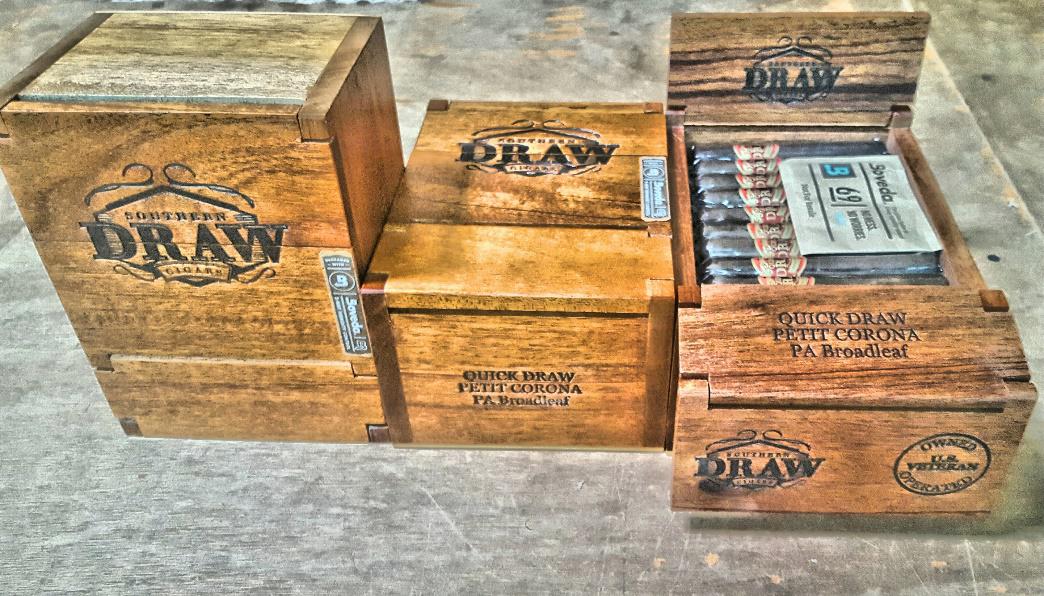 Southern Draw Cigars has announced it is rolling out a new upgraded package design across its whole portfolio. The new design is a result of feedback and recommendations from various retailers. The new packaging is now heading to retail shops coinciding with the company's two year anniversary. This announcement is the first in a series by Southern Draw that will that includes line extensions and new blends.
"Our desire was to stay true to our rustic, split top box and vertical presentation design that is uniform for all blends and vitolas. The updated design has cleaner lines, lid flaps display blend and vitola, adhesive stickers were replaced with uniform black cliches and they accommodate each of our blends and vitolas. Our final design also incorporated certain predicate package design and box count in consideration of the deeming regulations and so we left off some of our desired enhancements" commented Robert Holt – Chief Evangelist of Southern Draw Cigars in a press release
The current 20, 25, and 50 count box offerings will now incorporate the new design. In addition, each box will include a Boveda 2-way humidification pack and their seal of quality. The new line extensions and blends forthcoming from Southern Draw will also feature the new design.